ARTICLE SUMMARY:
Virtual health is here to stay. Its use has increased dramatically during the COVID-19 pandemic, placing it firmly on the path to widespread adoption. How could this growth impact the medtech industry in a post-pandemic world? By Bill Murray, Specialist Executive, Deloitte Consulting LLP.
SPONSORED BY:

Deloitte Life Sciences
Comprehensive consulting, financial advisory, risk management, audit, tax and related capabilities, along with software products and platforms, deliver value at every step - from insight to strategy to action.
Industry uptake of telehealth, telemedicine, and other forms of virtual health has been rising,[1] although entering 2020, significant barriers to large-scale adoption remained, partly due to state and federal regulations, general payor reluctance, and preferences among many consumers for in-person care.
Then, seemingly overnight, the rapid global spread of the novel coronavirus (COVID-19) dramatically changed health care delivery norms and consumer preferences. More than 80% of respondents to a recent Gallup survey said they would be "very" or "moderately concerned" about visiting a doctor's office or hospital if they needed urgent medical treatment.[2] Virtual health quickly emerged as a go-to delivery model for clinicians and consumers, offering a safe, cost-effective way to manage continuity of care in the increasingly overloaded US health system.
Today, virtual health is enabling organizations to screen, triage, and care for COVID-19 patients; augment and/or replace traditional in-person physician office visits and give providers a network to share information and collaborate. Nearly 50% of US surgeons and diagnostic specialists currently report using telehealth to treat patients, versus 18% pre-COVID-19,[3]and virtual interactions are on track to exceed one billion by year's end.[4]The US government has signaled its support of virtual health by temporarily reducing certain regulations and Medicare reimbursement restrictions. Demand from clinicians and consumers could cause some of these restrictions to be removed permanently.[5]
What Could This Mean for Medtech?
Many industry stakeholders agree that the use of virtual health could become permanent because it enables more effective use of health system resources and minimizes patients' and caregivers' unnecessary exposure to diseases. Medtech companies should position themselves for this shift and embrace virtual care to help them respond and prepare to recover and thrive in a post-pandemic world. Potential near-term implications and opportunities include: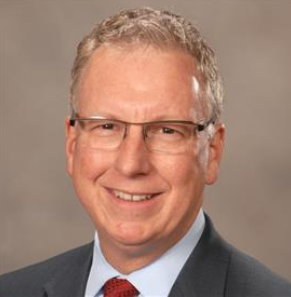 Changes in demand: Some medtech companies have seen a drop in demand for products used in elective procedures, including joint replacements and other implantable devices.[6] However, there has been overwhelming demand for some devices that can help hospitals keep up with a surge of COVID-19 patients. While tremendous energy and resources are being devoted to the current crisis, medtech companies should prepare for the resumption of elective procedures in an environment where direct access or engagement with patients is allowed.
New care delivery norms: Over the past decade, many hospitals and health systems have steadily moved certain inpatient tests and procedures to outpatient settings, including the home. Home-based care's growth is being accelerated, in part, by consumers' use of smart phones, watches, wearables, and other remote monitoring devices, some of which are gaining diagnostic functions. How care is delivered is becoming as important as the care that is delivered. Leading medtech organizations will develop products and technologies that allow procedures to take place in the home and other lower-acuity environments.[7]As many physicians rely more on remote health monitoring to make medical decisions, the accuracy, performance, and value of data generated by medtech products used in virtual carewill become more important. Manufacturers should anticipate that their devices will have to meet new health and regulatory standards.
How care is delivered is becoming as important as the care that is delivered.
Evolving consumer expectations: Convenience, quality, and cost-effectiveness are becoming priorities for consumers looking for satisfying health care experiences. Consumers are getting firsthand access to these benefits offered by virtual health due to the COVID-19 crisis, and many are unlikely to go back to the old normal of doing most things in person. Medtech companies can join other technology innovators in developing virtual health applications that enable patients to interact with their providers—describe symptoms, be diagnosed, receive treatment—without leaving home.
Changing product development protocols: Clinical trials are critical in assessing the safety and efficacy of new products and devices. Patient safety concerns related to the coronavirus have caused new trial enrollments to drop and ongoing follow-up visits to be delayed,[8] leading to protocol deviations. Virtual technology can help medtech companies mitigate some of these issues by enabling remote follow-up for routine checks. Digital clinical tools—combined with interoperable data, real-world evidence (RWE), and data analytics—could make it easier to monitor the performance of a product through its entire lifecycle.
Although virtual health's long-term outlook is generally positive, medtech companies are likely to experience some related challenges. For example, technology access may be cost-prohibitive for some demographics—including individuals who have lost their job and health coverage due to the COVID-19 crisis—without government assistance. Some users may have reservations about data-sharing, connected devices, and remote monitoring. Different peoples' digital prowess may affect product demand, and government's willingness to permanently reduce certain reimbursement restrictions may impact physician adoption.
Medtech companies should take advantage of virtual health's ability to help secure their place in the new normal. Some organizations are already well positioned to do so: those that already have hospital- physician office-, and home-based care devices; those that can integrate different wave forms from various devices into one platform and link to other systems (e.g., competitors' devices, hospital patient records); and those that can partner with consumer technology companies that capture and leverage customer information or have a retail health care play.
Bill Murray is a Specialist Executive at Deloitte Consulting's Medtech practice.
About Deloitte
Deloitte refers to one or more of Deloitte Touche Tohmatsu Limited, a UK private company limited by guarantee ("DTTL"), its network of member firms, and their related entities. DTTL and each of its member firms are legally separate and independent entities. DTTL (also referred to as "Deloitte Global") does not provide services to clients. In the United States, Deloitte refers to one or more of the US member firms of DTTL, their related entities that operate using the "Deloitte" name in the United States and their respective affiliates. Certain services may not be available to attest clients under the rules and regulations of public accounting. Please see www.deloitte.com/about to learn more about our global network of member firms.
This publication contains general information only and Deloitte is not, by means of this publication, rendering accounting, business, financial, investment, legal, tax, or other professional advice or services. This publication is not a substitute for such professional advice or services, nor should it be used as a basis for any decision or action that may affect your business. Before making any decision or taking any action that may affect your business, you should consult a qualified professional advisor. Deloitte shall not be responsible for any loss sustained by any person who relies on this publication.
Copyright © 2020 Deloitte Development LLC. All rights reserved.
---
SPONSORED BY:

Deloitte Life Sciences
Comprehensive consulting, financial advisory, risk management, audit, tax and related capabilities, along with software products and platforms, deliver value at every step - from insight to strategy to action.
Learn more at Deloitte Life Scienceswebsite