ARTICLE SUMMARY:
COVID-19 is causing medtech companies to accelerate virtual health-related efforts as they navigate near-term market needs while also considering the longer-term potential of their products and services as they aim to thrive in a post-COVID world. By Pedro Arboleda, Managing Director, Deloitte Consulting LLP.
SPONSORED BY:

Deloitte Life Sciences
Comprehensive consulting, financial advisory, risk management, audit, tax and related capabilities, along with software products and platforms, deliver value at every step - from insight to strategy to action.
In an earlier blog post , we discussed how the rapid global spread of COVID-19 has accelerated the uptake of virtual health as a safe and cost-effective way to provide continuity of care in an overburdened US health care system. As COVID-19 outbreaks stretch into summer and fall and the virus' unpredictability prompts several states to again halt certain elective surgical procedures, virtual health use will likely accelerate as that capability becomes a core component in helping caregivers diagnose, treat, and manage certain conditions without necessarily requiring patients to visit an acute care facility.
Medtech companies evaluating the near- and long-term potential of their portfolios should consider which products and services can quickly (and, in some cases, permanently) go virtual to help them both navigate immediate market needs and enable them to thrive in a future post-COVID-19 world.
Diagnostics Can and Should Go Virtual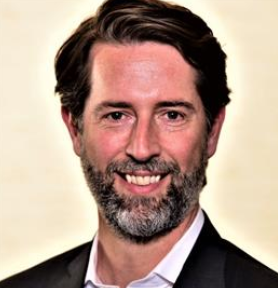 Some medtechs are already positioned favorably to deliver enhanced virtual health capabilities:those that are already integrating various device waveforms into a data aggregation platform and linking that device data to the clinical workflow, electronic medical record, and other patient health data; those that are partnering with consumer technology companies to leverage social media and other consumer data; those that have retail health care sites and associated consumer purchasing pattern data; and those that offer diagnostic tests and services and/or remote monitoring devices for prevention, wellness, and chronic disease management.
Historically, hospitals have been the primary providers of acute care, diagnostics, and chronic disease management. However, the latter two services do not necessarily need to be hospital-based. Financial pressures have already been driving diagnostics' move from hospitals to lower-cost, lower-acuity sites such as retail health clinics, independent labs, and physician offices. Now COVID-19 is accelerating demand for remote diagnostics and patient monitoring, especially for vulnerable populations, such as the elderly as they age in place. Federal policymakers have signaled their support by relaxing requirements for remote monitoring reimbursement to support providers while stay-at-home orders are in place, with expectations that those policies will remain and, potentially, be expanded in the longer term. [1]
Aided by a proliferation of wearable/implantable sensors, mobile health apps, and lower-cost, high-fidelity remote monitoring devices, diagnostic tests that once had to be performed in the hospital can now (or in the near future) take place in a variety of non-acute settings, including patients' homes. This transition raises the following considerations for medtechs operating in the diagnostic and chronic disease management spaces:
How are you rethinking your business model to leverage both near-term, COVID-driven disruptions and longer-term, enhanced virtual health opportunities?
Are you focusing on the consumer (rather than just the health care provider) as your device's primary user? Diagnostic costs increasingly are being paid by consumers in high-deductible plans. How can consumers get the products and services they need more affordably and conveniently?
What at-home diagnostic products can you develop/enhance to give physicians more visibility into patients' conditions when they will not or cannot be examined in their office or hospital?
As physicians rely more on remote diagnostics and monitoring to make medical decisions, will your devices be able to meet new health and regulatory standards around data accuracy, privacy, performance, and value?
What are you doing to create new versions of your products and services from a consumer-focused/patient-back perspective? Are you prepared to disrupt some of your currently profitable devices to offer more user-friendly, more portable, and less costly solutionsor are you going to try to ride things with your existing portfolio and let someone else jump on the opportunity and assume the risks?
These considerations are important because the COVID-19 pandemic is making enhanced virtual health offerings a short-term business imperative that also has long-term implications. Both publicly traded and venture-backed health technology businesses are seeing surging growth and investor interest [2] as virtual health care rapidly moves into the mainstream. For example, Livongo , a chronic disease management company offering coaching and remote monitoring solutions for diabetes, hypertension, weight management, and behavioral health,reported a 115% jump in first-quarter revenue and raised its 2020 revenue guidance based on strong sales performance in an accelerating market. [3]
Medtechs planning their enhanced virtual health offerings will need to embrace agility and immediacy, and be willing to potentially cannibalize some short-term sales to address new market needs—a tall order in normal times but perhaps more feasible these days given the prolonged COVID-19 disruption. Agile start-ups are already going to market with innovative remote diagnostic offerings that threaten to cannibalize incumbents' expensive products with those that are less costly and medically equivalent. Butterfly Network is one example of a medical imaging disruptor taking advantage of the shift to virtual care. This start-up offers Butterfly iQ, a portable, secure, and easy-to-use device that enables healthcare practitioners to take whole-body ultrasounds in their office or in remote locations. The single-probe Butterfly iQ replaces the traditional transducer system with a single silicon chip and costs about $2,000. [4] More established medtech companies also have likewise begun to accelerate their virtual health efforts to help address near-term clinical needs and longer-term business opportunities.
Thriving in a Virtual Future
Amazing digital innovations are compressing diagnostics' near- and long-term futures and creating myriad opportunities for medtech companies to address both clinician- and consumer-centric needs. More hospitals are setting up remote diagnostics platforms, but they cannot do it without the visibility afforded by connected devices. Medtechs with FDA-cleared products and agile supply chains should be able to respond to immediate COVID-19 related opportunities; however, to thrive in a virtual future, they will need to change their development and go-to-market strategies to more fully incorporate virtual products and services in their portfolios. This could mean creating an in-house team to assess which existing products would be easiest to upgrade via Software as a Medical Device (SAMD) regulatory pathways; identifying potential partners—among them, healthcare providers and/or large consumer technology companies—to expand into new product lines or markets; and adapting a much more consumer-centric approach to product development. After all, as has been said many times, a crisis is a terrible thing to waste.
Pedro Arboleda is Managing Director, Deloitte Consulting LLP.
About Deloitte
Deloitte refers to one or more of Deloitte Touche Tohmatsu Limited, a UK private company limited by guarantee ("DTTL"), its network of member firms, and their related entities. DTTL and each of its member firms are legally separate and independent entities. DTTL (also referred to as "Deloitte Global") does not provide services to clients. In the United States, Deloitte refers to one or more of the US member firms of DTTL, their related entities that operate using the "Deloitte" name in the United States and their respective affiliates. Certain services may not be available to attest clients under the rules and regulations of public accounting. Please see www.deloitte.com/about to learn more about our global network of member firms.
This publication contains general information only and Deloitte is not, by means of this publication, rendering accounting, business, financial, investment, legal, tax, or other professional advice or services. This publication is not a substitute for such professional advice or services, nor should it be used as a basis for any decision or action that may affect your business. Before making any decision or taking any action that may affect your business, you should consult a qualified professional advisor. Deloitte shall not be responsible for any loss sustained by any person who relies on this publication.
Copyright © 2020 Deloitte Development LLC. All rights reserved.
Notes
SPONSORED BY:

Comprehensive consulting, financial advisory, risk management, audit, tax and related capabilities, along with software products and platforms, deliver value at every step - from insight to strategy to action.
Learn more at Deloitte Life Sciences