ARTICLE SUMMARY:
Robotics has left an indelible mark on surgery over the past three decades. Now, with the added elements of connectivity and data, we've only just begun to realize the full potential of this game-changing technology.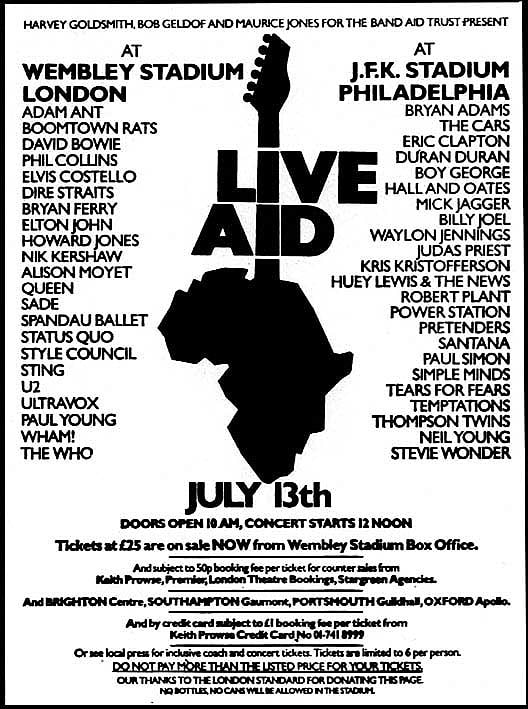 Thirty-four years ago, in 1985, the Live Aid benefit concert was held, the most ambitious international satellite television venture that had ever been attempted at the time. The event, held simultaneously in London and Philadelphia and live-broadcast to more than 1.9 billion people, featured more than 40 bands, including a famous set by Queen (reenacted in the 2018 Oscar-winning movie, Bohemian Rhapsody). The concert raised approximately $50 million for famine relief in Ethiopia. Also in 1985, Michael Jordan was named the NBA's Rookie of the Year, and Microsoft Corp. released the first version of Windows, Windows 1.0. (Fun facts: The interface was foreign to users at first as it relied heavily on the use of a mouse. Microsoft Word and Excel made their debut with Windows 2.0 in 1987.)
This year was also a turning point in the history of surgery, as the first surgical robot was used: the Programmable Universal Machine for Assembly (PUMA) 200 from industrial robot maker Unimation Inc. This first true non-laparoscopic robotic device was used to guide a precise percutaneous needle placement during a brain biopsy.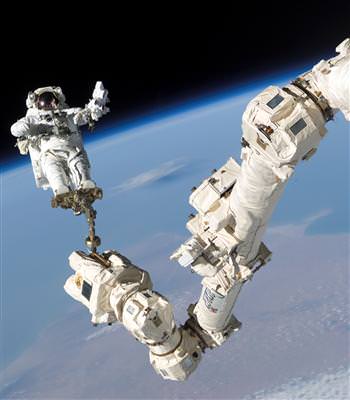 Surgical robots, inspired by the programmable machines used in other industries such as aerospace, deep sea exploration, industrial manufacturing, and agriculture to do challenging and dangerous jobs, were developed to overcome limitations in laparoscopic surgery, and augment human capabilities with benefits such as fatigue resistance, increased range of motion, and resistance to hand tremors. The rapid evolution of supporting technologies in the 1980s—such as microelectronics, computer science and charge-coupled devices needed for digital imaging, video electronics, and display—helped fuel the rapid advancement of surgical robotics at that time. Today, we've only just begun to scratch the surface on the full potential of this game-changing technology.
This first robotic surgery led to the first laparoscopic procedure involving a robotic system, a cholecystectomy, in 1987. In 1988, the same PUMA system was used to perform a robotic transurethral resection. Some of us may remember that in the 1990s, the Automated Endoscope System for Optimal Positioning (AESOP) system from Computer Motion Inc. became the first system approved by the FDA for use in endoscopic surgery. The first-generation system combined a telemanipulator with a foot pedal. However, the real game changer occurred several years later.
In 2000, the da Vinci Surgery System from Intuitive Surgical Inc. broke new ground when the FDA approved it for general laparoscopic surgery. This was the first all-encompassing system of surgical instruments and camera/scopic equipment to be approved by the FDA. The futuristic system, with technology licensed from nonprofit scientific research institute SRI International, offered the surgeon seven degrees of freedom, allowing the robotic arm to replicate the action of a human arm, and included the surgeon's console, the robot itself, and an imaging system. (Computer Motion and Intuitive merged in 2003.)
Nearly 20 years later, Intuitive still dominates the surgical robotics space, offers minimally-invasive surgery for a broad range of specialty areas including urology, gynecology, general surgery (hernia repair, colorectal, bariatric), and cardiothoracic. It has a global installed base of nearly 5,000 robots which have performed over 6 million procedures worldwide. The company generated $4.7 billion in sales in 2018. Many other large and small medical device companies are involved in this competitive field as well, including Medtronic plc and Verb Surgical Inc., both expected to enter the space in the next year. J&J also just paid $3.4 billion in cash for Auris Health Inc., a robotics start-up founded by Intuitive's founder, surgeon Frederic Moll, with an FDA-cleared system for performing lung biopsies.
Today, this exciting and still-emerging global market continues its evolution, with buzzwords for the next generation of systems including advanced visualization and instrumentation, remote capabilities, autonomous surgery, data analytics and connectivity (including ultrafast 5G). Cost-effectiveness is also a dominant concern. The future of surgical robotics is only limited by the human drive to invent better ways of doing things!
For a deeper dive into the red-hot global surgical robotics space, see our team's coverage in MedTech Strategist. Also see previous coverage on our Community Blog.
#surgicalrobotics #robotics #roboticsurgery #minimallyinvasivesurgery #MIS #urology #gynecology #generalsurgery #herniarepair #colorectal #bariatric #cardiothoracic #LiveAid #BohemianRhapsody #Microsoft #PUMA200 #Unimation #Canadarm2 #ComputerMotion #AESOP #daVinci #IntuitiveSurgical #SRIInternational #VerbSurgical #FredericMoll #Medtronic #InnovationDublin19 #autonomoussurgery #5G #connectivity #data #JNJ #Johnson&Johnson #innovation #ThisWeekinMedtechHistory #InMedTechHistory #IMH #medicaldevice #medtech #CommunityBlog #MedTechStrategist #TracySchaaf
---

Trial MyStrategist.com and unlock 7-days of exclusive subscriber-only access to the medical device industry's most trusted strategic publications: MedTech Strategist & Market Pathways. For more information on our demographics and current readership click here.