ARTICLE SUMMARY:
In this week's post, we continue our look at executives working to make an impact in surgical robotics, including David McNally, CEO of Titan Medical, and Christopher Prentice, CCO at Mazor Robotics. Also, we note a few observations from last week's annual Society of Robotic Surgery (SRS) conference in Stockholm, where key executives from all the major robotics companies assembled to discuss the current status and future of the field.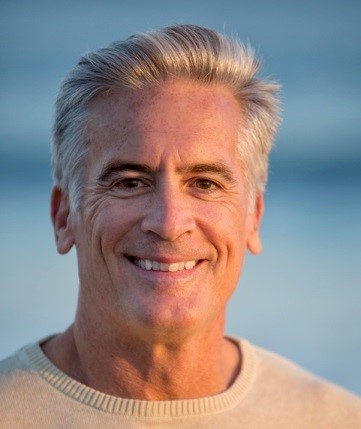 David McNally, CEO and Director of 10-year-old, Toronto, Canada-based Titan Medical Inc., is focused on his company's positioning as THE unique competitor in single-incision robotic surgery, he tells the Community Blog. McNally joined Titan in January 2017, after serving as the founder, President, CEO and Chairman of energy-based surgery company Domain Surgical Inc. (merged with OmniGuide Surgical in August 2016).
For McNally, a primary motivator is the opportunity to further improve upon the remarkable successes achieved thus far in surgical robotics, initiated by competitors that have helped to pave the way in this still-emerging marketplace, as well as harness associated technologies that are continuing to evolve. "We see tremendous opportunity to contribute to one of the largest market opportunities in medical devices that has occurred in our lifetime," he tells the Community Blog. And, with his background as a mechanical engineer, 30+ years' experience in commercializing complex medical devices, along with founding and co-founding several private and public companies, Titan and its technology is the perfect application for the skill set he has been developing, he says.
Titan Medical is in the advanced development stage with its single-port SPORT Surgical System, featuring two reusable, multi-articulating arms, a reusable 3D HD camera and light source, and disposable end-effectors that the company expects will provide optimal economic value and improved patient outcomes without compromising surgical precision, says McNally. The SPORT Surgical System is looking to expand cost-effective, robotic general abdominal, gynecologic, urologic and colorectal procedures into global facilities that are currently underserved and underpenetrated, including smaller hospitals and ambulatory surgery centers. Through 2020, Titan will be working to refine and finalize its product design and testing at a number of global robotics training centers, complete preclinical and human clinical studies, receive European CE mark and US 510(k) regulatory clearances, and launch its system. The company has secured more than $52 million in financing through a series of Canadian and US public and private offerings, including a US surgeon-led private placement, and has initiated its NASDAQ listing process.
McNally believes that the bar is set very high with robotic surgery products currently in the market, which his company doesn't take lightly. However, in the midst of this competitive climate, he sees immense opportunity for Titan. "It is oftentimes more cost-effective to be the fast follower, versus the lead company developing the market, in that we have the opportunity to start with a clean canvas in creating our product."
With the global market less than 10% penetrated today, the appetite expressed by soon-to-be adopters of Titan's technology is very strong, he tells Community Blog. "Most surgical residents and fellows now are being trained in robotic surgery, and tomorrow's key opinion leaders will soon enter clinical practice," he says. Along with this key growth driver, surgeons are only just beginning to identify the many ways that the prudent use of robotic technology can facilitate improved patient outcomes, McNally explains.
McNally, who presented at the SRS on June 18th, tells the Community Blog that the overall theme of this year's congress, in his opinion, was that the next few years are going to be very exciting for abdominal robotic surgery, with several new multi-port robotic systems competitors entering the market. However, he reiterated that Titan Medical has a unique advantage in a variety of surgical disciplines with its single-port robotic surgery system.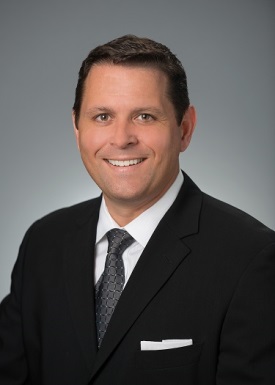 For Christopher Prentice, Chief Commercial Officer at Mazor Robotics, who always had an appreciation for technology and specifically for robotics, a defining moment occurred early in his career, 20 years ago, at Huntington Hospital in Long Island, NY. He observed a surgery in which well-trained, knowledgeable surgeons struggled with a difficult radical prostatectomy, hindered by the limitations of human sight and dexterity. He remembers thinking, there has to be a better way. When the opportunity arose in 2004 for him to join Intuitive Surgical Inc., which, in his words, "was actually doing something" to improve surgery, he knew he had to be part of it. Prentice was an area sales and national accounts director at Intuitive from 2004-2007, prior to joining Mazor (founded in 2001), where he is working to bring advanced robotics to the delicate spinal and neurological anatomy.
Mazor Robotics has developed its Mazor Core technology with three generations of commercial-stage products; its Renaissance and Mazor X systems have been used in the precise placement of 220,000+ implants to date, according to company CEO Ori Hadomi, from his presentation at the 2018 SRS. Medtronic plc is the exclusive global distributor for the Mazor X system; it has invested $72 million to date and has a 10.6% stake in the company. Commercialization of the Mazor X platform, integrating Medtronic's Stealth navigation, is expected at the end of this year.
Looking forward, we will see a complete transformation and optimization of surgical robotics, Prentice tells the Community Blog. "Robotic surgery of old, which you think of as a big machine in the operating room, will become an integrated system that incorporates what started with what Computer Motion Inc. called computer-assisted surgery, to become much more," he says.
"Robotic surgery developments to date have, very necessarily, been focused on mechanical components like arms, wrists, and endoluminal 'snakes,'", he explains. "In the next 10 years I foresee that surgical robotics will transcend its past, and in order to optimize surgery it will accelerate and converge its synergies with diagnostic imaging, while also incorporating machine learning and artificial intelligence (AI). Real-time imaging feedback and advanced surgical planning will play a part as well, and all of this will be a positive factor for the inflection from reactive medicine to predictive health," he continues.
"It is not out of the realm of possibility to imagine robotic surgery devices that have a proactive role in improving procedural outcomes and even overall health, with the incorporation of advanced machine learning and AI," Prentice tells the Community Blog. "Different plans for the same procedure could then be compared and contrasted, to determine an optimal surgical plan. All of this will happen, it's just a matter of the pace at which we get there," he says.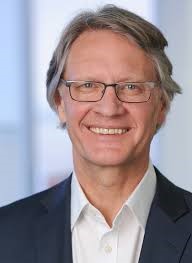 The Community Blog also had a chance this week to speak with Mark Slack, founder and Medical Director of CMR Surgical Ltd., just after his presentation at the SRS conference in Stockholm (see Part 1 of this post for our interview with company CEO Martin Frost). Slack is also the Head of Gynaecology at Addenbrooke's Hospital, Cambridge, UK, and is on staff at the clinical school of medicine at the University of Cambridge. He offered his thoughts on where minimal access surgery and robotics stands today, and how greater use of both could have a positive impact on the rising cost of healthcare.
"Robotics in surgery has reached a tipping point, where there is a real appetite among the medical/surgical community for robotics now, after quite a long period of watching it with a degree of suspicion," he tells the Community Blog. In his SRS talk, he presented statistics showing that wound infections cost the European economy about 18 billion euros a year, all of which could be virtually eliminated with greater use of minimal access surgery, he says. He also highlighted that pain post-surgery, and the need for opiate analgesia, could be cut in half if more surgeries could be done using minimal access versus open surgery.
He concluded by noting that it is the responsibility of every medtech company today to make cost-effectiveness their top priority – healthcare will simply become unaffordable for world economies otherwise. A good example to point out is the US: according to the latest figures from the Centers for Medicare & Medicaid Services (CMS), healthcare spending reached $3.3 trillion or $10,348 per person (17.9% of GDP) in 2016. This compares with a per capita rate of $4,192 and 9.7% of GDP in the UK in the same year, according to the Kaiser Family Foundation.
For more on the rapidly evolving surgical robotics space, see the MedTech Strategist archives.
#ThisWeekinMedtechHistory #CommunityBlog #MedTechStrategist #SurgicalRobotics #RoboticSurgery #Robotics #MinimallyInvasiveSurgery #TitanMedical #MazorRobotics #SRS #IntuitiveSurgical #Medtronic #CMRSurgical #ComputerMotion #SocietyofRoboticSurgery #medicaldevice #medtech #artificialintelligence #machinelearning #predictivehealth
---

Trial MyStrategist.com and unlock 7-days of exclusive subscriber-only access to the medical device industry's most trusted strategic publications: MedTech Strategist & Market Pathways. For more information on our demographics and current readership click here.