ARTICLE SUMMARY:
Caption Health's Sam Surette makes the case for how FDA's device center can transition from its nimble pandemic response to transparent, pro-innovation policies when the emergency is finally over.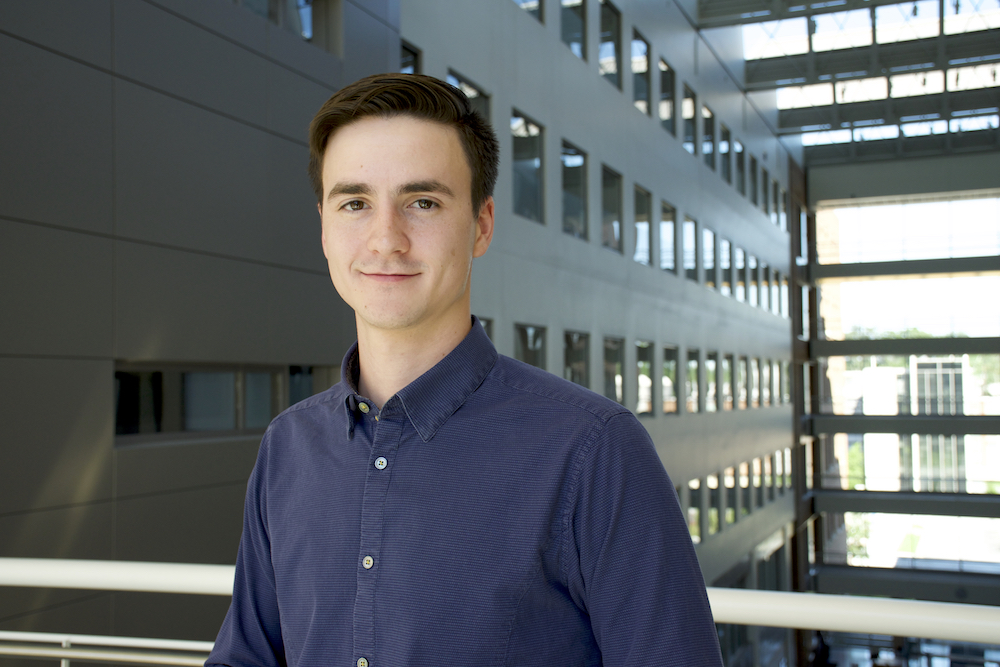 Sam Surette is Head of Regulatory Affairs and Quality Assurance,
Caption Health
The ICU patient with COVID-19 couldn't have known the backstory of the digital devices and diagnostic software that helped save him. Behind the scenes, FDA has worked tirelessly with the digital health and medtech industries to ensure that desperately needed technological innovations are made available to patients and healthcare providers during the healthcare crisis. All of the stakeholders have worked at lightning speed to develop and update technologies, gather reasonable data to evaluate their performance and push them out to the community. This effort has allowed the country to meet the rapidly evolving crisis. At the same time, there are significant questions about what the status of these new products will be once the crisis is over and whether the changes in regulatory policy will be maintained or suddenly changed once again.
Faced with a once-in-a-lifetime public health emergency, FDA's Center for Devices and Radiological Health (CDRH), which regulates medical devices and digital health products, has utilized emergency-use authorization (EUA) and enforcement discretion to give hospitals, physicians, and patients timely access to life-saving devices that would otherwise have required lengthy review processes. In many cases, such as for remote monitoring devices, this means allowing for modification of existing products with no FDA review. In other cases, such as new digital therapeutic products, this means allowing companies without prior FDA clearance/approval to launch solutions without FDA review. Finally, for those products not falling under one of the numerous enforcement discretion policies issued by FDA over the past five months, the agency has used the EUA process for increasingly novel products.
It is important to understand though, that what seemed to happen in a bureaucratic blink-of-an-eye, actually was the culmination of a trend in regulatory policy that has been building over the past decade. Faced with a rapidly evolving healthcare and technology ecosystem, CDRH has slowly developed a policy approach that is premised on focusing regulatory oversight on products with the greatest risk to patients, while looking for opportunities for more creative and flexible premarket review and making greater use of postmarket data to evaluate real world performance and sustained safety and efficacy. That culture of reform has helped to bring greater clarity to regulatory policy over time and also laid the groundwork for the agency to be able to respond quickly during the pandemic.
Adapting established regulation to a crisis has only furthered the need for achieving balance between the goal of unleashing life-saving innovation and keeping harmful products off the market. Take as an example the agency's policy toward COVID-19 antibody testing. In March, as the pandemic was beginning to overwhelm hospitals and confusion mounted about who had the virus, CDRH announced that manufacturers and laboratories could produce SARS-CoV-2 serological tests—testing for antibodies to the virus—without prior FDA authorization. This open-door policy allowed for rapid development and deployment of testing but contributed to a proliferation of tests with sometimes questionable accuracy. In response to developing post-market data, FDA quickly made course corrections, requiring commercial manufacturers to submit EUA requests. The agency provided specific performance-threshold recommendations for specificity and sensitivity for all serology test developers, along with specific study designs and success criteria. This example illustrates FDA's ability to provide flexibility to technology developers, while also responding to post-market signals indicating that greater regulatory oversight would be warranted. This continual readjustment has allowed the agency to respond nimbly, using relaxed pre-market oversight with real-world evidence and post-market enforcement mechanisms.
At the same time, CDRH's rapid and flexible approach to regulation during the pandemic raises potential questions about the coming years. Though many of the CDRH's bold actions are clearly intended to address the pandemic (increasing the availability of diagnostic testing or ventilators), its deregulation of devices with broader, post-crisis applications calls into question how the FDA will "put the toothpaste back in the tube" once the pandemic ends, or if the Agency intends to at all. FDA Commissioner Stephen Hahn, MD, said he has instructed FDA staff "to identify the lessons learned from this pandemic and what adjustments may be needed, not just to manage this or future emergencies, but how to permanently make FDA more efficient in carrying out [its] regulatory responsibilities."
During the course of the pandemic, FDA has issued numerous enforcement discretion policies, allowing companies to modify existing products or, in a few instances, introduce new products, without any FDA review. For example, FDA issued an enforcement policy in April allowing manufacturers of digital therapeutics designed to treat psychiatric disorders to commercialize these products without 510(k) clearance during the public health emergency. This was a bold step, responding to the patient demand and increasing need for telemedicine created by the crisis. Prior to April, the FDA required clinical data demonstrating effectiveness to grant clearance, starting with Pear Therapeutics, who received the first-ever FDA authorization for a prescription digital therapeutic. While these policies are allowing FDA to efficiently address critical needs, they also raise a number of questions. For instance, when the pandemic ends, will CDRH force manufacturers to remove these products from the market if they haven't obtained the usual clearance or approval in the interim? It seems most likely that FDA will at least provide a grace period, but it may be challenging to claw back market availability that has been built over the course of the crisis. FDA will need to find a balance between honoring its responsibility to regulate safety and effectiveness with reasonable enforcement action.
While a light touch on regulation can speed innovation, it also has a corresponding potential cost. A flood of poorly-regulated, poorly-performing digital health products could cause a generalized distrust among clinicians and patients, poisoning the well for all companies in the industry—even those with data adequate to support product approval. Regulation has its merits. Regulatory approval is a valuable market differentiator, and some companies go out of their way to receive FDA clearance. For example, Akili Interactive recently received FDA authorization for a video game as a treatment for children with ADHD (also see this recent post on the MedTech Strategist Community Blog). While in the early days of digital health, investors appeared to flock to the "unregulated" digital health businesses, that has started to shift, with increasing focus on companies with clear clinical claims and data to substantiate their performance. Without regulatory barriers, the market would be driven by marketing hype instead of data, and so would investment. There's no doubt that deregulation spurs innovation when the existing regulatory barriers are inappropriately burdensome, but excessive deregulation can actually inhibit it. Creative solutions are needed.
If FDA decides to make enforcement discretion permanent for devices like prescription digital therapeutics, it should go through the formal rule-making process, instead of using this crisis to circumvent it. In the meantime, FDA should calm manufacturers' nerves by establishing a predictable sequence of events for devices made available as a result of FDA's temporary policies. Providing a projected post-emergency process for manufacturers to follow would set expectations and allow companies to make use of the policies in the short term, while simultaneously planning for the long-term lifecycle of the products. FDA should consider defining a minimum date until affected devices can remain commercially available, independent of the public health emergency. In addition, manufacturers should be required to submit a 510(k) during this grace period if they intend to be on the market once the emergency is declared to be over, permitting these devices to remain on the market via enforcement discretion while they are under review. With the ability to review the safety and effectiveness data contained in these 510(k) submissions, FDA would have the ability to decide on a case-by-case basis whether continued availability of these devices via enforcement discretion is in the best interest of public health.
CDRH looks poised to emerge from the crisis as one of the most effective federal agencies in the pandemic response. CDRH has already established itself as a leader in development of digital health policy around the world, with a staff of physicians, engineers, statisticians and other subject matter experts able to consider the complex issues presented by new technologies. As the pandemic subsides and the risk-benefit profiles of affected product types revert to normal, CDRH will need to carefully consider policy next steps that provide clarity and avoid blanket deregulation. Empowering review teams with the keys to make appropriate risk-benefit decisions for the wide range of medical products the CDRH regulates could replace the indiscriminate pendulum swing of the past with the type of responsive, individualized oversight that has been employed during the COVID-19 pandemic.
Sam Surette is Head of Regulatory Affairs and Quality Assurance at Caption Health, which was founded with the mission to transform healthcare with AI.