ARTICLE SUMMARY:
The debacle over delayed SARS-CoV-2 testing has put the spotlight on laboratory medicine in ways that are unprecedented and forcing the public to become quick learners. Heads of laboratories for two of the nation's largest healthcare systems, NorthShore in Chicago and Northwell Health in NY describe their roles in a new, uncertain reality. Part 1 of a two-part series.
Diagnostic quality is an often under-valued core requirement of the global healthcare system, but its lack of recognition comes at a high cost, as we are now learning from the coronavirus SARS-CoV-2 pandemic. Insufficient test supply and regulatory missteps led to information gaps that are delaying our ability to characterize the virus and reduce its morbidity. These mistakes have had dire health and economic consequences.
The bottleneck in testing is easing but there is still a severe shortage of diagnostic equipment and rising death tolls in the US. As the world now knows, without adequate in vitro diagnostics (IVD), authorities lack any chance of getting a clear idea of important metrics like infection rates, duration of infectiousness, the potential for reinfection, and even accurate mortality rates.
It's an unusual position to be in, as laboratory medicine has often taken a back seat to therapeutics in society as vital to treatment. But the world is learning quickly. RT-PCR may never be a dinner-table conversation, but it is fast becoming a more familiar term to much of the public than anyone might have dreamed even a month ago.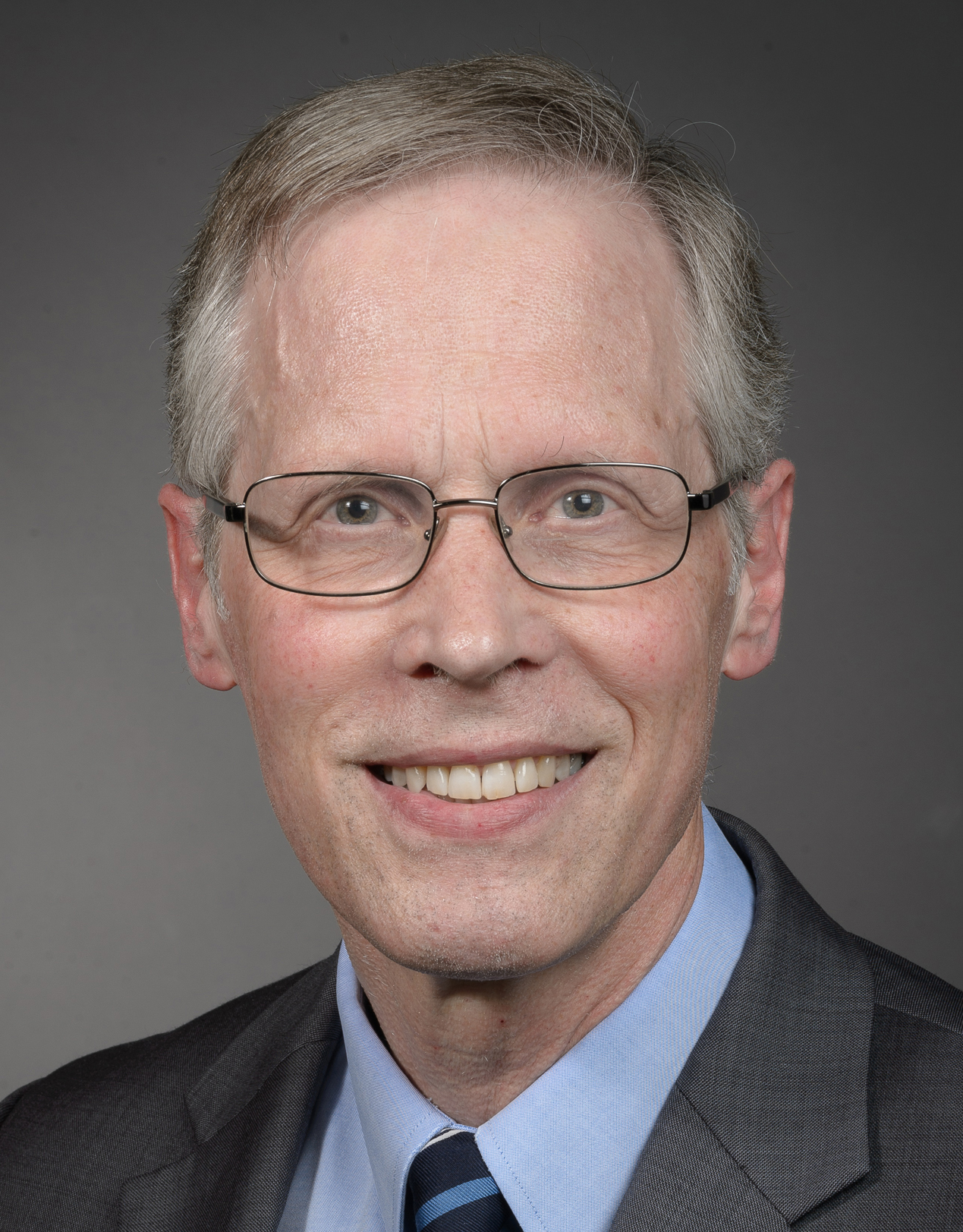 To get some perspective, we spoke to two leaders of laboratory services for major academic medical centers, Karen Kaul, MD, PhD, chair of the Department of Pathology and Laboratory Medicine at NorthShore and Clinical Professor of Pathology at the University of Chicago's Pritzker School of Medicine, and Jim Crawford, MD, PhD, chair of Pathology and Laboratory Medicine for the Zucker School of Medicine at Hofstra/Northwell and SVP, Laboratory Services, Northwell Health in New York. Both anatomic pathologists (not infectious disease experts) by training, they are at the forefront of the nation's efforts to reign in this pandemic, under conditions that shift continually. More broadly, as members of the board of Project Santa Fe, which Crawford chairs, they are working on building a long-term nationwide collaboration of clinical lab leaders who strive to enhance recognition of the fundamental importance of laboratory testing in patient care. Founded in 2016, it transformed into an independent non-profit organization in 2019.
The interview with Kaul was conducted on March 12 and with Crawford on March 16, just as the first commercial IVD test kits received emergency use authorization for use on high-throughput automated instruments— hopefully the start of easing the strain on diagnostic testing resources. Updates were provided on March 23. The discussion with Jim Crawford follows. Part 2 of this article includes our conversation with Karen Kaul.
Early Missteps, Then Speed Ahead
Diagnostic testing missteps began as soon as news of the coronavirus surfaced in Wuhan, China in early January. When the Chinese released the virus' genetic code shortly afterwards, the World Health Organization (WHO) made an acceptable assay available almost immediately, and commercial vendors began developing tests according to WHO specifications. The US Centers for Disease Control (CDC), however, opted to design its own test and related probes and primers, and then ran into validation problems. The issues were finally sorted out but took precious time in a crisis that has evolved at lightning speed. Some commercial manufacturers also ran into early validation issues. These were later addressed, but time was lost.
Moreover, in early February, as the public threat from the coronavirus became clearer, the CDC and public health laboratories were initially designated as the only testing centers. The virus spread so quickly, however, it overwhelmed the government's testing capacity. The government then began efforts to ramp up testing by streamlining the regulatory approval for laboratories and manufacturers to introduce their own tests.
Following its February Emergency Use Authorization (EAU) for the CDC test, it took FDA until February 29 to grant the next EUA to New York State and New York City Departments of Health. On that day, it also took the much broader step of granting any high-complexity US laboratory an allowance to start offering an internally validated SARS-CoV-2 test 15 days in advance of submitting for an EUA. The agency followed that up in the coming weeks with new policies intended to speed availability of innovative tests, including more leeway for New York State to validate tests and the unprecedented move on March 16 allowing commercial in vitro diagnostic manufacturers to sell tests for clinical use in advance of gaining an FDA authorization, with certain caveats. (See "Reform in the Time of Coronavirus? Diagnostics Bill Surfaces as Pandemic Escalates, Market Pathways, March 24, 2020.)
In parallel, FDA has been granting multiple EUAs on a daily basis. As of March 23, the agency had granted 15 authorizations, most of them to IVD firms. At least three in vitro diagnostics manufacturers, Roche, Hologic Inc., and Abbott Diagnostics, had received the EUA approvals for test kits that can run on high-throughput automated analyzers. In an important advance, on March 21, Danaher Corp. subsidiary Cepheid became the first manufacturer to receive an EUA for a 45-minute, point-of-care automated test. Cepheid has roughly 23,000 units of its system, the GeneXpert, placed globally, including 5,000 in the US, according to Canaccord Genuity analyst Max Masucci, in a note dated March 22.
NYS & Fed Regulatory Ramp Up
With an increasing number of molecular tests coming online, the responsibility for scaling diagnostic testing falls on laboratory medicine experts whose work normally occurs under the radar of the general public. As head of laboratory services for Northwell Health, the largest healthcare system in New York State, Jim Crawford is in a leadership role for an organization that is at the epicenter of the US outbreak. The decisions he and others on Northwell's team make about scaling quickly and accurately are crucial to how well New York weathers this storm. New York State Governor Andrew Cuomo has recognized this; his press conference on March 8 declaring an emergency in New York took place in Northwell's central laboratory on Long Island.(See box "Northwell Testing Status as of March 24, 2020.")
Northwell Testing Status as of March 24, 2020
Nearly Half of Northwell Health's COVID-19 Tests were Positive
Northwell Health conducted 2,800 tests on March 22, the first day its fully automated system, the Hologic Panther, went live. Of these, 49.5% (1335) were positive for COVID-19.
As of mid-day March 23, Northwell testing detected 4,399 positive cases, out of a total positive in NYS of 21,689 (20% of all positive tests in NYS were detected by Northwell Labs)
Total positive tests as of mid-day March 23 in the US was 43,264 and 375,000 worldwide.
Northwell's laboratory network, the largest regional lab in the Northeast, services 23 hospitals and a number of physician offices, and is also the reference laboratory for the 13 hospitals of the New York City Health + Hospitals Corporation. The situation is "exhilarating and exhausting, and the laboratory industry is in a full sprint right now. It is stepping up and so is the entire supply chain for healthcare," says Crawford, adding that Cuomo told New York laboratory professionals in early March, "You have been training for this your entire career. This is your time to lead."
The US effort to implement widespread testing started almost from scratch, due to slow government decision-making in January and February, Crawford continues. That said, he notes that while the country lost precious time in not responding promptly to the emerging threat from China, "this [effort] is about the present and the future."
The nation's top laboratory experts are stepping up, he says. Importantly, while scaling up testing is difficult, once the bad batches from CDC and some commercial manufacturers were fixed, the quality of the new diagnostic tests has been high, and validation efforts have mostly run smooth.
Northwell, like most major academic medical centers, had been preparing for this epidemic for weeks, but its journey intensified dramatically after FDA announcements. On February 29, the FDA gave New York State and New York City departments of health (DOH) permission to expedite testing, putting Northwell and other academic medical center laboratories throughout the state on the alert and taking some pressure off the CDC and public health networks.
Northwell's near-term plan is to offer a mix of LDTs and commercially available, EUA tests, which can run on its automated and semi-automated platforms in its centralized lab and hospital labs, respectively; point-of-care testing at ambulatory sites and physicians' offices will follow when feasible.
The lightning timeline for ramping up shows just how quickly events are moving, and how flexible health systems have to be. Northwell received control samples via express courier from the NYS DOH on March 5, enabling it to start validating the CDC test, which it completed on March 7. The next day, March 8, with authorization from the NYS DOH, Northwell went live with its first SARS-CoV-2 test, a manual assay based on the CDC protocols. As of March 10, the laboratory could run 90 tests per day using that assay at a turnaround time of several hours, with capacity constraints due to limited supplies of reagents and workforce availability. It was a drop in the bucket considering demand, but an important first step in breaking the bottleneck.
Beginning on March 11, the system was able to run about 200 tests a day in its central lab by bringing up a semi-automated POCT made by GenMark Diagnostics Inc., a diagnostic instrument manufacturer; again it was able to do this quickly because the NYS DOH reviewed the test validation data within 24 hours of its submission. (The test came into Northwell about eight days in advance of GenMark's March 19 EUA with FDA.) GenMark instruments are already widely used throughout Northwell system hospitals for testing assorted respiratory diseases and have received-to-result turnaround times of 24 hours or less, so the potential for system-wide testing came into view, Crawford says. The benefits were clear but expanding testing beyond two hundred tests daily was problematic because of limitations in GenMark's capacity to deliver enough kits.
NYS DOH authorization for kits to run on high-throughput systems, however, was the biggest leap so far to scaling testing. With state approval, on March 18, Northwell activated its two Hologic Panther platforms for automated testing. This additional capacity enabled the laboratory to ramp to 2,800 SARS-CoV-2 tests per day by March 22—a 30-fold increase in daily testing over two weeks.
Throughout, the state DOH has played a key role in supporting Northwell Labs in expediting validations and approvals, even as the federal EUA process took time to gear up. Both federal and state EUA regulatory protocols require data supporting validation for test approvals, but there are some key differences that highlight the importance of state regulatory authorities.
NY State's Wadsworth Laboratories, under the direction of Jill Taylor, PhD, a microbiologist, is one of the nation's most effective public health laboratories and renowned for its work far before the coronavirus crisis. Among its responsibilities is coordination and tracking of the state's diagnostic testing capacity. In the current crisis, this includes deployment of innovations like the drive-up swab distribution, set up and staffed by Northwell Health Laboratories, that was established in New Rochelle, where one of the state's first diagnosed SARS-CoV-2 patients lives.
New York requires that laboratories submit validation data and get state approval before they can run a particular SARS-CoV-2 test; as noted, the turnaround time for this review has averaged less than 24 hours, says Crawford.
The FDA, on the other hand, allows SARS-CoV-2 tests to go online as soon as laboratories complete their validation, even before the agency reviews the paperwork. Laboratories can then submit their validation data, which the agency reviews within 15 days. Northwell used the state processes to rapidly bring their own CDC testing on-line, and for activating the semi-automated and automated systems, even before EUA approvals had been obtained from the FDA. In short, New York State authorization was Northwell's route for getting tests into use as quickly as possible.
Reagent supply constraints for academic medical centers like Northwell remain a concern, since under normal conditions the largest reference laboratories are the biggest customers by far for this equipment and consumables. However, Northwell has been able to bring Hologic's Panther platforms online quickly using the available supply chain, Crawford says.
How Data Science Drives Testing Protocols
There is also the question of how much testing needs to be done to better control the disease and understand its infection rates, given limited resources. No one yet knows the answer, and the guidelines are constantly shifting. The initial emphasis on the sickest patients skewed clinicians' knowledge of the severity of the disease, but as availability of testing expands, case numbers are spiking and different kinds of conundrums arise. Some in the medical community are now advocating for abandoning goals of widespread testing because everyone who exhibits signs of the disease should be treated as though they have it.
Northwell's protocols for testing includes a mix of the CDC guidelines and its own procedures, based on data-driven experience. As of March 23, the healthcare system was prioritizing testing of hospitalized patients with symptoms and/or radiographic findings indicative of COVID-19, symptomatic patients at high risk owing to co-morbities, hospitalized patients pending discharge to nursing homes(SARS-CoV-2 negativity is required before taking back their patients), and, as of the past week, also testing of patients for COVID-19 status as part of determining eligibility for entry into clinical trials.
Descending in priority after those groups are key Northwell healthcare personnel, prioritized by their ability to provide impactful care (skewed toward the front-line providers), and repeat testing for patients who tested negative but are suspected of being positive because they exhibit clinical criteria that merited the initial testing. With the availability of high-throughput testing in the central lab, testing of patients from the ambulatory setting is becoming more possible.
As testing improves, so do the predictive models of the disease infection rate, severity, peak and surge, all of which help Crawford and other Northwell top executives calculate how much capacity they will need and when. The dataset, however, is only as accurate as the information it receives, so the epidemiologic community testing numbers will need to be much larger than peak numbers indicate—likely in the millions for our region, he says.
These calculations go into determining how much Northwell manages its health care delivery. Northwell's data scientists are researching the trajectory of the disease in the healthcare system's patient population, and in the regional population from publicly-available data, in order to inform incident command and emergency operations and the front-line providers as patients come into the emergency rooms. Pathologists like Yihe Yang, MD, a third-year resident at Northwell and Samuel Reichberg, MD, a senior clinical pathologist, epidemiologists, and others are dissecting how lab values combined with patients' clinical features and co-morbidities might predict the severity and infection rates of the disease. "The world literature is exploding with this information, increasing practically by the hour, with the earliest cohorts coming from China and now emerging from elsewhere including the US. New York is now a major test bed for population management," Crawford says.
The system also is grappling with workforce integrity as exposure to the virus increases among staff and more people are quarantined or become sick themselves. Laboratory workers, too, are on the front lines and practice these public health techniques, he says. Contingency planning for workforce shortages kicked into gear in mid-March, as New York entered progressive stages of social distancing and separation.
As for laboratory medicine experts, Crawford notes, "Laboratorians are subject matter experts in the delivery of healthcare information. This is what we spend our lives doing. The latent leadership of the laboratory has been there and is now in the public eye. Yes, we were behind the curve at first—but you are now seeing the best of what we can do.
"We may not like what we see from the emerging data, but we need to know it to get a better sense of what the virus is doing," he continues. Once the testing catches up, scientists and public officials can work on unraveling the epidemiology and medical biology of this virus. Still, he adds, "This is a respiratory illness and our clinical colleagues know how to deal with those. So, hopefully we will regain our balance."
---

Trial MyStrategist.com and unlock 7-days of exclusive subscriber-only access to the medical device industry's most trusted strategic publications: MedTech Strategist & Market Pathways. For more information on our demographics and current readership click here.
*End of Article*
.