ARTICLE SUMMARY:
As the full scale of the pandemic makes its way around the country, one of the nation's top laboratory experts discusses how Chicago-area NorthShore University HealthSystem is preparing. Part 2 of a two-part series.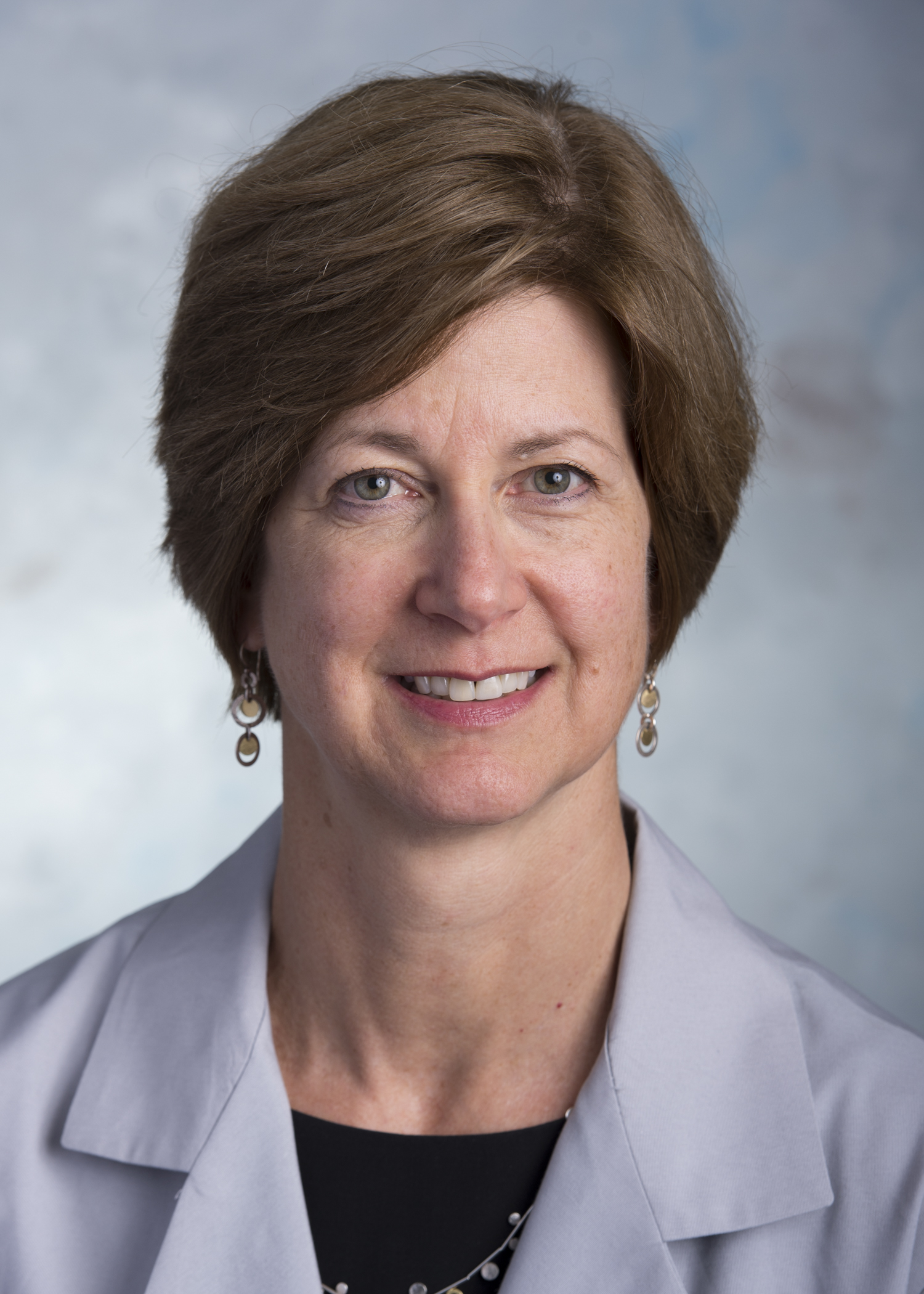 Our knowledge about SARs-CoV-2 is increasing exponentially, as are diagnostic testing options, but the crisis is exacerbating, despite collective efforts. The epicenter of the storm is in New York City, but the dangers are sure to intensify in every large urban area. In Chicago, Karen Kaul, MD, PhD, chair of the department of pathology and laboratory medicine at NorthShore University HealthSystem and a clinical professor of pathology at University of Chicago Pritzker School of Medicine, is leading the strategic plan for ramping up testing across one of the Midwest's largest and most prestigious academic medical centers. The coronavirus hasn't hit Chicago as hard as New York City-yet—but the city is bracing for a major impact. (In Part 1 of this series we spoke with Jim Crawford, MD, PhD, chair of Pathology and Laboratory Medicine for the Zucker School of Medicine at Hofstra/Northwell and SVP, Laboratory Services, Northwell Health in New York. )
Kaul, like other leading laboratory medicine experts, has seen her typically behind-the scenes responsibilities take on a crucial, high-profile role in the nation's and the globe's response to the pandemic, even making its way into mainstream news reports. Indeed, while the world has previously had limited interest in the intricacies of laboratory testing, it is suddenly viewing the discipline with insatiable curiosity and concern.
As of March 22, some 254,000 tests had been completed cumulatively across the US with 32,000 patients testing positive, according to Puneet Souda, an equity analyst at SVBLeerink. Between March 8 and March 20, testing per million grew 63 times, leading to increasing positive cases. The largest US reference laboratories, which handle much of routine clinical testing in the US, were able to process roughly 30,000 – 40,000 tests per day, and three manufacturers, Roche, Hologic Inc. and Abbott Diagnostics, gained emergency use authorization (EUAs) for use of the tests on their fully automated high-throughput laboratory analyzers, which can process up to several thousand samples a day.
In addition, FDA has approved several semi-automated and point of care tests, (POCT) including a rapid reverse-transcriptase (RT)-PCR POCT made by Danaher Corp.'s Cepheid, which has a time-to-result of 45 minutes—much faster than the up-to-24-hour turnaround time performed by the most powerful central laboratory systems. The FDA has also loosened EUA requirements, allowing states to approve assays without EUA submission, according to Souda.
All of this will help NorthShore ramp up its test capacity. A five-hospital system in suburban Chicago, it has a history of being at the forefront of new technology adoption. It was, for example, one of the first organizations to implement Epic electronic health records in 2003. It, like a handful of hospital laboratories across the country, has been doing molecular testing for viral diseases like HIV since the early 2000s, so when the coronavirus hit, its laboratory team was prepared for the challenge of developing a diagnostic test for a novel pathogen.
The laboratory began work on a laboratory-developed test (LDT) for SARS-CoV-2 as soon as the Centers for Disease Control (CDC) published the virus' sequences in early February, but thinking about it started even earlier, in mid-January, Kaul says. Within a month, it had developed primers and probes, based on CDC specifications, rather than the lab's, a decision she believed would simplify the required FDAEUA review. (The FDA has since adjusted its position to say EUA authorization is not required to initiate use for LDTs). The biggest challenge was getting the reference materials for validation studies, which compare the new test's specs, including its sensitivity and specificity against both negative and positive controls. The regulations governing laboratory developed tests require laboratories to validate the sensitivity and specificity of new assays against positive and negative controls. But because this was a new virus, those control samples could not exist until enough COVID-19 cases occurred.
As more cases of COVID-19 were diagnosed, those samples became available and NorthShore eventually procured them from BEI Resources, a clearing house of standard laboratory materials for the research community.
In a press conference on March 13 that got widespread local TV coverage, Kaul and other NorthShore executives announced the healthcare system's launch of its first LDT SARS-CoV-2 test. Out of the gate, the lab had capabilities of running up to 90 tests a day—a drop in the bucket, but a start.
The Necessity of Immunoassay Testing
Three types of molecular tests are available for SARS-CoV-2, Kaul explained in a press conference to announce the availability of this test: the CDC test that was initially distributed to public health laboratories, LDTs developed at a couple of dozen hospitals in the US, and, as of mid-March, FDA EUA approved tests that run on automated platforms, which are used in hospitals and large reference laboratories. The availability of the latter for high-throughput laboratory systems is critical to scaling testing, although concerns arise about supply chain capabilities for meeting exponentially expanding demand.
What is lacking is an immunoassay. The molecular tests available to date detect the presence of genetic material linked to SARS-CoV-2. While they are straightforward to develop, they present several challenges for hospital labs. The reverse transcriptase PCR technology they use is far from routine in the majority of hospital laboratories, as most still do not have the special instrumentation and trained technical staff they require. Most of those hospital laboratories that do molecular testing do not have in-house capacity to develop their own LDTs and instead rely on FDA EUA commercial kits, which are only now becoming available. As of March 13, Kaul estimates that about a dozen hospitals nationwide had the in-house capabilities to run SARS-CoV-2 testing, and those offered limited testing capacity.
Immunoassays have been harder to develop, however. While molecular tests are highly sensitive and can detect very low levels of virus, immunoassays measure different information based on the presence of proteins and their expression levels. Key to controlling the pandemic and getting the nation back to normal is that they can measure whether individuals who have had COVID-19 are immunogenic to it, or protected, at least temporarily, from reinfection. (See "Mologic Preps Rapid POC COVID-19 Test for Regulatory Review," MedTech Strategist, March 17, 2020.)
In addition, immunoassays generally can be much cheaper and easier to run than molecular tests, and therefore suited to community testing. Lateral flow immunoassays are already widely used in doctors' offices for diagnosing flu at the point of care. But current immunoassays for common respiratory diseases are not sensitive enough to diagnose the flu or other viral diseases definitively, potentially leading to high false negative rates, Kaul says. Further, because viruses tend to mutate, there is a danger that the surface proteins that immunoassays target might change over time, rendering any new assay eventually ineffective.
The velocity of research in this field since the start of the pandemic, however, has been amazing. The first EUA for an immunoassay could come as early as March 27, according to the trade association AdvaMed. As an example of this speed, in mid-March, a team from Mount Sinai School of Medicine in New York described development of a serological ELISA assay for the detection of antibodies to the SARS-CoV-2 virus. If it works, the test could simplify diagnosis and make return to normal activity more practical, wrote SVB Leerink analyst Geoff Porges in a March 19 update, citing data from a pre-print of a scientific article awaiting publication. (See box, "How Mount Sinai's Immunoassay Could Help.") (For a list of EU and/ or US EUA approved diagnostic tests for SARS-CoV-2, see Finddx.org.)
How Mount Sinai's Immunoassay Could Help
SVB Leerink analyst Geoff Porges' note on the ELISA assay being developed at Mount Sinai Medical Center reflects the research that goes into developing laboratory tests of this kind.Developed using recombinant antigens from the spike protein of the virus, he writes, "the assay does not have the risk associated with direct viral detection and should establish whether an individual has been exposed and recovered from prior infection. Although the assay has not been validated in large sample groups, it appears to be sensitive (becoming positive as soon as three days after symptom onset) and showing specificity for antibodies to the nCoV-2 virus compared to other coronaviruses. The assay also identified seroconversion relatively early after the onset of symptoms (day 2+)."
Porges continues, "There did not appear to be any cross-reactivity to prior coronavirus antibodies. The assay detects IgG1, IgA, and IgM responses to the virus in serum, specifically identifying antibodies to the virus spike protein which is responsible for the viral binding to host cells on the ACE2 receptor. The spike (S) protein is highly immunogenic, and neutralizing antibodies have previously been described to the receptor binding domain of the protein. Individuals infected with the virus mount immune responses to the spike protein, and although the duration of these antibodies has not been confirmed, they would be expected to last for months at least."
Operational Excellence
Operationally, NorthShore is working to free staff capacity for additional SARS-CoV-2 testing while maintaining testing availability for non-COVID-19 cases. Scaling quickly is hard because of the scarcity of highly trained techs. Outsourcing the SARS-CoV-2 testing to large reference labs has not been a viable option because those facilities are swamped and the turnaround is up to five days, which is too long for hospitals grappling with an overflow in the ER, Kaul says. As for the accuracy of current tests, the standards for testing still are not clearly defined, and there are no set criteria for the appropriate level of viral detection. NorthShore can detect virus at the one plasmid copy level, but there is an additional concern that the virus will mutate because viruses do not have stable genomes.
As of March 26, NorthShore has capacity for up to 1,000 molecular tests per day. The system's laboratory had two high-throughput Abbott m2000s that were used for other purposes and it was able to procure a third system to help meet the high demand, Kaul said.
NorthShore's initial protocols on testing followed the Illinois Department of Health guidelines, and it has expanded those a little bit in order to ensure that they are not seeing community transmission.
Initially, the system limited testing to individuals who came to NorthShore and were hospitalized with lower respiratory tract of pneumonia, but tested negative for common viral diseases like influenza, RSV, or rhino virus. NorthShore would then do a surveillance reflex text using its COVID-19 in-house PCR test.
The testing protocols shifted somewhat in mid-to-late March. Now, NorthShore is going straight to COVID RT-PCR in symptomatic patients and no longer pre-testing for common respiratory viruses. That is in part because the incidence of flu and other respiratory viruses has dropped off, as of late March, with a decline in positive flu tests. This year was not a "big" flu season, and it started earlier than usual, and seems to be ending earlier as well, Kaul says.
---

Trial MyStrategist.com and unlock 7-days of exclusive subscriber-only access to the medical device industry's most trusted strategic publications: MedTech Strategist & Market Pathways. For more information on our demographics and current readership click here.
*End of article*