ARTICLE SUMMARY:
Recent moves by CMS and HHS to temporarily waive long-standing restrictions on telemedicine could have wide-reaching effects long after the COVID-19 pandemic wanes. A Q&A with Kevin Harper, Policy Director for the American Telemedicine Association.
In response to the COVID-19 health crisis, CMS has temporarily relaxed long-standing restrictions on the use of telemedicine for Medicare beneficiaries, creating a pivotal moment for the telemedicine and remote care industries.(See "COVID-19: A Pivotal Moment for Telemedicine and Remote Care Technologies," MedTech Strategist, March 31, 2020.)Demand for telehealth services in the US has already risen substantially over the past several weeks, and the moves by CMS and other government agencies will add to that momentum. Depending on how smoothly the ramp-up goes, it is quite likely that some of these temporary policy changes may become permanent once the pandemic is over.
Barriers to Medicare Coverage Fall
The telehealth industry has been slowly turning the corner over the past few years, as many large healthcare systems and private insurers took the lead in adopting and promoting telemedicine and remote care as a way to improve the patient experience, potentially reduce costs, and address physician shortages, which are particularly acute in some specialties. (See "New Rules and Regs Push Telehealth into the Mainstream," MedTech Strategist, October 4, 2019 and "Consumerism Drives New Interest in Virtual Care Models, but Challenges Persist," MedTech Strategist, June 16, 2017).
But the biggest recent boost for telemedicine came in mid-March when CMS announced it was easing restrictions on telehealth for Medicare fee-for-service (FFS) patients, a move taken in response to the COVID-19 epidemic but one that many in the industry say was long overdue. Many private insurers also weighed in, waiving deductibles for telehealth visits to aid social distancing efforts and help slow the rapid growth of COVID-19 cases.
CMS' efforts to ease telehealth restrictions were made possible by the Telehealth Services During Certain Emergency Periods Act of 2020, a provision of theCoronavirus Preparedness and Response Supplemental Appropriations Act, passed by Congress and signed into law in early March, which gives HHS and CMS the authority to temporarily waive or modify certain Medicare telehealth requirements during the COVID-19 emergency (see box, "Summary of Recent Telemedicine Waivers"). Moreover, the recently enacted $2+ trillion economic stimulus package (the CARES Act) further expands the settings and circumstances under which Medicare will cover telehealth and provides monetary support for these efforts.
Summary of Recent Telemedicine Waivers
Beginning March 6, 2020 and for the duration of the COVID-19 public health emergency, Medicare will pay for telehealth visits in office, hospital, and other settings, including in a patient's residence, in all areas of the country. These visits will be paid at the same rate as regular, in-person visits.
A range of providers, such as doctors, nurse practitioners, clinical psychologists, and licensed clinical social workers, will be able to offer telehealth to their patients.
The Medicare coinsurance and deductible would generally apply to these services. However, HHS Office of Inspector General is providing flexibility for healthcare providers to reduce or waive cost-sharing for telehealth visits paid by federal healthcare programs.
Medicare beneficiaries will be able to receive a specific set of services through telehealth, including evaluation and management visits (common office visits, such as check-ins for people with diabetes), mental health counseling, and preventive health screenings. This will help ensure Medicare beneficiaries who are at higher risk for COVID-19 can visit with their doctor from their home without having to go to a doctor's office or hospital, which puts them and others at risk.
HHS announced a policy of enforcement discretion for Medicare telehealth services and will not conduct audits to ensure that patients have a prior established relationship with a particular telehealth practitioner, as may be currently required by law. Thus, this will ensure that new patients will also have access to telehealth services.
Effective immediately, the HHS Office for Civil Rights will exercise enforcement discretion and waive penalties for HIPAA violations against healthcare providers that serve patients in good faith through everyday communications technologies, such as FaceTime or Skype, during the COVID-19 nationwide public health emergency.
Sources: CMS; MedTech Strategist
The CMS waivers topple two important and longstanding barriers to Medicare telemedicine reimbursement. For the first time, Medicare FFS beneficiaries now have access to telemedicine visits no matter where they reside in the country (rural or urban areas), and they can receive those visits in their homes. Moreover, CMS established payment parity—telemedicine visits conducted during the COVID-19 health crisis will be paid at the same rate as in-person visits. And the agency expanded the list of clinicians and caregivers who can provide telemedicine services. At the same time, HHS granted some additional flexibility for providers that allows them to reduce or waive co-pays for government paid telehealth visits, and the agency temporarily waived HIPAA violation penalties to expand the number of platforms that can be used to communicate with patients during the crisis.
"This crisis was built for telehealth. Most of us believe there's no way to put the genie back in the bottle now."
Many believe these groundbreaking temporary policy shifts will have an impact that lasts well beyond the COVID-19 crisis. During a recent webcast hosted by telehealth company Life365, David Shulkin, MD, the former US Secretary of Veterans Affairs, characterized the Medicare coverage waivers and the resulting rapid expansion of telehealth as a "game changer" that will have an enduring impact on the US healthcare system. "This crisis was built for telehealth," Shulkin asserted, "and most of us believe there's no way to put the genie back in the bottle now—we think medicine is going to be changed forever."
In the following Q&A, we discuss these developments, and the long-term implications, with Kevin Harper, Policy Director for the American Telemedicine Association (ATA). According to Harper, by easing Medicare coverage restrictions, CMS paved the way for a huge underserved population to receive remote care, a surge that will take the telemedicine industry into "uncharted waters." Government regulators will be watching closely in the coming months, he says, to see what works and what doesn't, and to determine if some of these policy changes should be made permanent.
Market Pathways: As you know, CMS is temporarily easing restrictions on the use of telemedicine for Medicare patients as part of the government's effort to address the COVID-19 pandemic. Can you put this into historical perspective for us? How did this change come about and what will be the impact on telehealth coverage and availability in the US?
Kevin Harper: As part of its response to the pandemic, Congress included several important Medicare telehealth provisions in both the first coronavirus package and in the CARES Act, which passed last week. Secretary Azar and Administrator Verma have used this broad new authority to expand telehealth coverage to Medicare beneficiaries and waive many of the coverage rules that restricted how Medicare patients could historically use telehealth to access healthcare providers. These actions will allow Medicare beneficiaries to access a wide range of new virtual services from their homes, or any location. It's also important to note that these new coverage rules apply to all Medicare beneficiaries, not only those who have, or are suspected to have, COVID-19. That's crucial during this crisis because healthcare providers are assessing how to migrate as much of their patient load as possible to a virtual platform to prevent the spread of the disease and keep more acute resources available for people who need them.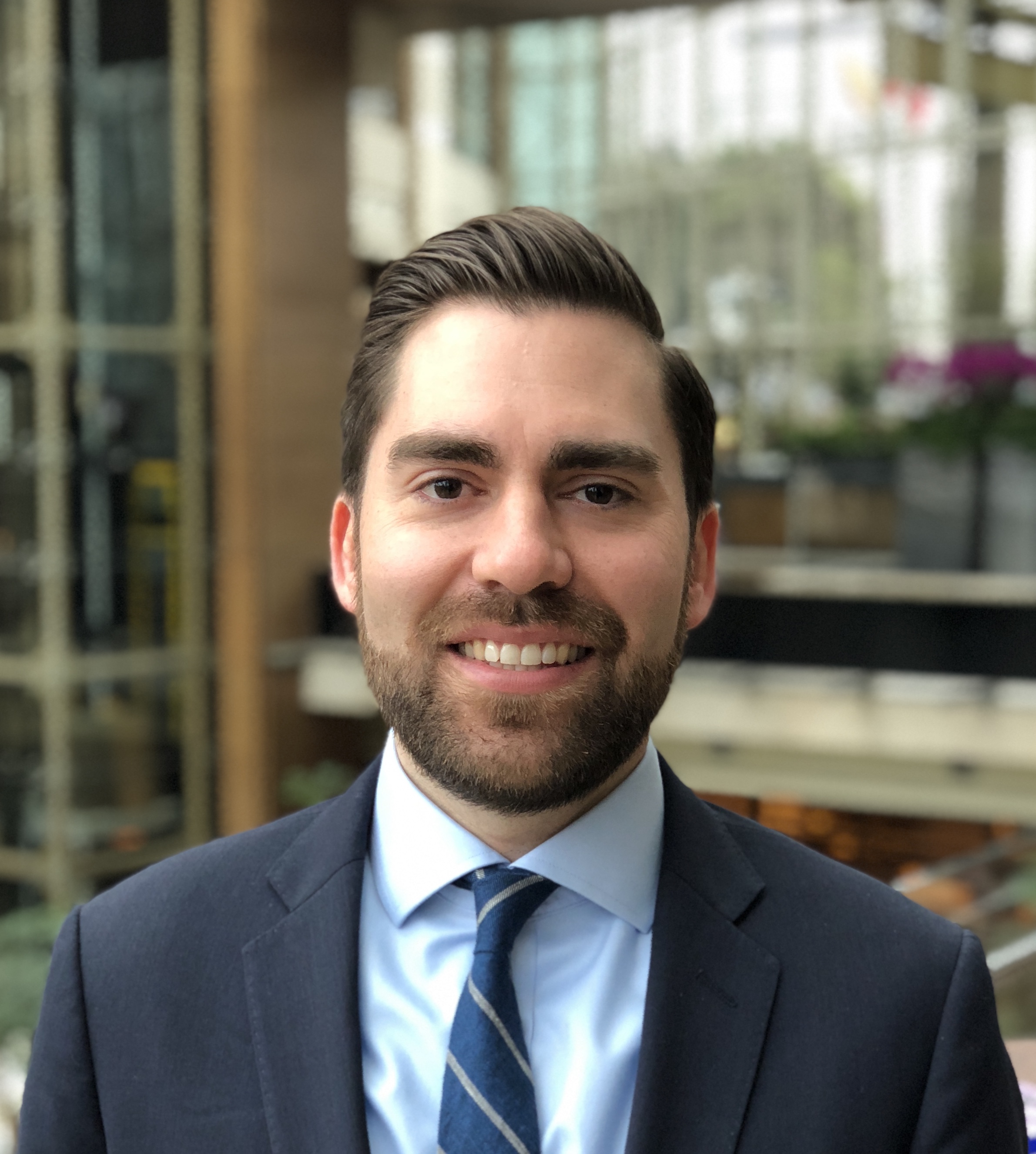 Beyond the actions that CMS has taken, HHS also granted additional flexibilities that allow healthcare providers to reduce or waive cost-sharing/co-pays for telehealth visits paid by the federal government and is waiving potential HIPAA penalties against healthcare providers that use popular video chat technologies, such as FaceTime or Skype, to communicate with patients during the COVID-19 public health emergency. Moreover, DEA [the Drug Enforcement Agency] temporarily lifted some prescribing restrictions on schedule II-V controlled substances so that drugs such as opioids, which previously required an in-person visit, can now be prescribed following a telehealth visit, provided certain conditions are met.
All to say that telehealth has become one of the cornerstones of the Administration's COVID-19 response, and it's hard to understate the scale and speed of changes to federal telehealth policy.
As many in the space know, Medicare coverage for telehealth has historically been very limited, although people enrolled in Medicare Advantage plans have had greater access to telehealth services through private insurers. Prior to these actions and current waivers, Medicare only covered telehealth services for beneficiaries who lived in designated rural areas, and the telehealth visits had to be conducted in a clinic or other medical facility—telehealth in the patient's home was not covered.
MP: What are the immediate and longer-term implications of these changes for the telemedicine industry?
Well, to some degree we're in uncharted waters. For example, there are 40 million Americans currently covered under Medicare, and according to a report issued by CMS in 2018, only 0.25%, or less than 100,000 beneficiaries, utilized telehealth. These numbers are largely due to the difficulty that patients and providers had in navigating the program's many restrictions, which the agency has now waived in the past few weeks. For Medicare alone, we will see significant uptake in the coming weeks and months. Private payors have also committed to rapid expansion of telehealth. This is what I mean when I say we're in uncharted waters. The scale and speed in which we are moving to treat patients virtually is unprecedented.
Some of CMS' telemedicine coverage restrictions that have been in place for decades now seem archaic; for example, visits could only take place at a clinic or other facility, they couldn't take place in the home, which seems counterintuitive. Those stand in contrast to private insurers and big healthcare systems, who have stepped up in recent years to make telemedicine more available. Why has it taken CMS so long to get on board with this? Was there worry about the cost of expanding telemedicine more broadly to Medicare patients? Or was it some other issue, such as HIPAA privacy/data safety concerns that held this back?
Congress and CMS have long held concerns on what expanding access and convenience would ultimately mean in terms of costs and overutilization of healthcare services. Better research over the past few years has begun to demonstrate how virtual services can improve outcomes and support patients with chronic conditions, and of course the discussion around value-based care has driven more interest in how telehealth can more directly be used for prevention. But to your point, I think the growth of new payment models and greater flexibility on the private payor side, plus interest from large employers, have driven a lot of the recent growth. With that said, to their credit, Congress and CMS have made incremental changes to address coverage and reimbursement restrictions to cover some new services. But I agree that with the technology we have today and how we interact with it in our daily lives, it seems counterintuitive that these reforms would not have been put in place sooner.
It's interesting that HHS is also relaxing restrictions on the use of public communication technologies like FaceTime for telehealth during the crisis. Do you expect widespread use of these technologies; are there risks to doing so?
Unprecedented demand for services means that providers are responding in multiple ways. Some platforms offer less security and privacy than others, but in the current environment people will need to connect quickly. We are seeing an overwhelming interest by providers in wanting to accommodate their patients virtually as best they can, and some of the technologies that have been mentioned publicly have committed to security and privacy protections.
What about the issue of licensing across state lines? Is the Federal government going to address this and ease these restrictions or continue to leave it up to the states? As I understand it, in the past, doctors couldn't practice telemedicine across state lines unless they were licensed in all the states in which they wanted to practice. What's the latest on this?
CMS has already waived licensing requirements for participation in federal health programs, including Medicare and Medicaid [during the Coronavirus PHE], but providers must still comply with state law and licensing requirements in each state. ATA has advocated that during the coronavirus crisis, governors use powers under state emergency declarations to waive in-state licensing requirements for out-of-state healthcare providers. Currently, 30 states have taken significant action to waive licensure requirements. This is important because state licensure issues remain a key barrier to rapidly expanding access and scaling the workforce to meet demands placed on the system from COVID-19. We were also pleased to see Sec. Azar's efforts to engage on this issue as well and provide a clear set of recommendations to governors last week.
ATA has advocated that during the coronavirus crisis, governors use powers under state emergency declarations to waive in-state licensing requirements for out-of-state healthcare providers.
I assume the value of remote care might be much broader than a lot of people think. How do you define the value of telemedicine now and beyond the short-term crisis response?
Healthcare faced serious challenges ahead of the outbreak—an overburdened and fragmented system, provider shortages, hospital closures in rural parts of the country. In fact, the people most passionate about telehealth are usually providers in rural parts of the country because community hospitals don't have certain specialists on staff and can use telehealth to do consults or remotely care for patients that would otherwise be difficult to treat. One example is telestroke services, which is probably one of the best use cases for telehealth we've seen over the past few years. People in rural areas who come to an emergency department with stroke related symptoms can receive care at their local facility—they don't have to be airlifted to a larger regional healthcare center.
During the pandemic, it will be more critical than ever to have access to specialists who are going to be very strained during this crisis. Telehealth will allow specialists to better support colleagues remotely and provide treatment guidance and diagnosis in a range of situations.
Are telehealth providers going to be able to meet the capacity demand in the coming months? There are only so many doctors available to do telehealth; are there risks to the industry in that regard?
As I mentioned earlier, unprecedented demand for services means that providers are responding in creative ways. One of the things we have seen a lot of interest in at the state and federal level is getting physicians and nurses who may have retired in the past few years involved in the COVID-19 effort by granting some flexibility and rapidly reinstated licenses. But we also need look to use technology to augment providers to expand clinical capacity. During the crisis, I think we will see a lot more interest in using non-real time "asynchronous" telemedicine to screen, triage, and inform patients experiencing COVID-19 symptoms. These platforms allow patients to interact with a provider by answering questions [based on CDC guidelines] that adapt based on a patient's response and medical history. This information is then assessed by the provider who can then educate and recommend treatment options. You're already seeing these technologies deployed in the COVID-19 fight to great effect.
What impact do you think this will all have over the long term? There was a survey done by AMA that showed physician adoption of telehealth increased from 14% in 2016 to 28% in 2019, which is a doubling in three years, but at less than 30% penetration, usage remains low. How much of a bump in growth are you anticipating in the next year as a result of the current crisis and the changes being implemented to address that?
I know right now telehealth providers are fully focused on scaling for the crisis and expanding access to care as fast as possible. In the long term, we will have to wait and see what the ultimate impact of the new regulatory environment will be and overall utilization in the coming months.
Are some or all of the Medicare coverage changes likely to stay in place once the crisis is over? What needs to happen to make some of the more common-sense new rules permanent?
Congressional staff and HHS officials have said they will be closely watching. This is a test case for some who have been concerned about cost to sit down and say, 'OK, what worked and what didn't. Let's figure out how we can balance cost versus access as we consider what to make permanent.'
But it isn't just about payment and reimbursement. Over the past few years, we've seen a new generation of providers coming on board who are very comfortable with technology. There has been a culture shift, reflective of broader trends, around using technology in healthcare. So, I think over the next few months we will begin to see people who were reluctant or uncomfortable with seeking treatment through telehealth use it out of necessity—as we work to conserve resources and protect patients—and they will realize the convenience and benefits of not having to go in for a regular doctor's visit. I think there will be shifts in how people consider using technology that are likely to come to light once the crisis ends.
When all is said and done, I think we're going to see much broader interest from patients and providers in using technology to help meet a lot of needs that previously would have required an in-person visit. And I think many of us will recognize the value telehealth brought to the COVID-19 fight and consider how many other healthcare challenges we can solve moving forward.
---

Trial MyStrategist.com and unlock 7-days of exclusive subscriber-only access to the medical device industry's most trusted strategic publications: MedTech Strategist & Market Pathways. For more information on our demographics and current readership click here.
*End of Article*