ARTICLE SUMMARY:
Behemoth online retailer Amazon is setting its powerful sights on the medical device supply chain. Will the Internet giant have the resolve to invest in the competencies and infrastructure necessary to meet the regulatory demands of healthcare logistics? It faces a number of tailwinds and headwinds in its run at disrupting the healthcare market, says Larry Smith, retired Vice President, Global Supply Chain at BD.
Which Internet giant began as an online bookseller and now has redefined how all of us, as busy consumers, acquire goods and services across multiple industries? That would be Amazon.com Inc. of course! The 24-year-old behemoth online retailer, led by the world's wealthiest person, Jeff Bezos, brought in nearly $178 billion in revenue in 2017—up 31% from $136 billion in 2016. And, it's expected to grow that number to over $258 billion this year. Amazon was responsible for a staggering 44% of all US e-commerce sales last year, or about 4% of the country's total retail sales figure, according to data from One Click Retail (for perspective, EBay has about 6.6% of the US e-commerce market, followed by Apple at 3.9% and Walmart at 3.7%, according to research from eMarketer).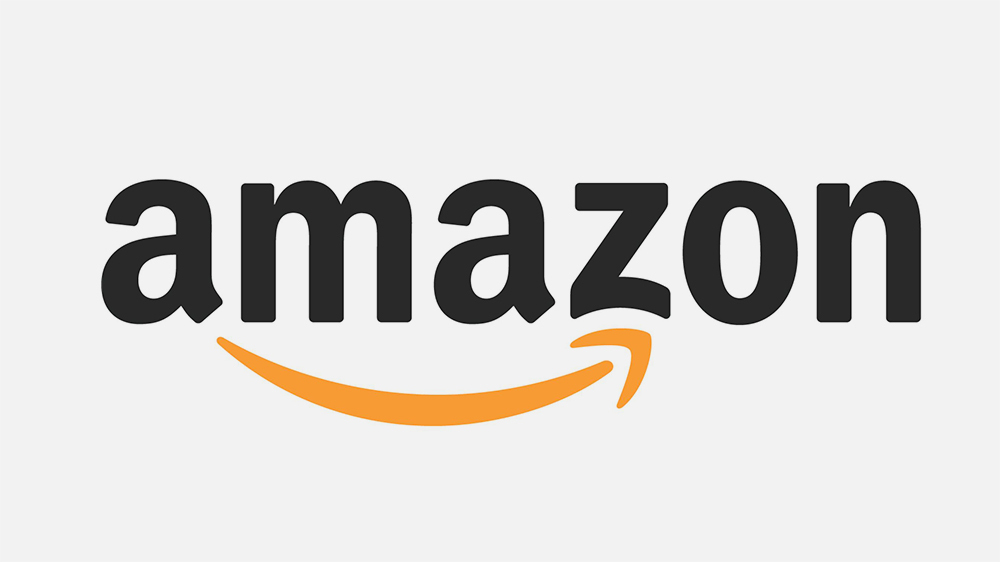 And, Amazon's stock, worth roughly $1600 a share, now makes it a bellwether "big tech" company, as part of the so-called FANG stocks—the unofficial name of the collective represented by Facebook, Amazon, Netflix and Google. By combining a broad services portfolio and real-time convenience on a trusted platform, Amazon has found a way to become indispensable to customers who have high disposable incomes and little extra time.
Amazon has tremendous buying power and a supply chain in place, along with a successful track record of eliminating waste and middlemen throughout the sales and delivery process. Healthcare seems ripe for a renaissance in this area, as medical device manufacturers are struggling to demonstrate real supply chain improvement. Following its aggressive move into grocery delivery, growth-focused Amazon has signaled its intent to move into the medical device supply chain business.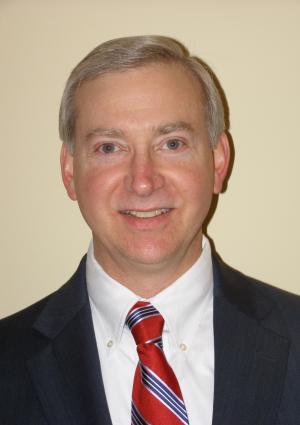 In this Part 2 of our look at key issues impacting the medical device supply chain, we continue our conversation with Larry Smith, recently retired from his role as Vice President, Global Supply Chain at Becton Dickinson and Co. (BD), by examining the potential "Amazonification" of the device supply chain. First, a look at recent moves by Amazon into healthcare.
Amazon's Venture with Berkshire-Chase and Other Strategic Moves
In January of this year, Amazon, Berkshire Hathaway, and JP Morgan announced that they had formed a nonprofit healthcare company focused (at first anyway) on the companies' combined roughly 1.2 million employees. In August, surgeon, writer, and public health leader Atul Gawande, MD, took the helm as CEO of the stealthy new entity. Gawande, a professor in the department of health policy and management at the school of public health and the Samuel O. Thier Professor of Surgery at Harvard Medical School, and a general and endocrine surgeon at Brigham and Women's Hospital in Boston, has stated that his vision with the nonprofit is "to develop high-impact collaborations across the healthcare sector."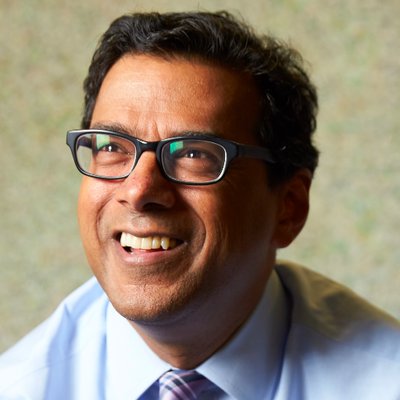 Early announcements suggest that the company, nicknamed ABC (for Amazon-Berkshire-Chase; it doesn't yet have a formal name), will use technology and data science to bring down the cost of employees' healthcare while improving quality. In early September, it brought on Jack Stoddard, general manager of digital health at Comcast Corp., as chief operating officer.
Amazon is also looking to sell more medical products. On October 26, the health brand consultancy Arcadia Group announced that it has created an exclusive new brand for Amazon called Choice, which will include consumer medical devices such as blood pressure cuffs and glucose monitors, to be sold exclusively on the e-commerce giant's marketplace. Arcadia Group has developed similar health brands for Walmart and other companies.
Arcadia CEO, Bob Guest, said in an interview with CNBC that he's hoping to incorporate the devices his company sells with Amazon's "smart assistant" Echo home speaker devices in coming months, which would help users self-manage their hypertension, diabetes, or other conditions with Amazon's voice assistant Alexa (more about the potential future of Echo-like capabilities below).
According to CNBC, Amazon has a business team dedicated to selling medical supplies to physician practices and hospitals, a health team within Alexa, an internal health R&D team called Grand Challenges and a pharmacy group under PillPack Inc., which it acquired in June. The behemoth is also hiring healthcare-focused data scientists and building its own employee health clinics, starting with a pilot program for its Seattle-based employees.
Potential Impact of Amazon on the Medtech Supply Chain
In June, Smith and his colleagues Mark A. Van Sumeren, Managing Director at Health Industry Advisor LLC, and Joe Vidricksen, Vice President, Global Supply Chain at Halyard Health, published a white paper entitled "Amazon Healthcare 2023: AI or Logistics? The MedTech Supply Chain and the Factors That Could Influence An Amazon-led Disruption of the Industry," that questions Amazon's potential play in the healthcare industry—and our economy. A key question brought up in the paper: will Amazon have the resolve to invest in the competencies and infrastructure necessary to meet the regulatory demands of the medical device supply chain model? According to the authors, who asked attendees of a recent Medical Device Supply Chain Council (MedSC) meeting to go through a planning exercise described in the paper, two interesting scenarios could be envisioned.
On one hand, some attendees felt that the company won't disrupt the healthcare market, as medical products that directly impact human life are much different from books, clothing, and groceries. As pointed out in the white paper, the device industry and its supply chain have challenging regulatory hurdles, and rigorous processes for handing recalls, returns and reprocessing. Further, many medical products require exhaustive methods of ascertaining their location, accessibility and environmental condition at every point in the supply chain. More profoundly, unlike most physical goods, the medical device consumer, the ordering decision maker, the buyer and the payor are rarely the same individual or even business entity. Under this scenario, Amazon's impact over the next few years could be limited to low-risk Class 1 medical devices, rather than competing against large-scale health providers with more sophisticated devices, according to one group of attendees. (Note that in April, Amazon Business decided to cancel its plans to sell and distribute pharmaceutical products to hospitals. The service has steered its focus to selling other medical supplies to hospitals and smaller clinics, but business is more challenging than it expected.)
In a completely different scenario, envisioned by some MedSC attendees, Amazon may ultimately have a much more profound impact. If it applies its extensive talents in artificial intelligence (AI), data warehousing, consumer technologies, and customer service, it could end up disrupting the entire US health supply chain, rather than the narrower medical device supply chain, they speculate.
Getting back to the Amazon Echo, this group of attendees could envision a future in which Echo-like technology incorporates Amazon's deep AI, combining clinical data (outcomes, DNA, gene mapping), scientific research (clinical efficacy and effectiveness), behavioral information (lifestyle habits, diet and exercise); diagnostic insight (real-time vital signs) and purchasing history (for an indication of medicinal history, as well as food intake). From this wealth of information, Amazon Echo could potentially proactively manage the health of every individual subscriber through a futuristic healthcare service.
Carrying this scenario forward, whenever indicated, Echo links the individual to an appropriate physician or caregiver for consultation. Should an in-home or in-clinic visit be indicated, scheduling occurs in real-time and, if necessary, an Uber-directed ambulance or medical transport is arranged. The consequence of such an effortless real-time monitoring and an individualized care delivery supply chain could have a dramatic impact on chronic diseases such as diabetes, say the MedSC attendees.
Smith and colleagues conclude that although healthcare logistics is ripe for disruption, it may not be the best area within healthcare for Amazon to concentrate its energies—at least on its own. Amazon lacks key competencies in dealing with the regulatory nuances of healthcare logistics. Several incumbent healthcare logistics providers already perform better on supply chain metrics than Amazon, according to the paper. A combination, however, of Amazon's disruptive skills, positional power, and customer-centric business model with an established provider's regulatory expertise and domain experience, would be a different story. Further, it would be a combination that would serve notice to medical device manufacturers and GPOs, according to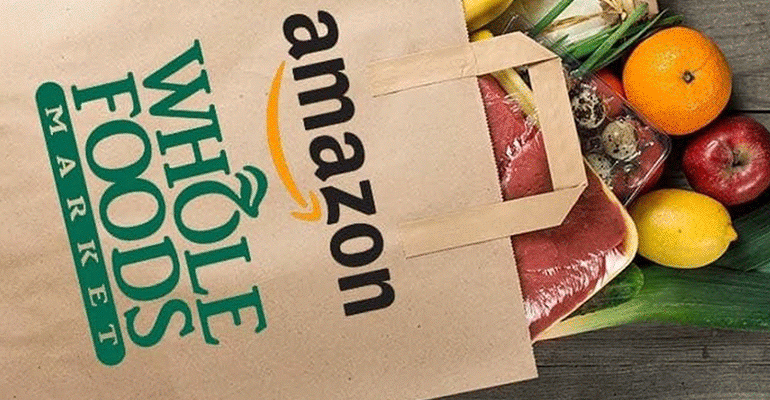 Smith and colleagues.
Just as Amazon's $13.7 billion acquisition of Whole Foods last year jump-started their move into the grocery business, could it use this same strategy to become a serious player in the medical device supply chain space? The global device industry will be paying close attention.
#supplychain #logistics #distribution #LarrySmith #BD #BectonDickinson #Amazon #DadeBehring #Siemens #DuPont #RiderUniversity #innovation #HIPAA #UniqueDeviceIdentifier #UDI #IoT #artificialintelligence #enduser #medicaldevice #medtech #CommunityBlog #MedTechStrategist #tracyschaaf #strategy #medicaldevices #supplychain
---

Trial MyStrategist.com and unlock 7-days of exclusive subscriber-only access to the medical device industry's most trusted strategic publications: MedTech Strategist & Market Pathways. For more information on our demographics and current readership click here.