ARTICLE SUMMARY:
In this week's "In MedTech History," we take a look at implantable neurostimulation/neuromodulation devices, which have their roots in cardiac pacing in the 1950s, but today are helping to restore function and improve quality of life for a growing list of serious neurological diseases and disorders. There have been a number of significant "firsts" in the space recently, including Cala Health's FDA clearance for its Cala ONE neuromodulation therapy, and NeuroPace's launch of its Next Gen RNS System.
Who would have thought that Benjamin Franklin, one of the Founding Fathers of the United States, mathematician, inventor of bifocal glasses, the first US Postmaster General and the publisher of Poor Richard's Almanack, among many other inventions and scientific accomplishments, would also have a hand in the development of neurostimulation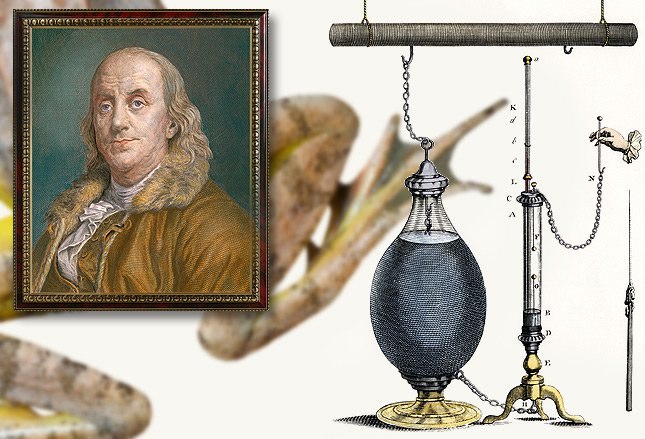 ? In the 1750s, Franklin was inspired by the work of the Italian anatomist Leopoldo Caldani showing that an electrical impulse from a Leyden jar caused a frog's leg to twitch. Eager to see this mystical phenomenon for himself, Franklin conducted his own experiments on humans. Unfortunately, the high voltage he used caused his patients additional injury, so his experiments didn't go far. Fortunately though, additional research into electro-therapy continued around the world, taking us into the 20th century.
In 1957, Earl E. Bakken, co-founder of Medtronic Inc. (now Medtronic plc), developed the first wearable transistorized pacemaker, at the request of heart surgeon, Dr. C. Walton Lillehei. As earlier pacemakers were AC-powered, this battery-powered device liberated patients from restrictive power cords. The success of this technology laid the foundation for today's neurostimulation systems, which are used to treat an expanding list of problematic health conditions.
In the rapidly advancing neurostim field, there have been a number of significant "firsts" recently. Two of these, from Cala Health Inc. and NeuroPace Inc., are highlighted in this edition of This Week in MedTech History. These steps forward, fueled by advances in digital health, are providing long-needed treatment options for serious health conditions that to date have been resistant to any other kind of treatment, including essential tremor (ET) and epilepsy. (For more, see the MedTech Strategist archives.)
Essential tremor affects over seven million Americans and millions more worldwide, making it one of the most common movement disorders. It is eight times more common than Parkinson's disease. The condition is marked by hand tremors that make it difficult to perform daily activities like eating, drinking and writing. Existing drugs are often ineffective and can have serious side effects. Although it is effective, deep brain stimulation is costly, invasive and many patients are not candidates for the surgery. Burlingame, CA-based Cala Health is pioneering a new class of electrical medicine called neuroperipheral therapy, that combines innovations in three categories—medical devices, consumer electronics/tech, and individualized medicine—to help patients suffering from a wide range of neurological diseases. The company's technology has the potential to address chronic diseases such as ET by externally stimulating peripheral nerves with body-worn electronics.
This April, the company received FDA De Novo marketing authorization for its first product, Cala ONE, the first-ever noninvasive, targeted nerve stimulator for the treatment of ET to be cleared by the FDA. The device, worn on the wrist like a smart watch, is a prescription neuromodulation therapy that delivers individualized patterned electrical stimulation to nerves through the skin for transient relief of hand tremors in adults with ET. The Cala ONE device, worn all day to provide on-demand relief, is calibrated by a physician using on-board sensors to measure the individual's tremor. FDA clearance was based on positive results from a randomized, controlled, multi-center study conducted at sites across the US.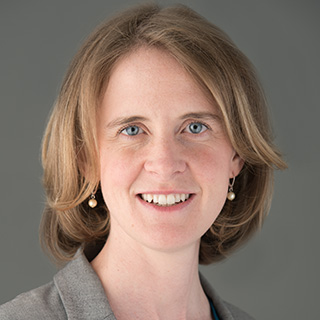 The Community Blog caught up with Kate Rosenbluth, PhD, Co-Founding CEO of Cala Health, who has an extensive background developing cutting-edge, needs-driven neurotherapies with Brainlab, Autonomic Technologies, and Genentech. She was a lecturer and fellow in Stanford Technology Ventures Program and Biodesign, and a Postdoctoral Fellow in UCSF Neurosurgery. Rosenbluth was also selected as a Hive Innovator for 2017 by TEDMED, and has authored more than 50 patents and peer-reviewed publications. Her foray into neurostimulation for the treatment of ET was entirely motivated by her experiences about five years ago working with patients at Stanford Hospital, leading to her spinning Cala Health out of Stanford University in 2014. At Stanford, she watched patients receive deep brain stimulation in the operating room and saw incredible, immediate response from the therapy. "I've always found this scientifically inspiring, and wondered how we could approach these circuits and therapies in ways that didn't require brain surgery," Rosenbluth says.
She recalls an experience in a patient consultation room with a neurosurgeon and a patient with severe, refractory ET, who could no longer hold a cup of coffee, write a note to his wife, or put a key in a lock. The surgeon informed him that he did not qualify for deep brain stimulation surgery, and the patient's reaction to this devastating news had a deep impact on Rosenbluth. She believed there had to be a better way to target these same neurocircuits and help the millions of patients suffering from ET who are in need of a viable solution.
"There is a beautiful network of nerves that form an 'internet' within our bodies, and carry a rich amount of information that instructs our cells and organs to do what they do, and then they send that information back to the brain. Scientific discovery over the past decade has given us an understanding of really both the physical as well as the temporal dynamics of those electrical networks in a way that we've never before understood," she tells the Community Blog. Her passion is to make targeted, noninvasive therapies that make this circuitry more accessible to conditions with significant unmet need, such as ET.
Cala Health has brought together an interdisciplinary team with diverse backgrounds ranging from neuroscience to data science, digital health, hardware and consumer electronics, from companies such as Apple, Medtronic and ResMed, to deliver a whole new class of highly accessible, cost-effective therapies that tap into the science represented by the deep brain stimulation field. It is also working closely with leading academic centers such as the Mayo Clinic and UCSF to develop its technology. At present, the company is rapidly developing its Cala ONE product for commercialization, Rosenbluth says. Cala Health is backed by heavyweight investors including Johnson & Johnson Innovation - JJDC Inc., Lux Capital, Lightstone Ventures, Google Ventures, dRx Capital and Action Potential Venture Capital. Its latest funding round was in February 2016, when it raised $18 million in a Series A.
Approximately 50 million people worldwide are living with epilepsy, making it one of the most common neurological diseases globally. In the US, more people live with this condition (approximately 1 in 100) than autism spectrum disorder, Parkinson's disease, multiple sclerosis and cerebral palsy combined, and about one-third of those have epilepsy that is refractory to medications. Mountain View, CA-based NeuroPace is looking to lead the charge in the emerging field of brain-computer interface technology for the treatment of focal onset refractory epilepsy.
Early last month, the company launched its fully implantable Next Gen RNS System, the first of its kind that treats seizures by continuously monitoring brain waves, recognizing each patient's unique "seizure onset fingerprint" and automatically responding with imperceptible electrical pulses before seizures occur. The system includes a neurostimulator designed to discreetly replace a small portion of the skull, leads that are placed at the seizure foci, a remote monitor used by patients to upload their data, and a RNS Tablet and Patient Data Management System used by physicians. Physicians can remotely view their patient's electrographic data on a secure website and fine-tune the device settings to personalize therapy for each individual's unique brain patterns. "This is the first time that physicians have actually been able to see a patient's unique pattern of seizure onset," says NeuroPace's CEO Frank Fischer, in an interview with the Community Blog.
Fischer's 30+ years of senior management experience prior to starting NeuroPace includes roles as President and CEO of cardiac surgery company Heartport, and implantable cardiac defibrillator pioneer Ventritex, the latter sold to St. Jude Medical in 1997. Prior to Ventritex, he also spent time at Cordis Corp. where most recently he served as President of the Implantable Products Division. His drive to make a difference in a technically challenging space that has a true unmet clinical need but lacks an existing field of entrenched competitors was his primary motivation for entering the unchartered brain-responsive neurostim space. Also, he was compelled by the neurology and neurosurgical medical communities and their passion for changing the lives of epilepsy patients, as well as his own desire to get to know patients personally.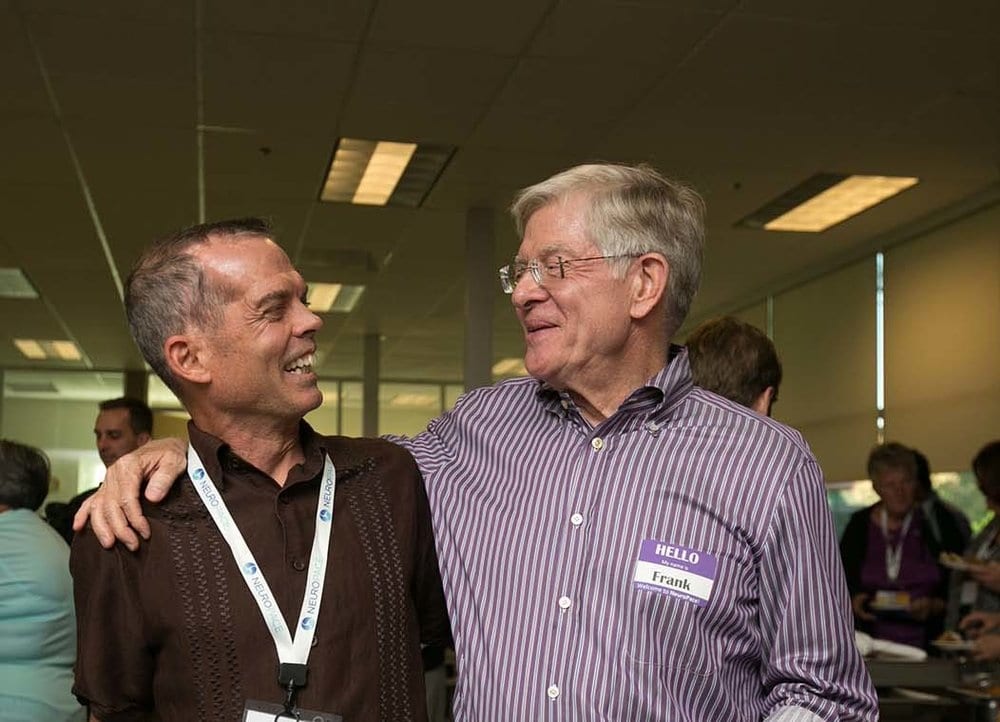 "There's nothing for me like meeting a patient and their family, where they have had uncontrolled seizures since they were a teenager, and the negative, stigmatizing impact this has had on all aspects of their life, to see them post-implant, thanking the medical team for giving them their life back. It has really become a calling for all of us at NeuroPace. We said, no matter what the challenges are, we're going to make this work," he tells the Community Blog, with emotion evident in his voice.
The NeuroPace RNS System is supported by positive long-term US safety and effectiveness data, both in a multi-center, double-blinded, randomized controlled pivotal study of 191 patients across 31 epilepsy centers and a Long-Term Treatment (LTT) Study. The LTT trial represents the largest prospective clinical study in the field of neuromodulation, with eight-year follow up data. In the study, at eight years, patients achieved a 73% median reduction in seizures. Of this group, 30% of patients achieved 90% seizure reduction or better in the most recent three months, and 29% had at least one period of six months or more without seizures. Patients also reported significant quality of life improvements, including cognition, physical and mental health, and seizure worry. The first-generation RNS System was FDA PMA-approved in November 2013; the new version has twice the longevity, lasting eight years under normal use, and also has twice the amount of data storage, says Fischer.
Although NeuroPace is entirely focused at the moment on treating epilepsy, Fischer feels that as an industry, they are only scratching the surface of the potential applications for the emerging brain-responsive space, and other types of neurostimulation technology. With the lives of millions of neurological/psychological and neurodegenerative disease patients globally at stake, it's a job he doesn't take lightly.
#ThisWeekinMedtechHistory #Neurostimulation #Neuromodulation #EssentialTremor #Epilepsy #BrainComputerInterface #Medtronic #CalaHealth #HealthIT #Wearables #Stanford #UCSF #TEDMED #JJDC #LuxCapital #LightstoneVentures #GoogleVentures #dRXCapital #ActionPotentialVentureCapital #NeuroperipheralTherapy #NeuroPace #Ventritex #Heartport #Cordis #CommunityBlog #MedTechStrategist #medicaldevice #medtech #tracyschaaf
---

Trial MyStrategist.com and unlock 7-days of exclusive subscriber-only access to the medical device industry's most trusted strategic publications: MedTech Strategist & Market Pathways. For more information on our demographics and current readership click here.