ARTICLE SUMMARY:
One of the most important advances in medicine—life-saving organ transplantation—had its beginnings 66 years ago, with the first successful human kidney transplant. Today, thanks to Joseph Murray, MD's pioneering work, a wide variety of critical organs and tissues can be successfully transplanted. "Difficulties are opportunities." – Joseph Murray, MD
The year was 1954, and the rock n' roll craze had begun. Elvis Presley recorded and released his debut single, "That's All Right (Mama)," at Sun Records in Memphis, Joe Turner released "Shake, Rattle & Roll," and Bill Haley and the Comets recorded their famous single, "Rock Around Clock." Also in this year, groundbreaking began on Walt Disney's Disneyland park on 160 acres of former orange groves in Anaheim, CA. The "Happiest Place on Earth" opened to the public just over a year later, in July 1955, thanks to round-the-clock work by 2,500 laborers, and at a construction cost of $17 million.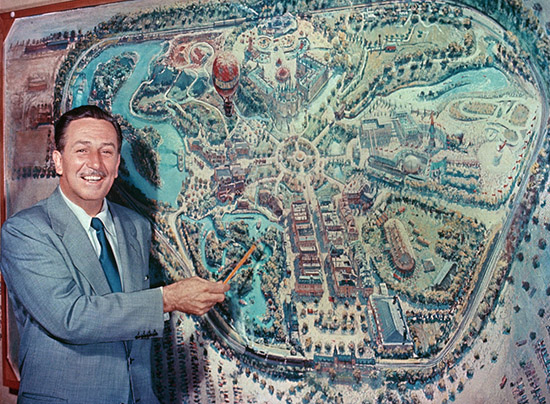 Also in this year, Ellis Island, the immigration station in New York Harbor, was closed after processing more than 12 million immigrants since its opening in 1892, and the Nobel Prize for Literature 1954 was awarded to Ernest Hemingway "for his mastery of the art of narrative, most recently demonstrated in The Old Man and the Sea, and for the influence that he has exerted on contemporary style."
On December 23, 1954, a first-of-its-kind, life-saving surgery took place in Boston, MA that opened the door to an important new era in medicine. The first successful human organ transplant, performed by Joseph E. Murray, MD, David Hume, MD and their team at Peter Bent Brigham Hospital (later Brigham and Women's Hospital) would later become the preeminent therapy for terminal and irreversible organ failure. The team took a kidney from one living identical twin, 23-year-old Ronald Herrick, and implanted it in his identical twin brother Richard, who had end-stage kidney failure.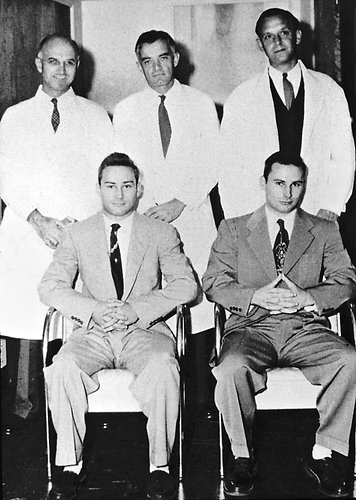 Murray later wrote about that fateful day: "There was a collective hush in the operating room as blood began to flow into the implanted kidney and urine began to flow out of it. It was a moment I can never forget." Throughout the next few years, Murray's team at Brigham performed several more successful kidney transplants on identical twins, and also began to transplant kidneys between people who were not genetically identical, using various techniques to fight tissue rejection.
Murray had become fascinated by transplants during his time as a surgeon 10 years prior to this, in the US Army during World War II. He was assigned to Valley Forge General Hospital in Pennsylvania while awaiting overseas duty, where the hospital performed reconstructive surgery on troops who had been injured in battle. Burn patients, who were often treated with skin grafts from other people, intrigued Murray. His experiences in helping a 22-year-old airman, Charles Woods, survive a devastating plane crash that resulted in third-degree burns over 70% of his body, sealed Murray's fate as a transplant innovator. Murray worked as part of a surgical team over two years and 24 operations, to reconstruct the airman's badly damaged face and hands, by taking an organ—in this case, skin—from one person and transplanted it to another. According to Murray, in an article he later wrote for Harvard Medicine, "when we had done all we could, Woods looked in the mirror, walked out into the world, married, raised a family, began flying again, built a successful business, and lived another 58 years."
Murray returned from the war to the Brigham and Harvard Medical School to help find a cure for chronic kidney failure. In 1990, Murray was a co-winner of the Nobel Prize for Physiology or Medicine, for discovering how rejection following human organ transplantation could be mastered. Murray's Nobel citation read: "He has given the gift of life to hundreds of thousands of people destined to die young. His success did not come easily. How many people do we know who try to achieve something that no one has ever before even attempted, because it was judged to be impossible? He kept trying; he kept failing, but still kept trying for a decade! His attempts were severely criticized by his peers. But he did not give up."
Today, thanks to Murray's pioneering work, a wide variety of critical organs and tissues can be successfully transplanted. By the late 1960s, liver, heart, and pancreas transplants were successfully performed, while lung and intestinal transplant procedures began in the 1980s, following advances in immunosuppression therapy. Other organs that are successfully transplanted include heart valves, corneas, middle ears, skin, bones, bone marrow, connective tissue, and vascularized composite allograft (several structures that may include skin, bone, muscles, blood vessels, nerves, and connective tissue).
In 2018, 36,528 transplants were performed, 58% of these being kidney transplants. This total represents a new record high for the sixth consecutive year, according to the Health Resources and Services Administration (HRSA), the federal agency that oversees the transplant system in the US. However, each year the number of people on the waiting list continues to be much larger than both the number of donors and transplants, which grow slowly. As of July 2019, there are more than 113,000 candidates for transplant on the US national waiting list. On average, 95 transplants take place each day in the US, and every 10 minutes, someone is added to the national transplant waiting list.
This past July, as part of the response to the Executive Order on Advancing American Kidney Health, the Organ Procurement and Transplant Network launched the Kidney Accelerated Placement (KAP) project to assess whether accelerating the placement of extremely hard-to-place kidneys via the Organ Center can increase their utilization (also see Advancing American Kidney Health: Will a New Executive Order be a Game-Changer for ESRD? Market Pathways, August 19, 2019).
---

Trial MyStrategist.com and unlock 7-days of exclusive subscriber-only access to the medical device industry's most trusted strategic publications: MedTech Strategist & Market Pathways. For more information on our demographics and current readership click here.