ARTICLE SUMMARY:
Two of the leading organizations focused on technological innovation in cardiology—one an incubator/accelerator, the other a major clinical organization—are coming together this fall for the TCT MedTech Innovation Forum, a new kind of conference focused on the business side of innovation.
Major clinical congresses like TCT and EuroPCR play an acknowledged role for medical device companies in advancing medical technology and showcasing valuable innovation. But their primary focus on clinical issues such as safety and efficacy leaves little time to explore many of the business aspects of innovation that play an essential role in bringing new technologies to market. Now, in an effort to address that broader context, Fogarty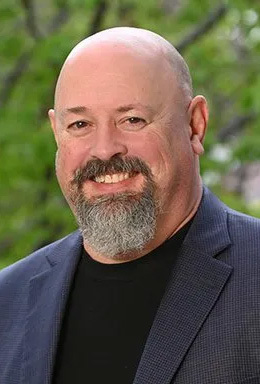 Innovation (FI) and Cardiovascular Research Foundation (CRF), the nonprofit organization behind the TCT meeting, are joining forces in a one-day program to address many of the nonclinical issues that innovation-driven companies must address.
The genesis of the program, called the TCT MedTech Innovation Forum came about several years ago in a discussion over drinks between FI CEO Andrew Cleeland, and CRF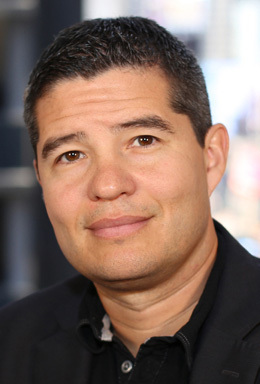 president and CEO, Juan Granada, MD. "The conversations actually date back to before the pandemic in San Francisco," Cleeland recalls. "We were talking about how the medtech ecosystem was becoming more complex, with more stakeholders playing larger roles. And we wanted to help innovators understand and address the needs of each of those stakeholders. This session will take place on September 16th, the first day of the TCT meeting which runs from the 16th to the 19th.
The one-day program will address many of the nonclinical issues that innovation-driven companies must address.
Cleeland notes that education is a major focus for both FI and CRF, "and we started to discuss the possibility of creating a platform to work together, West Coast and East Coast, because innovation is happening all over the country." The planning for the conference itself "kicked into gear when we sat down with Marty [Leon, MD, founder of TCT and Chairman Emeritus at CRF] and saw how aligned the two groups are and, more importantly, the people."
"We talked about shared experiences," adds Juan Granada, and it occurred to us that there's an opportunity" for CRF and FI to work together. He notes that innovation has long been a big part of CRF and the TCT meeting, but the collaboration with FI was intended to do something different. "What we wanted to do is to start talking a bit more about the critical issues affecting innovation today," he says. TCT's Innovation track has historically focused around "unmet needs, new inventions and new tools—visionary stuff," he goes on. "Rarely do we address the most fundamental aspects of innovation—challenges, opportunities, risks, changes—things like that." TCT historically attracts lots of device companies and start-ups; the TCT MedTech Innovation Forum is part of an effort on the part of TCT "to be more inclusive, to bring different perspectives and the more entrepreneurial, business-oriented aspects" of technology development to the innovation discussion.
This initial stand-alone program will kick off the first day of TCT and won't compete with any of the more traditional clinically-oriented innovation sessions of TCT.
Among the topics to be covered:
Shaping Innovation Priorities: Global Demographic and Population Health Trends
Emerging Models of Healthcare Delivery
Macro and Micro Financing Trends; Structural Heart Roundtable
Interventional Heart Failure: Shunts, Pumps, and Beyond
Stroke Intervention: At the Crossroads Between Interventional Neurology and Cardiology
Pain Points in Healthcare
Juan Granada notes that TCT's traditional sessions on innovation will go on as usual, including the Shark Tank competition as well as presentations on the latest early human clinical trials and technological trends. "It's not that we're replacing that part of the program," he says. But TCT's "strength," he adds, "comes from its clinical insights into innovation; it's technology from a physician's perspective." With this new program, "we want to expand that to focus more on the business side of things and on the ecosystem."
The focus will be less on companies and their products "and more on issues related to the ecosystem."
More importantly, the program hopes to attract a different audience than TCT's traditional innovation programs. To be sure, TCT attracts plenty of non-clinicians, both to its general sessions and its innovation sessions—strategics, and entrepreneurs, inventors and engineers, and investors, and investment banks. But FI's Andrew Cleeland believes the mix will change; if the innovation sessions at TCT are usually filled mostly with physicians seeking to gain insight into some of the novel technologies on the horizon, FI and CRF expect that TCT MedTech Innovation Forum will attract a majority of companies and investors. Says Juan Granada, the focus will be less on companies and their products "and more on issues related to the ecosystem." "What we're trying to do is to bring people together from different areas to collaborate in a discussion to come up with solutions" to some of the obstacles to innovation in the current ecosystem—something that is "different from what we do in the innovation programs we have at TCT.
"As people get together and are able to discuss the issues and the problems," he goes on, "the goal is to actually try to formulate potential solutions to problems" that plague the innovation ecosystem.
Moreover, it's not just about making life easier for companies and their investors. There's a broader context, says Granada, that addresses issues like health equity, access to technology, and "how technology needs to change to keep up with the changes that we're seeing right now in our community." It's also about bringing together the right people, "people who have a track record and the right values, people you trust," adds Andrew Cleeland.
Both sides call their effort "a partnership" and believe it could lead to more joint activities in the future, an opportunity to "share a bit of the DNA of both organizations and start thinking about doing bigger things in the future," says Cleeland. The program is branded the TCT MedTech Innovation Forum to make clear the link to the TCT meeting, but the collaboration, he says, "goes beyond the meeting." Indeed, the September program is, says Juan Granada, "just the first of many things we hope to do together."
Trial MyStrategist.com and unlock 7-days of exclusive subscriber-only access to the medical device industry's most trusted strategic publications: MedTech Strategist & Market Pathways. For more information on our demographics and current readership click here.