ARTICLE SUMMARY:
Rachael Fleurence, the former executive director of NEST, heads up a consultancy focused on real-world evidence and innovative medtech research strategies. She offers her perspective on opportunities that are likely to arise out of the COVID-19 crisis to keep generating high-quality evidence while traditional studies are disrupted. These include significant changes to clinical trial protocol, including remote monitoring of participants, for which FDA has just issued guidance.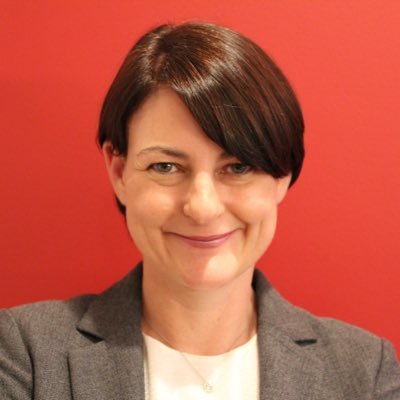 Rachael Fleurence, PhD
President and Founder, Apodeixis Strategies LLC
rachael@apostrat.com
Rachael Fleurence, PhD, former Executive Director of the National Evaluation System for health Technology Coordinating Center (NESTcc), leads Apodeixis Strategies, an independent consultancy focusing on real-world evidence and health economics and outcomes research strategies for a wide range of stakeholders in the medical technology ecosystem. Fleurence earned her BA from Cambridge University, a MA in business management from ESSEC-Paris, and a MSc and PhD in health economics from the University of York.
---
On March 20, Market Pathways spoke to Rachael Fleurence, PhD, a real-world evidence (RWE) policy, regulatory, and clinical strategy expert, who offers some bright spots within the realm of clinical trial research that she sees emerging out of this unprecedented COVID-19 storm.
"The COVID-19 crisis is going to push us ahead to accelerate the shift from a traditional clinical trial infrastructure based on in-person data collection using case-report forms to being able to conduct this work virtually and remotely, using alternative sources of data," she says.
Prior to launching her consulting firm Apodeixis Strategies in December, Fleurence spent the last seven years working on national initiatives regarding the use of electronic health data in clinical research. Her most recent experience includes serving as the inaugural Executive Director the National Evaluation System for health Technology Coordinating Center (NESTcc) from 2017 through November of last year. NESTcc is a public-private partnership between FDA and the medtech industry to generate pre-market and post-market RWE for medical devices. (Also see "Real-World Evidence and Johnson & Johnson: NESTcc Unlocking Doors to Medical Device Innovation and Collaboration," Market Pathways, February 19, 2020.)
She previously worked on the use of health system electronic data in clinical research studies at PCORnet (the National Patient-Centered Clinical Research Network). Fleurence worked on one of the first randomized clinical trials using electronic health data to recruit and follow patients using their electronic health data, the ADAPTABLE trial, which is cited in December 2018 FDA guidance on Real World Evidence.
Accelerating the Opportunity for Remote Monitoring of Clinical Trials
Fleurence notes that one of the immediate impacts of the COVID-19 pandemic has been on clinical trials. "In my field, research, that's really the big thing happening. How are clinical trials being impacted, and how and which ones should pivot into remote data collection in order to protect patients and research staff while continuing to generate critical evidence?" she says.
On March 18, FDA issued guidance describing the potentially unavoidable deviations from trial protocols that may have to be made during the pandemic to maintain the safety of study participants and providers. The guidance provides general considerations to assist sponsors in assuring the safety of trial participants, while maintaining compliance with FDA evidentiary standards for good clinical practice and minimizing risks to trial integrity during the COVID-19 pandemic. Given the existing public health emergency, FDA implemented the guidance without prior public comment.
One of the points in FDA's guidance states: "Since trial participants may not be able to come to the investigational site for protocol-specified visits, sponsors should evaluate whether alternative methods for safety assessments (e.g., phone contact, virtual visit, alternative location for assessment, including local labs or imaging centers) could be implemented when necessary and feasible, and would be sufficient to assure the safety of trial participants."
Professional organizations such as the Association of Clinical Research Organizations also have voiced their support recently for remote trial monitoring in light of the COVID-19 crisis, in situations where sites have suspended or restricted all visitors including clinical research associates (CRAs) from accessing medical facilities, when local health officials have implemented regional quarantines, and when local CRAs are unable to travel to clinical trial sites.
Remote clinical trial monitoring may simply involve collecting the same data for a case report form, but via video conference or phone. However, other approaches using so-called real-world data (RWD), defined as data generated in the course of clinical care or in the activities of daily living, may see an uptick as well, Fleurence says. This includes data from patients' electronic health records (EHRs), claims, pharmacy records, device-generated data, and patient-reported data through surveys.
The technology has been available to make remote clinical trial monitoring using RWD a reality, but barriers are at play, she says. There are challenges, first of all, in evaluating the quality of the data generated. And there are also administrative and legal barriers, as well as cultural barriers where stakeholders have been slow to adopt new approaches. "The technology and approaches to do remote monitoring have been here in the US for a few years," Fleurence notes. "However, there are a lot of issues that have to be worked out so we can see real progress. The quality of the data that can be collected remotely, for example through the use of a patients' electronic health record data generated in the course of clinical care, requires sophisticated data quality methods to ensure the data can be used for research and meets regulatory standards."
On the administrative front, IRBs (Institutional Review Boards, which are the administrative bodies established to protect the rights and welfare of human research subjects recruited to participate in research activities) have to be comfortable approving these new approaches, patient privacy issues regarding the increased use of electronic health records need to be addressed, and data security processes need to be in place to run trials, Fleurence says. In addition, she notes that there are questions about who owns the data generated in the course of clinical care and how to set up fair financial and contractual agreements between the different parties involved.
"My prediction is that there will be a strong push to find solutions to these administrative and legal barriers over the next few weeks and months, as we're faced with no other choice but to conduct trials that way," Fleurence notes. That, she says, should speed up the post-pandemic shift to new clinical trial practices, relying more on remote data collection and alternative sources of data.
Another barrier that will need to be overcome is cultural, as companies have been risk-averse about conducting trials in new ways that are still being evaluated by regulators, says Fleurence. "Despite the legislation coming out of the 21st Century Cures Act and the fact that FDA has issued guidance about accepting real-world evidence, there has been some understandable trepidation, I think, on the manufacturer side about making that leap." In Fleurence's view, RWE is not limited to observational studies; it also includes prospective randomized trials which can provide more robust evidence around safety and efficacy—all of which can absolutely benefit from these new approaches to collecting and generating data.
"My prediction is that there will be a strong push to find solutions to these administrative and legal barriers over the next few weeks and months, as we're faced with no other choice but to conduct trials that way."
FDA's Center for Devices and Radiological Health (CDRH) has been leading the charge to evaluate and work with RWE data, but the agency has evidentiary standards that it needs to adhere to, notes Fleurence. "The real key here is going to be having different stakeholders work together during this ongoing crisis to make sure that the data that's generated is of the right quality, and is robust for the FDA to be able to make their regulatory decisions," she says.
"I think this crisis will accelerate this change to using data generated in the course of clinical care, but I think there's going to be learning that takes place on the company and regulator side," she continues. This includes the need for staff that specializes in understanding and analyzing the data that comes from electronic health records, and how to use it for a regulatory-grade submission.
"Companies and regulators are going to need highly trained staff who can work on the data that's being generated in a way that's different from what we're used to in a traditional clinical trial infrastructure. I think that's going to be a struggle for the ecosystem; there are just not enough people who are trained in assessing and analyzing real-world data," Fleurence notes.
Fleurence also suggests that companies think about prioritizing the trials that are best suited for remote monitoring and the use of RWD, and determining which to start with, and which ones will need more traditional data collection to continue remotely. "I think there's a real mission behind this: we will eventually get back to a new normal where patients are going to need a range of medical devices, from joint replacements to cardiac defibrillators. All the data that we can keep collecting during the crisis without undue burden or risk on patients and the research staff will contribute to the evidence base that we will need once we are on the other side of this crisis.
"Once we're through this pandemic as a country, I think we're going to see a real transformation of the clinical research space, including virtual randomized trials being conducted that are going to accelerate the generation of evidence, possibly at a lower cost and in a more timely manner. That's all a plus as we look to the future," Fleurence says.
---

Trial MyStrategist.com and unlock 7-days of exclusive subscriber-only access to the medical device industry's most trusted strategic publications: MedTech Strategist & Market Pathways. For more information on our demographics and current readership click here.
*End of article*