ARTICLE SUMMARY:
The fast-moving events surrounding the spread of COVID-19 created tumult on Wall Street in the last week in February. This caused the S&P Healthcare Equipment & Supplies Index to drop 11.3%, in line with the S&P 500, which fell 11.5%. While previously investment experts had an overwhelmingly positive outlook on the medtech and diagnostics sectors, they are now more cautious.
Two Wall Street life sciences veterans who have witnessed multiple infectious disease outbreaks offered their perspectives on what the outbreak means for life sciences companies in general, and medtech and diagnostics companies specifically. While the Community Blog doesn't assess or decipher stock recommendations, the framework used by both teams, as well as the results they came up with, are useful ways to assess the situation, at least in the very, very near term.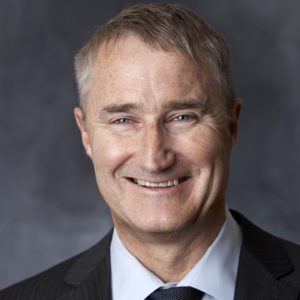 Geoff Porges of SVB Leerink wrote an excellent and thorough report published on February 28 about the impact of the spreading virus on biotech in particular and life sciences in general. The big takeaway from his report that is relevant to medtech is how little we know about the biological structure, infectious behavior, and potency of this virus so far—but that is of course the nature of an emerging infectious pathogen.
His purpose was to help investors better understand the "multitrillion-dollar" losses in the capital markets. This angle could become outdated at the drop of a pin, but for now, he highlights the glaring unknowns, uncoordinated communication in the US, and market risks. What we do know, he says, is that this virus is highly contagious, but mild. in ~80% of cases. It has had an attack rate of about 1% in Chinese cities of Hubei and Wuhan, and of those affected, the mortality rate is about 2.3%, according to the Chinese Center for Disease Control and Prevention, as quoted in Porges' report..
What we don't know is a lot: the actual infection rate, the mode of transmission, the accuracy of numbers of people diagnosed—as the tests themselves have yet to undergo validation testing—and the duration of infection risk, among other things.
Given our readers' interests in medtech and diagnostics, here's Porges' take on existence of reliable point-of-care/rapid turnaround lab diagnostics for the virus—and he noted that without a reliable diagnostic, it's hard to grasp some of the other metrics that can help define the scope of the problem and characterize the virus behavior.
"One issue with the reported case numbers is the uncertainty re the reliability of clinical and lab diagnostics of COVID-19. There are significant long delays (even in the US) between pharyngeal testing and getting test results to getting samples tested and cases confirmed from central reference laboratories. At this stage there are no widely accessible distributed diagnostic assays that can confirm or rule out COVID-19 infection. This means that our data about the epidemic is "mushy" or soft—how many false negatives and false positives are there in the reported case numbers? Do the error rates vary by country? Are the different labs even using the same assays, with the same sensitivity and specificity? The director of FDA's Center for Biologics Evaluation & Research (CBER) Dr. Peter Marks at SVB Leerink's Global Healthcare Conference this week [week of February 23] said that more convenient and reliable diagnostic assays should be available in the very near future and these will be required for more reliable confirmation of cases and ideally for earlier identification of infected and infectious individuals."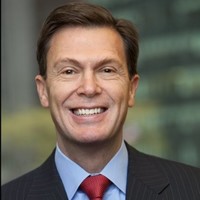 On the medtech side, an equally experienced Wells Fargo equity research team, led by Larry Biegelsen, notes in a report dated March 1 that the medtech sell-off of the previous week did not differentiate among companies. Biegelsen and team therefore looked at companies to determine which are most resilient to the impact of the worldwide spread of the disease.
The analysts based their assessment on companies' exposure to China, amount of elective procedures, product availability via channels outside of hospitals, near-term catalysts, and potential increase in demand due to the virus. The companies best able to "weather the storm", due to resiliency are Baxter International, Cooper Cos., Becton Dickinson & Co., Johnson & Johnson, Novocure Ltd., and Penumbra Inc.
They also point out some caveats to the analysis, noting that it is more qualitative than quantitative and that it does not take into account the vulnerability of companies' supply chains, which is a risk for some of them. Overall, Wells Fargo is optimistic that procedure volumes and therefore company performance, will bounce back as the spread of disease decreases and that shares in the medtech sector will recover.
---

Trial MyStrategist.com and unlock 7-days of exclusive subscriber-only access to the medical device industry's most trusted strategic publications: MedTech Strategist & Market Pathways. For more information on our demographics and current readership click here.