ARTICLE SUMMARY:
Medtronic's Spine business has completed three acquisitions in three years, most recently its 2020 purchase of France's Medicrea, a maker of customized implants and predictive analytics platforms. MedTech Strategist spoke with Jacob Paul, SVP and President of MDT's Spine division, about closing that deal during a global pandemic. Excerpted from "Medtronic Spine Fights the 'Too Big to Fail' Syndrome."
MedTech Strategist: What has it been like to integrate companies and to launch new products during COVID?
Jacob Paul:With Medicrea, it's been interesting, because we did everything remote, you know, because our teams did not travel. That said, that's been really effective.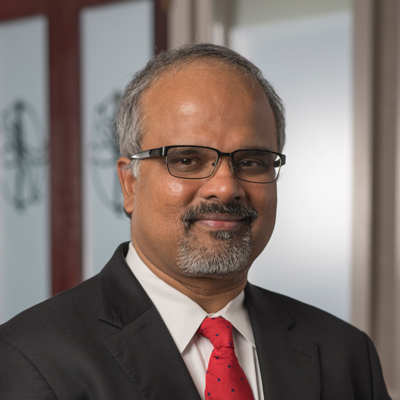 We have not skipped a beat. We do have some people locally [in France, where it is headquartered] that are helping with the interface with Medtronic. Medicrea has roughly 150 employees We retained all the medical team, and I appointed Dan Wolf as VP, Medicrea and Business Development, to lead the effort, just given the strategic importance of the data and AI platform. And so far, it's going really well, all remotely, although we have some Medtronic people in France.
Given the financial constraints of hospitals due to COVID-19, how interested are they in adopting new technologies for spine?
In the early days, especially the first half of the pandemic, health systems were swamped. They shut down elective surgery, so it was affecting the financial health of these hospitals. And since then, they have come back strongly, most places close to pre-COVID levels, and in some cases, better.
The systems have learned how to cope, and so they're able to keep those two [COVID-19 and non-COVID-19 cases] separate. If you had asked me this last April, I would have been a lot more pessimistic of the outlook, just given what we were hearing across the board. But since then it's come back.
When it comes to new technology, like the implants, there's no problem at all, because it doesn't add any incremental cost to their system. When it comes to high-value capital equipment, it had really slowed down a lot during this part of COVID. But since then, we've started to see it open up, first with mid-value capital equipment like navigation, which I would call standard of care equipment.
How much of your spine business growth is going to come from software and data driven innovations in the future as opposed to hardware driven? And how much of both your innovation and your sales are going to be software in so you're in essence becoming almost a software-data company as opposed to a hardware company? How do you how do you see that balance?
We have great experience in software development for over 25 years, based on the StealthStation, so this is not a new area for us and we will continue to look at technology-enabled procedural solutions. That said, overtime, the hardware, the implants, and the instruments have gotten become commoditized. It is really the entire ecosystem of care that we provide—the navigation, imaging, robotics, and planning and the predictive analytics, the patient reported outcome, data, all of those together, which will eventually be what differentiates not just vendors like us, but also hospitals where they'll be able to attract more patients because they have better outcomes. It's the whole ecosystem.
Trial MyStrategist.com and unlock 7-days of exclusive subscriber-only access to the medical device industry's most trusted strategic publications: MedTech Strategist & Market Pathways. For more information on our demographics and current readership click here.