ARTICLE SUMMARY:
The Stanford Biodesign program has been one of the most influential forces in the development of important new medical device technology. Now, it has announced a change in its Director, bringing back one of the program's original founders, Josh Makower.
The close collaboration between academia and industry is a given in any technology innovation ecosystem, perhaps more in biopharma than medtech, but still even in the latter. That said, it's hard to think of an academic program that has had as profound an impact on innovation in medical devices as the Stanford Byers Center for Biodesign program. Founded 20 years ago to bring together the disciplines of medicine and engineering in a more formal academic curriculum to test whether the rules of innovation could be studied and taught, the program has not only played a critical role in defining what medtech innovation is and how it works, it has also spawned countless technologies that have improved patient care and formed the basis of important companies.
Just as importantly, it has trained generations of executives who have been at the forefront of company creation.
For all of those 20 years, Biodesign was led by Paul Yock, MD, a visionary interventional cardiologist with a passion for teaching and nurturing the next generation of medtech leaders. Yock recently announced that he was stepping back as the program's director, leaving Biodesign with the challenge of filling his shoes.And it's hard to come up with a better person to lead the program into its next phase than Josh Makower, MD, who was, in fact, the co-founder and has closely partnered with Yock from the early days of the program's origins to today.
Like Cinncinatus returning from the fields, Makower will rejoin Biodesign and take over the leadership of Stanford Biodesign this August, after a distinguished career as an innovator, entrepreneur, policy voice, and investor. In the following interview, Makower looks back at what made Biodesign so important a bridge between academia and industry and forward to where the program can go from here.
MedTech Strategist: You were instrumental in the original launch of the Stanford Biodesign program some 20 years ago. Now that you're coming back, what is the new role that you're taking on and what will your responsibilities be?
Josh Makower: Paul Yock and I co-founded Stanford Biodesign and he has led the organization brilliantly over that time, building it into a multi-faceted program on campus as well as a global effort. I served as fellowship director for the first five years and made the transition to adjunct faculty as the demands of my various companies took more of my time. But we stayed close throughout many of the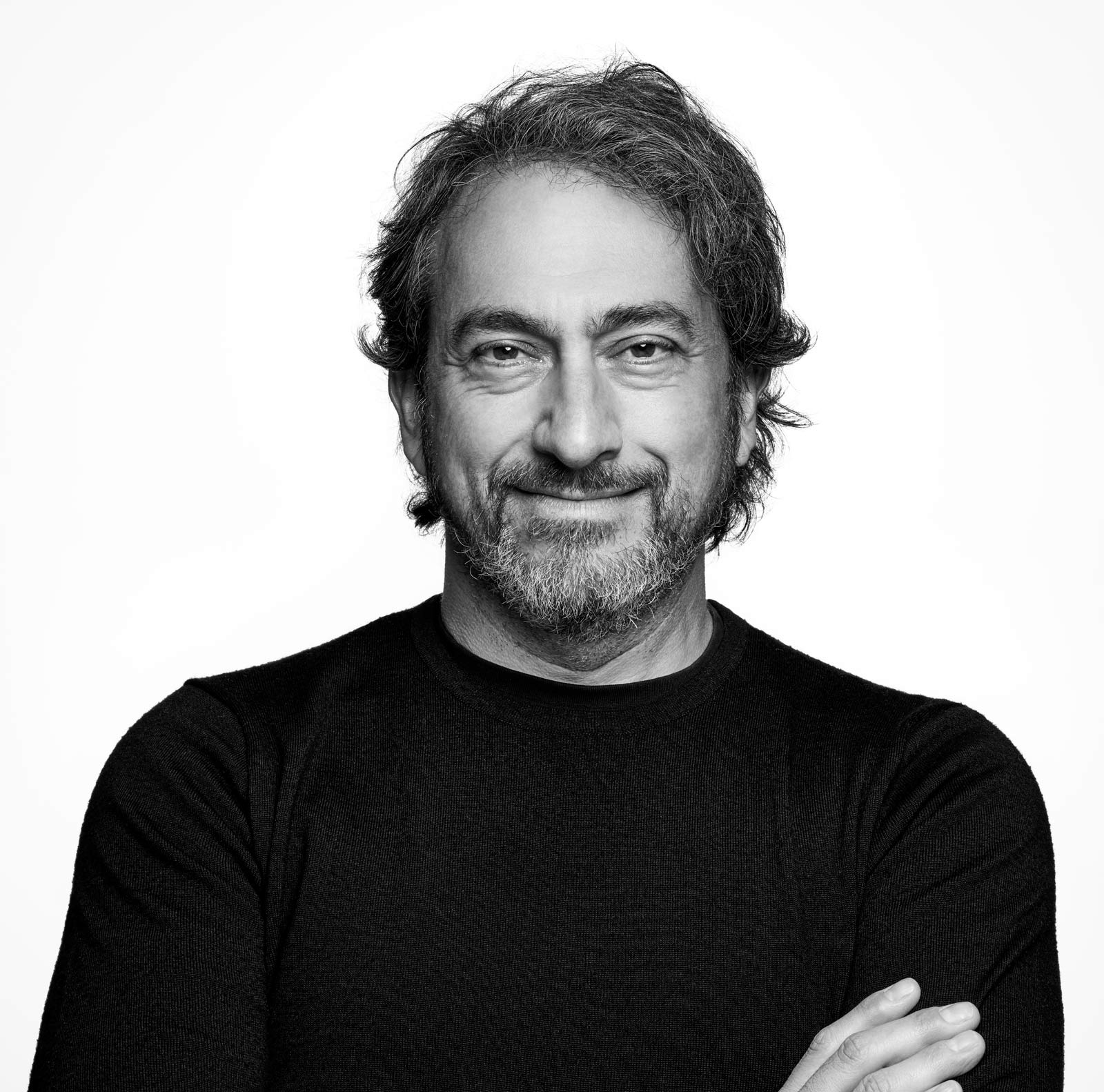 major moves made by Stanford Biodesign over the years, so I really feel as if the transition to my new role will be very smooth and straightforward. I'm stepping into Paul's shoes as director of the program, and he's going to move into an advisory capacity and will stay on the faculty, I hope, far into the future.
I believe this will be a seamless transition because so much of what Stanford Biodesign is doing right now is working extremely well. My goal is not to screw it up. We're going to keep all the good things that the center is doing and look for opportunities to do a few new things that address some needs of the health technology innovation community and ecosystem.
I know it's early, but do you, given your familiarity with the program, have some ideas about what those new things might be?
Stanford Biodesign started off very much as an experiment, with four fellows working in parallel with a graduate student class. We focused on training students how to navigate the earliest stages of the innovation process—from identifying a problem or need, guiding them through the steps of inventing a new solution, all the way to developing a new business or research proposal. With this process complete, the students should be able to launch a new company or new product development effort with the confidence that, once developed, their solution will meet the clinical need well and have a strong likelihood of commercial success.
That process, which we call the biodesign innovation process, has always been the backbone of the program, but we started very small. After a while, our work started to attract attention within and beyond Stanford, with multiple departments and other academic and industry organizations expressing interest in participating. This encouraged us to expandthe program, introducing it to biomedical engineering departments and medical schools across the world who wanted to create their own health technology innovation programs. To help them incorporate the biodesign process into their teaching and organizations, we wrote a comprehensive textbook as a means of sharing our approach and allowing others to learn from what we were doing so they could adapt it to their own curricula. In some situations, we got actively involved in helping set up these new programs—for example, in Singapore and India—where we trained their faculty, and then partnered on training their students and fellows in the biodesign process. We also collaborated with many other universities around the world to help them establish their own innovation training programs. Overall, the effort has been a huge success, launching the careers of many health technology innovators and start-ups, addressing a large array of clinical needs, and improving care for more than four million patients to date.
At the same time, Stanford Biodesign itself has continued to grow. We now have a large group of alumni, fellows, and faculty, as well international fellows who cycle through our various programs. It's become a global community and the curriculum itself has expanded beyond the initial focus on medical device innovation to include digital health, consumer-focused health technology, and value-based innovation. As I considered stepping back in, what has also impressed me was the lift we were getting from the tremendous talent and enthusiasm of our former fellows who have now become teachers and mentors in the program. As we had hoped from the very beginning, the health technology innovation community at large is very much a part of the process, sharing their expertise in an array of diverse areas such as regulation, reimbursement, intellectual property, manufacturing, financings, and go-to-market strategies, etc. We are incredibly fortunate to have so many mentors and coaches from this talent pool willing to invest their valuable time to give back and participate in bringing forward the next generation of innovators. It's really a great ecosystem and I want to keep all of that going.
As far as new directions for the program, first I'd like to take some time on a listening tour, starting with the folks who are internal to Stanford and then going outside the university; listening to what people have to say about the program; what should stay the same and what can be improved. In addition to the guidance that I receive from those conversations, I am fairly confident we will make a major thrust on innovation policy. As you know, I personally played a role back in 2008-2012 in engaging lawmakers in Washington DC in a process to reform the FDA, and I learned some valuable lessons during that time that lead me to believe there is a role for an independent university like Stanford, and centers like Biodesign, to have a positive impact. (See "Stretching Medtech's Horizons: An Interview with Josh Makower," MedTech Strategist, September 16, 2016.)
And it was a major role for which you get a lot of credit. You effected real change in the regulatory process at a time when it was arguably the biggest issue.
I think our key contribution was that we developed a substantial amount of data to validate our concerns and were able to present it in a report that was usable by lawmakers to make informed judgements about how to shape regulatory policy for the future. Health technology innovation now faces some substantial new threats, and once again I think data will help lead the way. My goal in establishing an innovation policy initiative at Stanford will be to take all the stakeholders into account and develop research that yields important data usable by policymakers here in the US and around to globe to support the health technology innovation ecosystem.
With the pandemic, we've just seen how medical innovation can save the world. The creation of the vaccines and the collaborations that enabled them were built on a foundation of innovation that was ready to answer the call when summoned.
It's really important that we do this now because, with the pandemic, we've just seen how medical innovation can save the world. The creation of the vaccines and the collaborations that enabled them were built on a foundation of innovation that was ready to answer the call when summoned. This is a really good time to appreciate why medical research and health technology innovation are so important to the health and prosperity of all people on the planet. As a result, we must be cognizant of the factors that impact our field's ability to survive and thrive, and this includes regulation, reimbursement, intellectual property, tax and financial investment policy. I intend to assemble leaders from those sectors to work together on a research program that will yield important data-driven insights in hopes that they will be usable by law and policy makers in a way that will be preserved from administration to administration, independent of which side of the aisle happens to be in control at any point in time.
I know that a more aggressive role in health policy is also part of the new mission of the collaboration that has been announced between Stanford Biodesign and Fogarty Innovation. What can you say right now about that collaboration?
There is a strong and potentially highly valuable collaboration in the works between Biodesign and Fogarty Innovation and I'm excited to work with Fogarty Innovation CEO Andrew Cleeland and his team to structure that collaboration in a way that benefits the innovation ecosystem and ideally, our students, faculty and fellows.
As you mentioned, during your early involvement in Stanford Biodesign, you literally wrote the book on medical innovation. As you step back in, do you think there are eternal, evergreen principles that drive innovation? Or have things fundamentally changed over the past 10-15 years?
First, I should point out that the Biodesign textbook was a collaboration and had many people involved, at the top of the list being Paul Yock , Stefanos Zenios, Lyn Denend, Todd Brinton, Uday Kumar and many others—so I can't take credit for the work just for myself. That said, I do believe that there are fundamental tenets described in the book that are timeless. Over time, there may be some nuances that may change but concepts like the importance of a focus on needs as a fundamental precursor to any invention or solution will be with us forever. While that process sounds simple, it's actually very hard to do. The process of identifying and qualifying a need without bias requires a lot of discipline but if done properly, will yield a need specification that serves as the DNA to the right solution and determines the right technologies and approaches to apply. That's the power of the biodesign process.
This process is what Stanford Biodesign is all about and that is here to stay; it won't ever change. This said, the choice of which solutions might be best selected to address these needs may change over time, as the environment in which these needs exist changes too. As you mentioned, several years back, regulatory policy was one of the biggest impediments to the advancement of health technology, and in those days, projects that had riskier FDA paths might have been rejected.Thankfully today, for the most part, that's no longer the case. We now have a good, rigorous process at the FDA that is also reasonably predictable. Thus, today we are probably more open to solutions that may be more challenging from a clinical/regulatory perspective. However, reimbursement has become a bigger challenge. We have a fractured reimbursement system here in the US, and it is daunting for innovators to introduce new technologies that pave new ground with codes or payment. Hopefully theMCIT [ Medicare Coverage of Innovative Technology program from CMS] regulation around Breakthrough products will help most important breakthrough technologies reach the market sooner, encouraging innovators to advance these solutions and giving patients access earlier as well. (See "MCIT Breakthrough Coverage in Doubt Following CMS Delay," Market Pathways, March 16, 2021.)
So, while the challenges and opportunities for health technologies continue to evolve, the biodesign process will continue to be a resilient and useful tool for innovators to identify needs and find their way to solutions that are relevant and important at that time.
What about changes in terms of the kinds of technologies that the fellows are working on? We hear a lot today about digital health and things like AI. Is anyone working on the kinds of things—catheter-based devices or implants or surgical tools—that would have been a staple of the program 20 years ago?
Yes, there's a place for all those technological tools within Stanford Biodesign. If I can make an analogy,I think of it in terms of a painter and her palette. There's an image she wants to create and she has certain colors that she can use to create that image; in health tech, there are solutions we're looking for and we have technologies we can use to find them. Now, the technologies we have available to us are well beyond what we had 20 years ago when innovation was all about catheters and implants and coatings and things like that. Today, we have telehealth, digital technologies, AI, machine learning, CRISPR, etc. So our palette of colors is much bigger, and that's what's so exciting right now. One of our goals at Stanford Biodesign is to make sure that our students and fellows get the proper exposure to all of those foundational elements so that they can use them to solve problems. As our palette continues to expand, so will the range of solutions and ideas created to meet the needs of tomorrow.
We're working to make sure that our programs are more available to and inclusive of a more diverse group of students and fellows.
In a similar vein, have you seen changes in the kinds of people who are fellows today as the program has evolved? Maybe older or more experienced?
If you look back at our first fellows and the ones in the program right now, they're similar in terms of their passion for making a difference in healthcare through technology innovation. They also have similar backgrounds in terms of their prior training and past experience. Some are coming out of industry, others out of graduate school, and most are looking to take a year to re-set their careers and re-orient how they look at innovation. That aspect hasn't really changed.
However, one thing that has changed quite a bit is that we're placing a much greater focus on diversity. We have much more to do in this arena, but we're committed to making this a lasting shift. We're working to make sure that our programs are more available to and inclusive of a more diverse group of students and fellows.
And it should be noted that a couple of years ago, Stanford Biodesign launched a new initiative specifically looking at gender diversity after a survey showed the program's fellows were predominantly white and male. (See "Biodesign Bridges the Gender Gap," Medtech Strategist, April 3, 2019.) Another way to think about diversity is one you mentioned earlier, geographic diversity. Stanford Biodesign has had long-running programs in places like India and Singapore. Do you see more of that kind of global reach taking place?
There are many programs across the world that are using our textbook and taking students through the biodesign process—and they have been very successful with it. These programs are producing great innovators and new companies with technologies that are truly making an impact on patients' lives. It's incredibly gratifying. I never imagined it would have that kind of impact. When we started 20 years ago, we were primarily focused on the Stanford population of students, but we've been humbled by how these ideas have been picked up around the world. Singapore, India, Japan, and Ireland's programs have done some outstanding work, producing a strong line of innovators and companies. Australia, Israel, and Taiwan also have programs in development, led by global faculty members who have trained at Stanford Biodesign. I could go on, but I do feel Biodesign has begun to make that 'dent' in the universe that we all hope for in our careers.
As you step into your new role, I know you're not leaving NEA altogether. What will your role at NEA be?
August 1, as I transition to my professor role at Stanford, I will become a special partner at NEA. The special partner role at NEA is a well-recognized pathway for general partners who are in good standing with the organization and have a role to play in continuing to support the firm, but for many reasons won't to continue in their current full-time role. I will continue to review deals with the team, mentor some of the up-and-coming staff, and most importantly will continue to serve on the boards of all the companies I have invested in and currently support. For a lot of my CEOs and companies, it's not going to feel very different as I will still be their main contact at NEA, and their main advocate internally. The one big difference will be that I don't intend to lead many investments myself after August. I will absolutely collaborate with the team and will take board seats as requested to help on projects as appropriate, but my major focus in the future is going to be on Stanford Biodesign and the new companies I might create through my continuing innovation practice at ExploraMed.
But you're not, yourself, going to be reading business plans and making investment decisions?
I hope I'll be extracting myself from that aspect [i.e. reading business plans]. I will however be contributing to investment decisions as a member of the team. In much the same way we brought Ross Jaffe, the former managing general partner of Versant Ventures, on board, there's a role for senior, experienced people on the team to help us all make better decisions. That's the role I hope to play. NEA has been so great to me as an innovator, it's the least I could do to continue to support their efforts in the future.
I'm assuming you'll maintain your relationship with ExploraMed, the incubator you launched many years ago. Though Biodesign and ExploraMed aren't exactly the same, they do seem to share a kind of common DNA. I wonder how you see the relationship between the two.
Yes, I think if you're going to teach something, you should also ideally be a practitioner as well. Keeping ExploraMed alive and my own personal innovation practice active—creating companies and navigating them through their challenges—is an important aspect of continuing to be relevant, especially with respect to offering valuable guidance to students and fellows at Stanford Biodesign. Maintaining a close connection to what's really happening in the medical technology innovation space myself is essential. (See "ExploraMed: Patient Need, Stakeholder Perspective Guide Solution Design, MedTech Strategist, May 11, 2018.)
You have a long history in this industry on both the investor and company-creator side, with relationships in both. If I were another investor or the business development person at a strategic, is there a message or opportunity that I should take away from the recent announcement? I know support of the strategic community has been an important part of the program over the past several years.
There is an amazing and robust health technology innovation ecosystem that encircles Stanford Biodesign and we are tremendously fortunate to have investors, strategics, start-ups, innovators, consultants, former students and fellows and many others continuing to enrich the experience for our current students and fellows with their valuable time and teaching. On the financial side, Stanford Biodesign is not a business and we rely upon the generous donations of our sponsors and community to support what we do. The vast majority of the funding that supports the center comes from individuals and corporations. We hope we are more than providing a good return on that investment by producing great innovators and technologies that will change the world for the better—curing disease and easing suffering for millions of patients for many years to come.
Your arrival comes a couple of years after Stanford Biodesign received a significant infusion of financial support from Brook Byers. How will that shape what the center wants to do going forward?
We're deeply indebted to Brook Byers for his support. Honestly, he has made the future of Stanford Biodesign possible. His support came at a critical time, when we were struggling and trying to understand how we could continue to grow and serve the needs of the broader community given our financial situation. His support has made all the difference, but the need for more capital for the future remains, and this will be a major focus of my activities as the new director. I look forward to working with Brook in the future to get his guidance on how to navigate from here, and also to hopefully bring other like-minded, future-looking supporters forward to help us continue to secure the future of the program for the next generation of innovators.
Trial MyStrategist.com and unlock 7-days of exclusive subscriber-only access to the medical device industry's most trusted strategic publications: MedTech Strategist & Market Pathways. For more information on our demographics and current readership click here.