ARTICLE SUMMARY:
Despite the COVID-19 lockdown, Stephen Sunderland, a Partner at L.E.K. based in Shanghai, foresees limited disruption to the Chinese government's long-term ambitious strategic plans for improving the country's healthcare system, but he provides sobering details on the short-term toll on business.
Stephen Sunderland, a Shanghai-based L.E.K. partner, who is responsible for the consulting firm's medtech practice there, was, like many foreigners, on holiday with his family on January 23, celebrating the beginning of the Lunar New Year.
Then China implemented strict immediate measures that closed Wuhan and several other cities in order to stop the spread of SAR-CoV-2. The government measures affected tens of millions of people, most of whom were caught off guard by the extent of the shutdown, and it marked the official start of a global nightmare.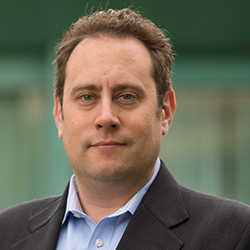 The lockdown effectively expanded to much of the country, and seven weeks later, reports are that China is slowing digging out from what has been a national economic emergency as well. Sunderland is back in Shanghai, hunkered down with his family for a two-week home-based quarantine that is mandatory for anyone coming into the country from abroad. We spoke to him on March 12—already a lifetime ago—about his first-hand experiences in the new way of doing business in China and how these changes are affecting medical device opportunities there.
Sunderland, a UK native, joined L.E.K.'s London office in 2001 and transferred to China as a partner in 2011, focusing on the medical devices and diagnostics sectors. He holds a master's degree in manufacturing engineering from the University of Cambridge.
"The short answer is that COVID-19 will change certain things over the mid-term, but the bigger, long-term picture of rising demand and more sophisticated set of surgeons and consumers won't vary," he says.
China's course of action to contain the spread was severe medicine, but the economic consequences were not inherent in SARS-CoV-2 itself, Sunderland points out.Although the most extreme measures were taken in Hubei and its capital Wuhan, the government's aggressive response has had ramifications nationwide as it has sought to localize the infection and mitigate the likelihood of a second wave of outbreaks. Now, as the threat spreads globally, other countries are beginning to grasp that they may have to undertake the same level of lockdown.
"The official statistics from Monday [March 16] are grim, but actually a little better than I was personally expecting, based on previous experiences with SARS in Hong Kong and what we are seeing on the ground in China, even in places far removed from Hubei, such as Shanghai," he says. "They reflect the consequences of an administrative reaction to an entirely novel threat—COVID-19—that became clear and present to China's leaders in January, and that could have caused large-scale panic and disorder, as well as deaths and over-stress on the health system."
At its peak in 2003, SARS pushed down the GDP growth in Hong Kong to -5% or more on a quarterly year-on-year basis, but as the epidemic subsided within six months, the full year GDP outlook improved to a -2.5% range.
The economic data released in China in early March shows a 17% reduction year-on-year in exports in January and February, reflecting the supply issues caused by the production shutdown. Consensus growth for China prior to COVID-19 was 5.5 to 6% growth for 2020, but now a more modest outcome is likely, depending, critically, on how fast China can normalize in Q2, and "catch up" its economy later this year, given the domestic and international situation, Sunderland says.
He continues, "Different countries could have very different health and economic outcomes. Countries entering the epidemic now do so with much information than was available to China in January, higher degrees of health system and population preparedness from almost two months' more notice, various therapeutics that increasingly look to be effective, and different approaches to managing epidemics."
A Grim Q1, Followed by Catch-Up
In China, as the worst of the epidemic seems to be receding, restrictions on population movement and daily activities began easing on March 3, allowing offices and factories to re-open. The government is encouraging workers to return to work quickly and is particularly eager to get factories and production lines running again, now that nationwide daily new infection rates are typically in the single digits. But government and the health system are moving with caution given the risk of another outbreak of the virus, and people and firms are slow to resume their normal lives. While China has eased some restrictions on movement and daily life, "It is not yet back to business as usual at all," Sunderland says.
During the lockdown period, the affected regions, including coastal provinces classified as levels 1 and 2 epidemic centers, halted the majority of non-essential elective surgical procedures unless they were related to COVID-19 or emergencies. While Shanghai hospitals have now officially returned to normal operations, whether these return to normal run rates quickly as various restrictions are eased is still a matter of opinion; Sunderland projects a recovery beginning in April for necessary but non-emergency procedures like orthopedic reconstructive joints, with potential to see some "catching up" of procedure volumes by mid-summer, so long "as there is capacity somewhere in the system to undertake these additional procedures."
Sunderland sees a "grim first quarter" for Chinese medtech business, with the outlook improving markedly in the second or third quarter, when a bolus of pent-up patient demand could start flowing through to corporate performance and production volume, and manufacturing run-rates will normalize. That assumes that global supply chains can respond to meet the demand, and are not themselves snarled in 'supply shocks' around the rest of the world.
There already is an improvement in procedure demand, but new orders from distributors may not flow back to manufacturers for some time, Sunderland says, adding an exception for makers of COVID-19 diagnostics, face masks, and other public health essentials. Supply chain issues, with some inventory overhang seems likely to continue through the second quarter.
Longer Term Rebound Projected
Even as the COVID-19 crisis has jolted China's, and the world's economic expansion in the near term, L.E.K. remains optimistic about China as a long-term healthcare investment and market, Sunderland says, and others agree. While multinational medtech corporations face short-term operational issues, they are unlikely to reconsider their long-term structure in China, based on the market's fundamentals. The pandemic will stress their overall financial performance, however, which could limit their short-term investment capabilities as they weather demand and supply shocks in their home markets. That said, "China is a global growth and investment priority for many companies, and I would be very surprised if COVID-19 changes that fundamental perspective," he says.
On a macro level, China's government is implementing an economic stimulus package that significantly eases liquidity and clarification of other measures such as targeted tax breaks and employment protections to support both business and consumer confidence through the first quarter of this year. This should shore up the economy, to some extent. This program seems likely to continue and even expand in the second quarter, as global demand for Chinese exports shrinks. For example, following the 2008-2009 global financial crisis, China's government responded with massive direct stimulus, investing in infrastructure and social welfare, including expanding access and affordability of healthcare. These enabled the economy to maintain growth momentum through that once-in-a-century downturn and set the stage for China becoming the second largest economy in the world.
The government's multi-decade strategic mission to improve the country's prosperity and build a more comprehensive social welfare system is also expected to continue on track long-term. The government's next-Five Year Plan, which lays out strategic priorities for the country, including healthcare, is due later this year and will be implemented for 2021-2025. Whatever design that plan embraces, it is likely still to present enticing opportunities for healthcare companies, including medical supplies and devices manufacturers, Sunderland says.
"There is an opportunity to reset budget priorities away from healthcare but that is unlikely, although clearly, if the economy does not perform to expectations, and the government has to reduce funding severely, there could be a re-evaluation of whether the programmed level of spending on the healthcare system is affordable. But at the level we are at right now, the expectation is that the government will find a way to fund it; healthcare remains a social priority—more so than ever," Sunderland says.
China is No. 2 in Medtech Globally
The opportunity in China is huge: the country has the world's fastest-growing and second-largest medical device market. As of 2020, mainland China's medtech market has been estimated at up to US$100
billion, on a broad definition including low and high-value consumables, diagnostics, and equipment. Equipment investment naturally dominates more than in more developed markets, reflecting the once-in-a generation expansion and upgrade of healthcare infrastructure across a vast healthcare delivery ecosystem serving 1.4 billion people. Prior to the COVID-19 crisis, its estimated growth rate was 10% to 15% year-on-year.(See box.)
China is the World's #2 Medtech Market*
Global Medtech Market: ~$457.4B
China Medtech Market: ~$86B - $92B Estimates
Estimated Global MedTech CAGR 2017-2024: ~5.6%
Top Subsectors (% of total China medtech market by ex-manufacturer sales): Medical equipment (57%); high-value consumables (pacemakers, orthopedic implants, endovascular stents, etc.); low-value consumables (12%); in vitro diagnostics (11%).
*Note: Analysts prefer to give an estimated range when quantifying size of China medtech market., due to inexact tracking.
Sources: EvaluateMedTech (2018); Qianzhan Research Institute; L.E.K.
Despite the fast pace of growth, that market is still not at the size of the US market. "But as long as the broader macroeconomic development picture plays out the way the government would like, those relatively high growth rates should hold over a 10-20-year trajectory," he says.
At the same time, Chinese medtech expenditures are underweighted compared to its spending on pharmaceuticals, as based on developed country benchmarks, he points out. While China accounts for 20% of the global population it represents just 12% to 13% of total global pharma spending and an even lower proportion of global medical device spend, according to EvaluateMedTech and cited by Sunderland. Multinational medical device manufacturers' market exposure to China reflects this dynamic, with China revenues typically representing 5-7% of global revenue. Further, as of 2018, an estimated 22% of the global population of people over the age of 65 (680 million) reside in China, according to the World Bank, a population that will drive healthcare consumption over the next decades.
The promise (and threat) of import substitution also plays a role in defining the opportunity. The medtech sector in China is, in general, heavily served by imports. A government policy debated in many forums, Made in China 2025 (a flashpoint in the US-China trade war), aspired to change the mix of products used for China's patients, with medical device imports becoming a smaller portion of the market and locally produced products taking on more, as the government seeks to strengthen the innovative sector of the device market and move up the value chain. A recent L.E.K. survey of more than 100 top hospital executives found, however, that hospitals still value innovation over country of origin, and typically leave the choice to individual buyers to select the most appropriate product for their needs.
That said, only two of the top 100 global medtech companies globally are Chinese. That will change, regardless of the noise around the trade wars, import substitution, and any complaints about lack of a level playing field. "As China becomes a more important global market, more innovative, so will more substantial Chinese medtech firms will grow by acquisition or organically, and as they do, while they clearly have a large home market opportunity, they will also expand into international markets," Sunderland says. "I would expect that there will be more credible and larger Chinese medtechs like Mindray and Microport on the scene that can compete effectively on a near-peer basis with multinational corporations."
---

Trial MyStrategist.com and unlock 7-days of exclusive subscriber-only access to the medical device industry's most trusted strategic publications: MedTech Strategist & Market Pathways. For more information on our demographics and current readership click here.
*End of Article*