ARTICLE SUMMARY:
Hearing implant maker MED-EL is one of a select few firms that have already gained CE marks under the EU Medical Device Regulation. Here is how they did it.
The Medical Device (and IVD) Regulation has been viewed in the manner of an oncoming tsunami for the better part of the past decade. The sense of impending doom continues as industry embarks on the extra-year postponement of the MDR amid COVID-19 challenges. But all of that forward-looking angst can conceal a crucial reality: the MDR is already happening. There are companies that have started undergoing conformity assessments against the new legal regime and there are a select few that have made it through, winning the first trickle of CE marks under the regulation. Those companies have stories to tell that hold value for the industry at large, to help it understand what awaits it, what the routine facts on the ground will be once the MDR wave hits in full.
One such firm in that select group of early MDR adopters is MED-EL. The Austria-based, privately owned company is a global hearing implant innovator. MED-EL's corporate director for regulatory affairs Elizabeth Gfoeller dove straight into the MDR waters four-to-five years ago, and is now sticking her head back up to the surface to report this: the currents are no doubt choppy and require complex maneuvering, but they're passable, at least for existing devices. In March, just before COVID-19 restrictions hit, MED-EL become one of the first companies to win MDR certifications (including for Class III implantable devices, and QMS certificates for lower-risk products, all part of the firm's already-marketed portfolio).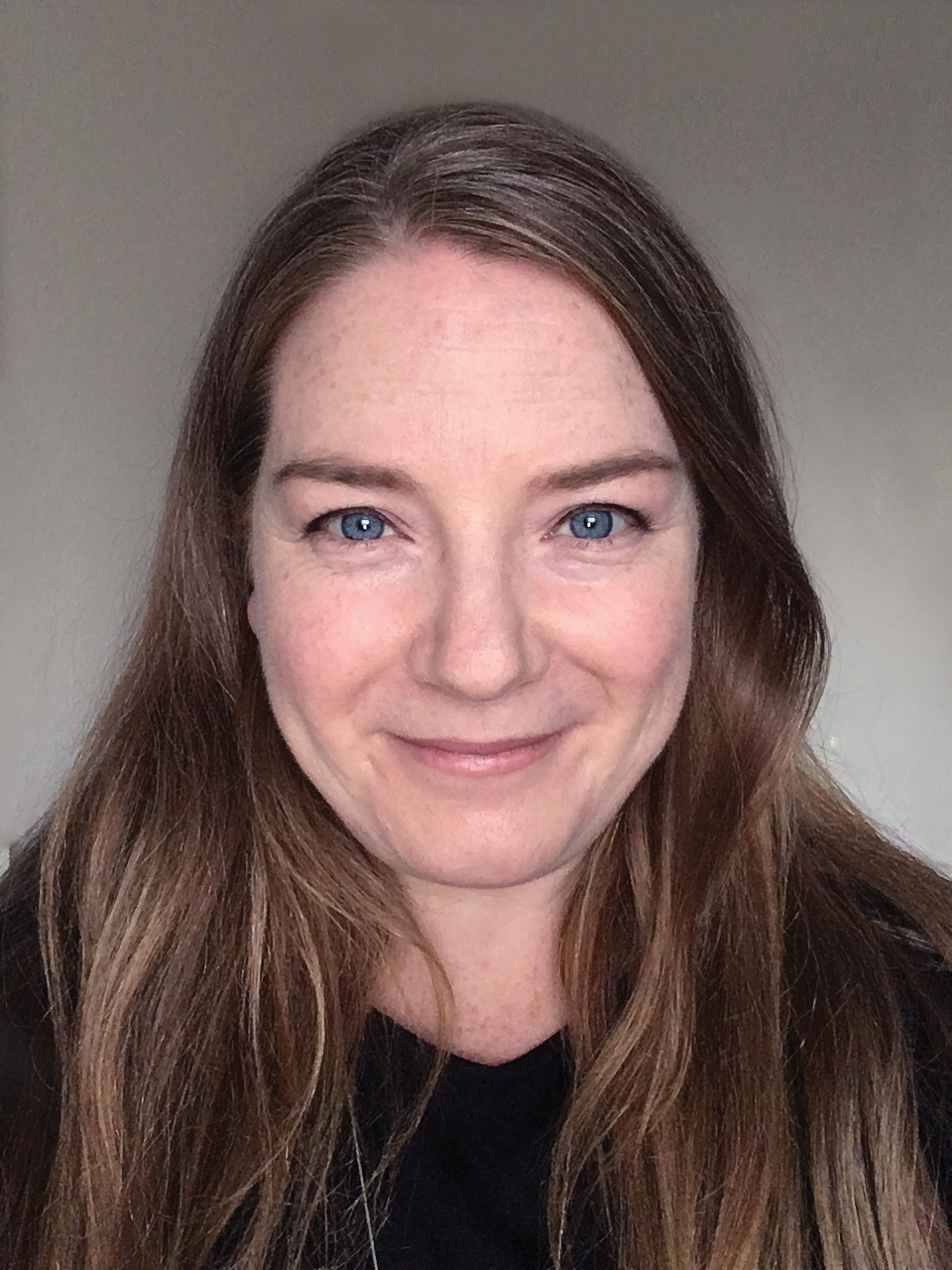 That success resulted from MED-EL's decision to prioritize an MDR focus early on. In an interview with Market Pathways, Gfoeller acknowledges her company was in a relatively good starting position to make the leap. For one, MED-EL's devices have been subject to the EU's Active Implantable Medical Device Directive—the jump from the AIMDD to the MDR is less dramatic than the relatively more substantial ramp-up in requirements that lower-risk devices will experience in the move from the Medical Device Directives to the MDR. In addition, the Austrian firm has a long-standing business relationship with one of the largest notified bodies, TÜV SÜD, which is headquartered in neighboring Germany and was one of the first to win an MDR designation last year.
"I think my biggest learning was, 'just do it.' I know it sounds very corny, but take a position. "If you take a position and it's a justified position, then maybe that's the position that will always be taken."
On the other hand, MED-EL likely faced a particularly thorough assessment from notified body reviewers who were anxious to ensure the first MDR assessments that they conducted stuck to the letter of law and left no stone unturned. Also, as the assessment proceeded, TÜV SÜD was still coming to terms with all of the details of the new requirements, and European Commission guidance documents were being released in the midst of MED-EL's conformity assessment, forcing adjustments by the company and the notified body mid-stream.
But Gfoeller suggests it was worth it to be out in front of a completely new framework, when there is still a lot of room for interpretation. She suggests the process may have allowed her and her colleagues to have an influence on how the MDR is implemented over the longer term.
"I think my biggest learning was, 'just do it.' I know it sounds very corny, but take a position," she says. "You need quite a lot of courage sometimes to step into the breach and say, 'okay it's not clear, nobody can give us a clear answer, nobody knows, we're just going to forge forward.' And I think that's kind of what we did.
"If you take a position and it's a justified position, then maybe that's the position that will always be taken."
MED-EL, to be clear, did not come to its positions on the MDR lightly. It embarked on a whole lot of internal research and preparation that kicked off in 2016, even before MDR was official EU law. Below is a chronological look at MED-EL's voyage to MDR certification.
The Call of the MDR
A key motivation behind MED-EL's early focus on the MDR was ensuring the Austrian company's global—not only EU—market strategy. As an EU-based firm, the CE mark holds an outsized importance to MED-EL and it couldn't leave its European regulatory status to chance, Gfoeller says.
Many countries around the world, with exceptions including the US, Canada, and South Korea, require what's called a Certificate of Free Sale, which amounts to proof of regulatory approval in the product's country of origin.
"The fact is most other countries will require us to confirm that the product we want to register is also confirmed to be allowed on the market where we have our business, and that's Europe," Gfoeller explains. "So for all of our product portfolio we need to maintain the CE mark." Unlike, say, a US-headquartered company, "we are completely reliant on the European changes."
It was also important specifically to be the first hearing implant manufacturer to make the MDR grade, she notes. "There are only four of us, really. So we're not going to potentially let our competitors dictate how this particular code will be applied to our devices. It doesn't make sense. We want to continue to lead here."
As a result, in 2016 Gfoeller and her team made a commitment—even before the regulations were made final—to figure out what would be required to achieve compliance for its products under the MDR and they started hunkering down.
This seems like prudent planning, but it wasn't necessarily the consensus response by industry. There have been understandable calls by companies for clearer guidance and systems to be put in place before they can fully comply to the MDR, and there has been a realistic worry by some firms that their notified body isn't going to be designated under the new regulations in time (as of July 10, 2020, only 15 of the 50-plus Medical Device Directive-designated bodies have been MDR-designated). Because the new regulation includes a grace period that allows products to be marketed using CE marks granted under the directives until the certificates expire or, the latest, 2024, many companies funneled resources into seeking renewals under the directives to put off MDR-focused investments until the regulation framework is more settled.
And to be sure, MED-EL has also extended its certificates under the MDD and AIMDD in parallel to its MDR work to help ensure there are no gaps in global product availability. The company also hasn't yet been able to seek MDR certification for all of its products. Still, the firm jumped out ahead of many companies, including larger medtechs, in targeting MDR as a strategic priority so early. In 2016, MED-EL kicked off its MDR project and soon started setting up working groups and management structure for different topics. "We decided to be an early adopter," Gfoeller noted during Xavier Health's recent virtual EU MDR Workshop, "with the idea that we would go to MDR when our notified body was ready."
'Excel Spreadsheet from Hell'
But that would still be some time away. The MDR became official EU law in May 2017, and the first notified bodies wouldn't be designated to perform assessments and grant certifications under the new regulations until 2019. In the meantime, MED-EL had a lot to address inside its walls.
That started in 2016 with a deep reading of the MDR, including close attention to quality management systems, clinical evaluations, the regulations newly framed "General Safety and Performance Requirements," among an array of other topics. That was followed by across-the-board gap analysis of the company's systems and processes, which was performed in parallel by multiple work groups of subject matter experts focusing on different functional regulatory and compliance topics.
"Basically, we took a topic like clinical evaluations…and then went through the entire MDR text and took out every section that touched on that topic," Gfoeller tells Market Pathways. "And then that Excel spreadsheet from hell basically became that work group's focus. They had to work through, 'Well, do we have that covered in a procedure? Or do we need a new procedure?' And we worked that way through all of our work groups, and then combined them into this master monster list."
In some cases, the answers to questions raised by the gap assessment were straightforward. In other cases, it wasn't clear-cut as to what details or actions were required, and there was no guidance available from the European Commission or from notified bodies. In those situations, MED-EL had to take positions and solidify them as it started to put together submission documentation.
One area, for instance, that required a lot of thought, and position-taking, according to Gfoeller, centered on what was necessary to meet requirements for design and manufacturing information that must be included in technical documentation for Class III devices under the MDR.
"It is such a new requirement for the EU, where maybe perhaps you only had to give a flow chart before in your manufacturing section, and now you have to give 'complete information'," she noted during the Xavier conference. Addressing ambiguity with what constitutes "complete information" and what will suffice to satisfy expectations for validation and final product testing, among other points raised in the MDR, with justifiable answers required considerable effort by the company.
Another specific example of a technical issue that sparked a lot of head scratching during gap assessments (and during subsequent notified body review) is the MDR requirements for identifying "any residual risk" on instructions for use and the device's official Summary of Safety and Clinical Performance (SSCP). The mandate requires a company to justify where the cut-off is in terms of the level of relevance and probability for a residual risk that needs to be included on a label. "Whether it makes sense, whether it is obvious, whether it is non-clinical and non-relevant, there will be a discussion on how you determine this," Gfoeller said. It's important to go through an intensive exercise to list residual risks and check against what is currently included in a device's instructions for use (IFU), and reach a strong defendable justification about "what makes sense for the user in response to its safe and effective use in line with its intended purpose."
Keeping your Notified Body Close
While all this was happening internally, MED-EL also remained in close contact with its notified body, TÜV SÜD.
"We waited a long time for the notified body to have accreditation and it was going to be in July, it was going to be in September, and then suddenly it was next year and then it was longer. It turned out to be quite a long time," Gfoeller said in our interview.
Nonetheless, during the period of about two years leading up to its MDR submissions in 2019, MED-EL engaged in meaningful, almost monthly interactions about the MDR with its notified body. Any sort of consulting by a notified body to its client is off limits, but MED-EL was able to use the interactions to keep TÜV SÜD filled in on its progress, which turned out to be a valuable exercise.
"They knew how ready we were," Gfoeller says. "They knew that we had an internal project team of all different subject matter experts that were looking at the labeling, looking at the quality management system, looking at the postmarket surveillance system changes, looking at the clinical in terms of the evaluations that need to be done, the CEPs [clinical evaluation plans], all of the clinical studies. We had a huge team of people that they knew had been working on these topics since 2016."
So when TÜV SÜD finally gained its MDR designation in May 2019, MED-EL was not only ready on a technical level, it was also very much on the notified body's radar. At the time,TÜV SÜD was not employing an all-comers approach to the MDR. It wanted to start slowly to ensure that it rolled out the new rules correctly. To do that, it launched an MDR pilot in which it would select particular companies to undergo the first MDR technical document reviews and audits.
By early summer, MED-EL was selected to participate in the pilot and was allowed to start making its MDR submissions. Gfoeller credits that selection toTÜV SÜD's in-depth awareness of MED-EL's progress. "They knew that it wouldn't be such a gamble, I suppose, to trial out MDR with us."
Toing and Froing
Getting its submissions into the notified body was itself not a straightforward task for MED-EL. There was a lot of ambiguity about some of the basic details that needed to be included.
"They had reams and reams of checklists that they needed to fulfill."
The company's primary products are hearing implants systems, which are Class III and Class III implantable devices that require a full technical documentation review under MDR. There is also an array of peripheral devices that fall into lower-risk categories, which require a more limited, partial documentation review, in addition to a QMS audit. As the company was putting together its MDR submission plan, Gfoeller and her team began to worry they wouldn't be able to move forward on the Class III implantable devices. That's because, at the time, the evolving interpretation of the MDR was that all Class III implantables, even if they were already marketed under the directives, required not only a notified body assessment but also an extra review of that assessment by an EU-designated expert panel. The problem is that the expert panels had yet to be, and still aren't, formed.
But then in March 2019 the EU Medical Device Coordination Group (MDCG) issued a guidance clarifying that Class III implantable devices that were certified under the directives don't necessarily require an expert panel when submitted for MDR certification.
In addition, by summer 2019, ambiguity remained about the proper device nomenclature codes to include in the documentation. Only a few months earlier, the European Commission had announced its decision to adopt the Italian CDN nomenclature instead of the more broadly employed GMDN system. But it wasn't completely clear at the time which versions to include on the application forms, Gfoeller said.
So, it took some time, but MED-EL got its technical documentation to TÜV SÜD by August 2019 for several different device classes from Class Ir up to Class III. After that point, it "was a toing and froing and it was a learning as doing," she says. All of the devices were already on the market and previously assessed by the notified body under the directives. So the complications were not related to new technology, but to the notified body's need to match everything up with the new MDR requirements.
The application forms themselves differ significantly from those under the directives, and there have been multiple form revisions. In addition, Gfoeller explains, there are important differences in the MDR technical document requirements related to device classification, the GSPR checklist, unique device identification, the SSCP, manufacturing information, and postmarket surveillance, among other topics.
"You could see from the questions [they asked], that they had reams and reams of checklists that they needed to fulfill," she says. The notified body performed its main review under distinct modules, where, say, a biocompatibility expert would be looking at her own set of issues, separate from a sterility expert and so on. Each of them had multiple rounds of questions.
According to Gfoeller, in putting together its MDR technical documentation for the Class III devices, about 70% of the required information was already there under the directives, and about 30% was either new or updated. Over the course of the back-and-forth review, the firm ultimately revised another 20% of its submitted documentation to add more details and justifications in response to notified body questions.
The lower-risk products also demanded significant focus by reviewers. For instance, MED-EL had a device that fits into the new-to-MDR Class Ir risk category for reusable surgical devices. For that type of device, the notified body is specifically focused on documentation tied to reprocessing and reuse. "Be prepared to be very scrutinized," Gfoeller told the Xavier audience of the Class Ir experience. "You might think it is just a Class I, but it is a reprocessing expert who is going to review it and they know their business. You need to know what the 'state of the art' is.…You need to justify what your acceptance criteria are, you need to ensure your test lab is GLP, your IFU and validation match exactly, and you have a very clear position on biocompatibility considerations after reprocessing."
Once the experts went through their checklists and were finally satisfied, they signed off on their individual modules. By December, all of the review modules were complete, and they were bundled up and sent to TÜV SÜD's central certification board for another level of review. At that point, there was a lot of questions that amounted to "dotting the i's and crossing the t's" and also aligning with updated guidances that were flowing out of the MDCG. In March 2020, MED-EL won its first MDR certificates.
Working it Out Onsite
But before reaching the finish line, the company also had to undergo a Quality Management System audit, which occurred in November 2019.
The audit is a crucial part of the conformity assessment process, and it is that step that is now causing delays for many companies as notified bodies can't visit sites due to COVID-19 restrictions, and remote audits are not currently able to satisfy MDR requirements. (See "MDR at a New Standstill: COVID-19 Distancing Defers Certification Audits," Market Pathways, June 22, 2020.)
From a process standpoint, the audit wasn't a far cry from what the company experienced during its prior audits under the AIMDD, she says. Audits are always intense, and this was not different. What was different, obviously, were some of the topics raised. In particular, the auditors spent significant time scrutinizing QMS issues tied to clinical procedures, the new postmarket surveillance plans requirements in the MDR, and a clearly documented "person responsible for regulatory compliance," a new role in the MDR that requires each company to designate an individual (or individuals) with proper experience to ensure compliance to the regulations.
Another matter addressed during the firm's MDR audit was the QMS requirements surrounding a MED-EL product that qualifies as a Class III implantable custom-made device, another new EU classification under the MDR. Devices in this category don't require submission of technical documentation to the notified body, but are looked at completely in the context of a company's QMS audit by the notified body.
Overall, the audit was relatively predictable for MED-EL, which, Gfoeller notes, has a mature, well-established quality system in place. The company employed its "monster" Excel spreadsheet developed during the gap assessment to guide its responses. "We actually used that to walk through the audit with the auditors because that's what they were looking for," she says. "They had the same way of going through their audit plan."
Beyond the 'Maintenance Exercise'
MED-EL made it to the other side of the MDR, and it did so before the pandemic and all of its related delays and restrictions set in. ("Thank goodness," Gfoeller says.) But big challenges remain.
The European Commission is continuing to roll out fundamental guidance documents, implementing regulations, and necessary infrastructure for the MDR.

For one, there are the existing products that the company was not able to take through the MDR just yet due to notified body capacity. "We still have to go through the period of some scope expansion audits and standing in a queue and getting all that sorted in the next two to three years," Gfoeller notes. "And then submitting the documentation for the MDR reviews of currently marketed devices where they're needed according to our transition plan."
And then of course there is the fact that all of this has amounted what she calls a "maintenance exercise." All of the devices MED-EL put through MDR are already-marketed devices. The company did not need to collect any additional clinical data for its devices, because, Gfoeller says, the company already has a significant amount of data at its disposal. It also was not required to make any design changes to devices to make them compliant to the MDR. The only updates that a provider or the patient might notice are some updates to the devices' instructions for use content and new symbols.
The "problem with this project is that it is just maintaining something that we already have. All of the scope expansion audits that we're going to be doing are things that we already have now," Gfoeller affirms. "We have a lot of new devices ready to go. We have to get those submissions in too over the same time because they're the ones that are going to be more interesting for our users and to talk about."
MED-EL's experience could give it a leg up in pursuing new-device certifications under MDR, but it still won't be easy. New technologies raise new questions. And it will be more difficult to meet some of the MDR's informational demands for products that don't already have a history in production and on the market. Just as one example, the regulation's mandate for "complete" manufacturing information in the premarket technical documentation would be challenging unless all production details have been finalized in parallel to the regulatory submission.
In addition, the European Commission is continuing to roll out fundamental guidance documents, implementing regulations, and necessary infrastructure for the MDR (e.g., the yet-to-be-formed expert panels that will be required for MDR certifications of truly innovative, new, high-risk devices). That means MDR expectations and realities could be evolving quickly.
Gfoeller has been heavily engaging in the EU regulatory conversation to stay informed on what's coming and to influence policy directions. But, for small-to-medium medtechs, in general, it's difficult to stay in the loop, she laments. That was the case during the initial MDR development and it remains the case for the implementing policies that continue to roll out. There is not the same public commenting process in Europe that is typically available for FDA guidelines and policies, and most smaller EU-based medtechs are not members of trade groups that would give them at least some semblance of a seat at the table.
"They're not even seeing these draft guidances before they become issued MDCG guidances. So there's still that disconnect in the process that I don't necessarily think results in the best outcome."
One thing that is clear from MED-EL's story is the importance of serious, proactive engagement in the MDR. If you can't see and investigate the oncoming wave, it's hard to prepare for it.

Trial MyStrategist.com and unlock 7-days of exclusive subscriber-only access to the medical device industry's most trusted strategic publications: MedTech Strategist & Market Pathways. For more information on our demographics and current readership click here.
*End of article*