ARTICLE SUMMARY:
Atrial fibrillation, the most common type of cardiac arrhythmia, affects millions of people worldwide. Thanks to pioneering work in cardiac ablation by Melvin Scheinman, MD, and others nearly 40 years ago, the need for open-heart surgery or long-term drug therapy for hundreds of thousands of patients with AF or other serious heart rhythm disturbances has been nearly eliminated.
Thirty-eight years ago, in 1981, Raiders of the Lost Ark, On Golden Pond and Superman II were among the top movies at the box office, Prince Charles married Lady Diana Spencer at St. Paul's Cathedral in London, and NASA launched the first Space Shuttle mission (exactly 20 years after the first manned space flight). It was also the ye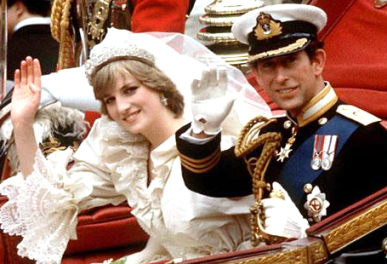 ar of the first successful human heart-lung transplant, performed at Stanford University Medical Center, the launch of IBM's first personal computer, the Model 5150, featuring Microsoft MS DOS software (Windows 1.0 didn't launch until 1985!), and an assassination attempt was made against US President Ronald Reagan by John Hinckley, Jr., in Washington, DC.
The management of cardiac arrhythmia was forever altered in this same year. In March 1981, the first catheter ablation was performed to treat life-threatening arrhythmia in a human, as an alternative to heart surgery. The landmark procedure was performed by University of California, San Francisco (UCSF) professor and renowned electrophysiologist, Melvin Scheinman, MD—known as the father of cardiac ablation—using high-energy direct current (DC) shocks. Scheinman is a Professor of Medicine and holds the Walter H. Shorenstein Endowed Chair in Cardiology at UCSF. Today, he still plays an active role at the university, where he directs the cardiac genetic arrhythmia program, which is devoted to discovering new genes related to heart rhythm disorders.
Scheinman's first patient was a retired oil refinery worker who developed pulmonary edema every time he went into atrial fibrillation (AF). Suffering from comorbid conditions, the man was too sick to be a candidate for open-heart surgery. "We presented the option to the patient, and he and his wife were the guiding force behind making it a reality," according to Scheinman, in his bio. The procedure, which involved guiding an electrode catheter across the Bundle of His and then delivering a DC charge from a defibrillator, lasted approximately two hours and was a success.
Scheinman's work le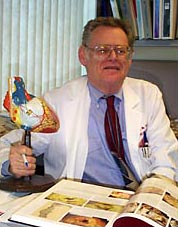 d directly to the development of radiofrequency (RF) energy catheters, which use safer and more precise RF energy to heat the catheter tip and perform ablation. Today, the procedure that Scheinman pioneered at UCSF is commonly performed worldwide. In the US alone, approximately 20,000 ablations are performed each year, more than 400 of them at UCSF, where it all began. Success rates tell the story: catheter ablation is successful in treating 90 to 98% of arrhythmia cases, according to the American Heart Association, and it has all but eliminated the need for open-heart surgery or long-term drug therapy (and significantly improved quality of life) for hundreds of thousands of patients with serious heart rhythm disturbances.
AF, the most common cardiac arrhythmia, affects at least 2.7 million Americans, and is a major contributor to stroke, congestive heart failure, and even late cognitive impairment. Cardiac ablation earned its place as a mainstay treatment for AF in 1998, when Michelle Haissaguerre, a cardiac electrophysiologist in Bordeaux, France, first described the use of catheter ablation for patients with the condition. He put catheters in patients' hearts and mapped the origin of the "triggers" that start AF, and found that about 95% of the time these triggers originate in sleeves of muscle that extend into the pulmonary veins. By mapping these triggers during the initiation of AF and ablating them within the pulmonary vein, he was able to render 62% of patients AF-free without the need for antiarrhythmic drugs. This landmark finding led to the establishment of catheter ablation as a routine AF management strategy.
Although the success of cardiac ablation has been proven, the procedure is technically challenging, and the field is a hotbed of innovation. As noted by our Senior Writer/Market Analyst Mary Stuart in the January 16, 2019 issue of MedTech Strategist, some 20 AF device companies have received funding in the past five years, in addition to a stream of new product introductions by the large strategics: Abbott Laboratories Inc., Boston Scientific Corp., Johnson & Johnson, and Medtronic plc. All are working to increase the safety and efficacy of catheter ablation procedures. Read more about trends and opportunities in this evolving space in MedTech Strategist.
#atrialfibrillation #AF #Afib #cardiacablation #cardio #catheterablation #RF #electrophysiology #radiofrequencyablation #arrhythmia #MelvinScheinman #UCSF #MichelleHaissaguerre #AmericanHeartAssociation #AHA #Abbott #BostonScientific #Medtronic #JNJ #Johnson&Johnson #innovation #ThisWeekinMedtechHistory #InMedTechHistory #IMH #medicaldevice #medtech #CommunityBlog #MedTechStrategist #MaryStuart #TracySchaaf
---

Trial MyStrategist.com and unlock 7-days of exclusive subscriber-only access to the medical device industry's most trusted strategic publications: MedTech Strategist & Market Pathways. For more information on our demographics and current readership click here.