ARTICLE SUMMARY:
Findings from recent surveys illustrate some of the common threads in the evolution and adoption of digital/virtual care models.
Medtech surveys and analyses conducted in recent months provide insight into the future of the medtech industry. One such survey, performed by Deloitte in collaboration with AdvaMed, collected a wide swath of data from medtech companies for an annual benchmarking analysis, the objective of which is to identify attributes of top performing medtech companies.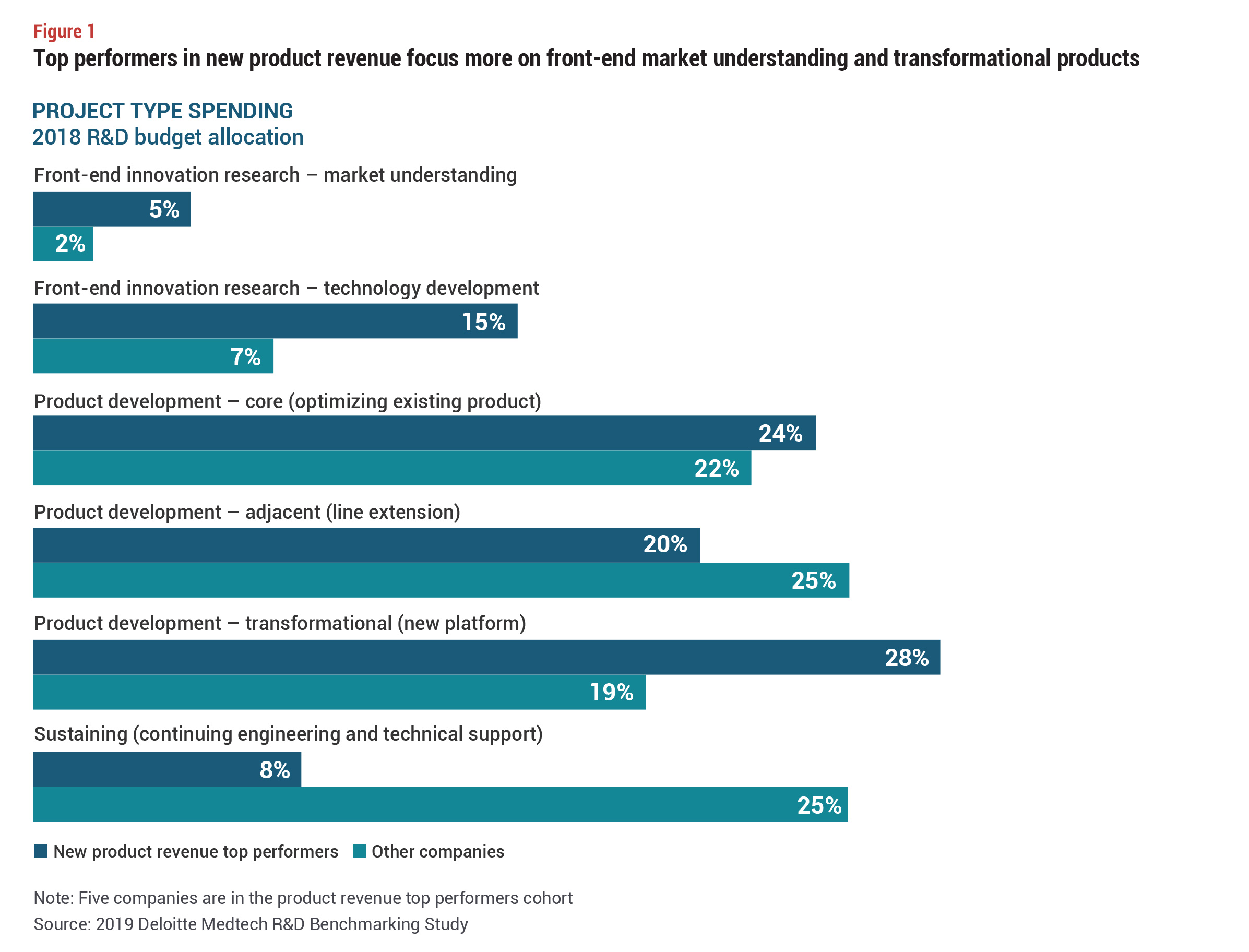 Compared with their under-performing peers, key attributes of top performers include greater investments in front-end innovation research—including active engagement with customers—and forward-thinking product strategies that emphasize new, transformational products (often digitally connected devices) to drive product innovation life cycles (see Figure 1). Top performers are also more likely to leverage external collaboration in their new product development process, budgeting nearly three times as much for external collaboration activities compared with other companies, the survey found.
Another analysis, co-authored by Deloitte's Glenn Snyder, looked at how medtech industry leaders are adjusting their strategic priorities to meet the evolving healthcare marketplace. (See also "Coming Out on Top: Strategies for Medtech Success in a Post-COVID World," MedTech Strategist, December 8, 2020.) The analysis, based on findings from a Deloitte survey of 16 medtech companies conducted between March and April 2020 as well as an analysis of 4Q 2019 and 1Q 2020 earnings statements from 39 of the largest medtech companies, found that technology advancements (including digital and information technologies), cybersecurity, consumer needs and wants, and policy and regulatory activities are medtech's top current challenges (see Figure 2).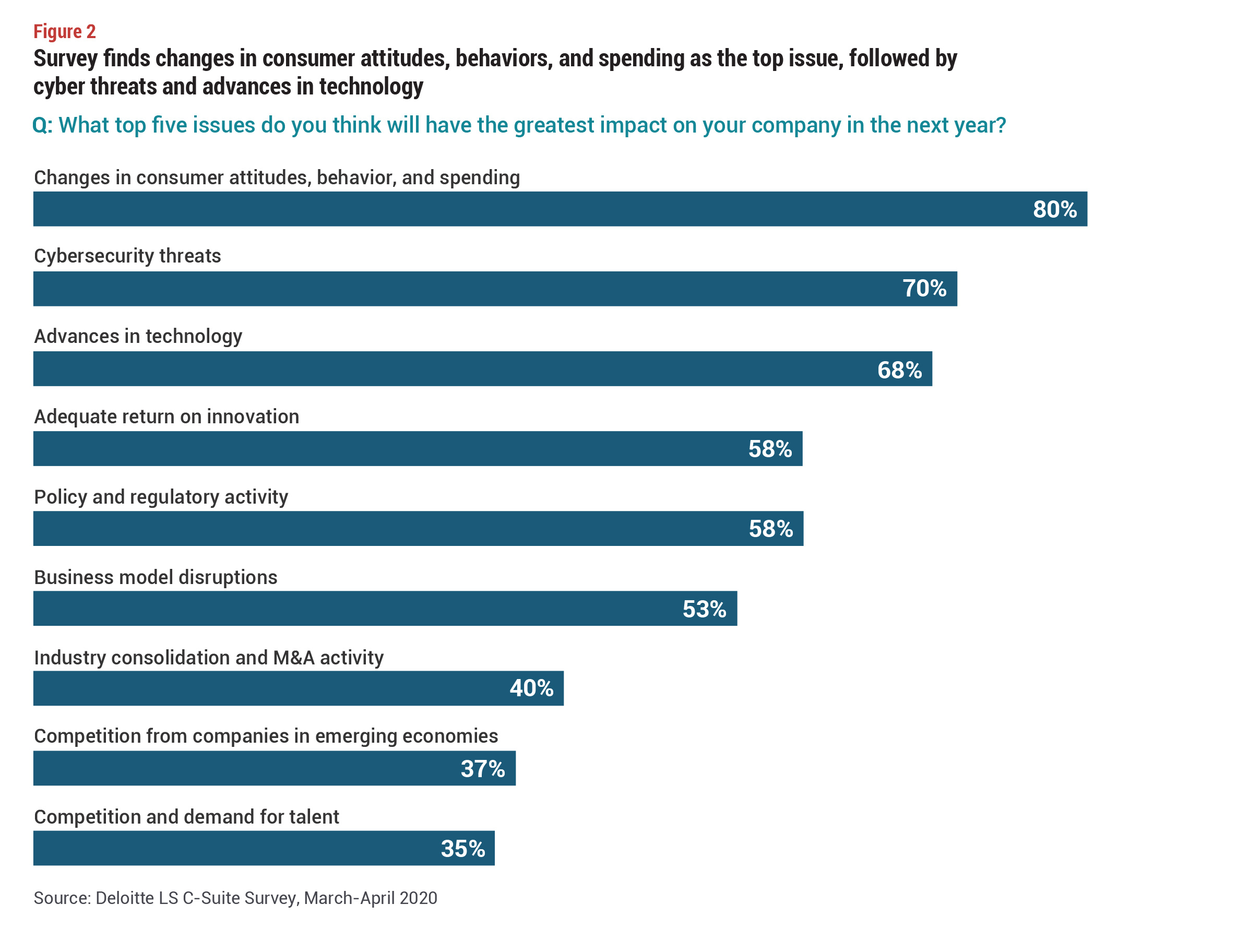 Of those, cyber readiness and regulatory/policy are some of the fastest-growing concerns. Fifty percent of respondents listed cyber readiness as a current top strategic priority and 69% said it will be a top priority over the next five years, while 19% listed regulatory/policy as a top concern today, rising to 44% over the next five years.
Half of the respondents listed digital and information technology transformation as a top priority today, with 56% saying it would become a top priority in the next five years. However, none of the surveyed companies rated themselves as digitally mature, according to the report. The report authors note that as the healthcare industry begins to recover from the effects of the pandemic, "investments into emerging technologies will likely gain even greater prominence—both in medtech products and in transforming aspects of the business."
Excerpted from "As Healthcare Goes Digital, Medtech Priorities Shift," MedTech Strategist, December 8, 2020.

Trial MyStrategist.com and unlock 7-days of exclusive subscriber-only access to the medical device industry's most trusted strategic publications: MedTech Strategist & Market Pathways. For more information on our demographics and current readership click here.