ARTICLE SUMMARY:
In order to compete with Medtronic, which dominates the artificial pancreas market, follow-on AP competitors are relying heavily on collaboration to construct their next-generation systems.
Many of the collaborations currently underway in diabetes involve big pharma insulin suppliers and/or tech companies—the latter can provide their unique expertise in the fields of miniature electronics, user interface, and AI. As diabetes becomes increasingly tech-heavy, it is a natural fit for the high-tech sector and offers these companies one of the most lucrative pathways into the healthcare space.
For pharma, collaborations with device and tech companies will enable them to keep up with the rapid shift in insulin delivery and disease management technologies. And some are taking a more comprehensive view of the opportunity. Although Eli Lilly & Co. is perhaps the best example at the moment of a pharma company with a wide-ranging vision to integrate diabetes drugs, devices, and software, it is far from the only insulin supplier eyeing opportunities on the technology side. A few, including Lilly, have had a stake in advanced drug delivery technology for some time and were early supporters of AP research. But, as diabetes management continues to move toward multi-component, digital, connected solutions, more pharma companies are recognizing the benefits of investing on the technology side, whether it be on a large scale, as Lilly has done, or on a smaller scale with connected smart pens and insulin dosing algorithms.
In a market as large and rapidly evolving as diabetes devices, there seems to be no shortage of over-exuberance when it comes to new, high-tech solutions, particularly now that many of the biggest names in the tech sector are targeting it.
Of course, not all partnerships will prove successful. Finding the right combination of partners can be challenging, as can the task of setting realistic goals when so much is at stake. In fact, in a market as large and rapidly evolving as diabetes devices, there seems to be no shortage of over-exuberance when it comes to new, high-tech solutions, particularly now that many of the biggest names in the tech sector are targeting it.
With that in mind, it's worthwhile to reflect on some of the collaborative missteps of the recent past. For example, two big pharma companies—Pfizer Inc. and Sanofi—made failed investments in the once-promising inhaled insulin space (beginning in 2006 with Pfizer, which briefly marketed Exubera, developed by Nextar Therapeutics; and followed in 2014 by Sanofi, which briefly marketed Afrezza, developed by Mannkind Corp.). Both soon exited the segment due to lagging sales of the products, caused in large part by concerns about the safety of delivering insulin formulations into the lungs. A more recent cautionary tale comes from the collapse of Novartis AG and Alcon Inc.'s well-publicized, but apparently overly ambitious, collaboration with Verily Life Sciences Inc. (formerly Google Life Sciences) to develop a glucose-sensing contact lens. The two announced last November that they were shelving the project after nearly five years of effort, citing the difficulty of accurately measuring glucose in tears.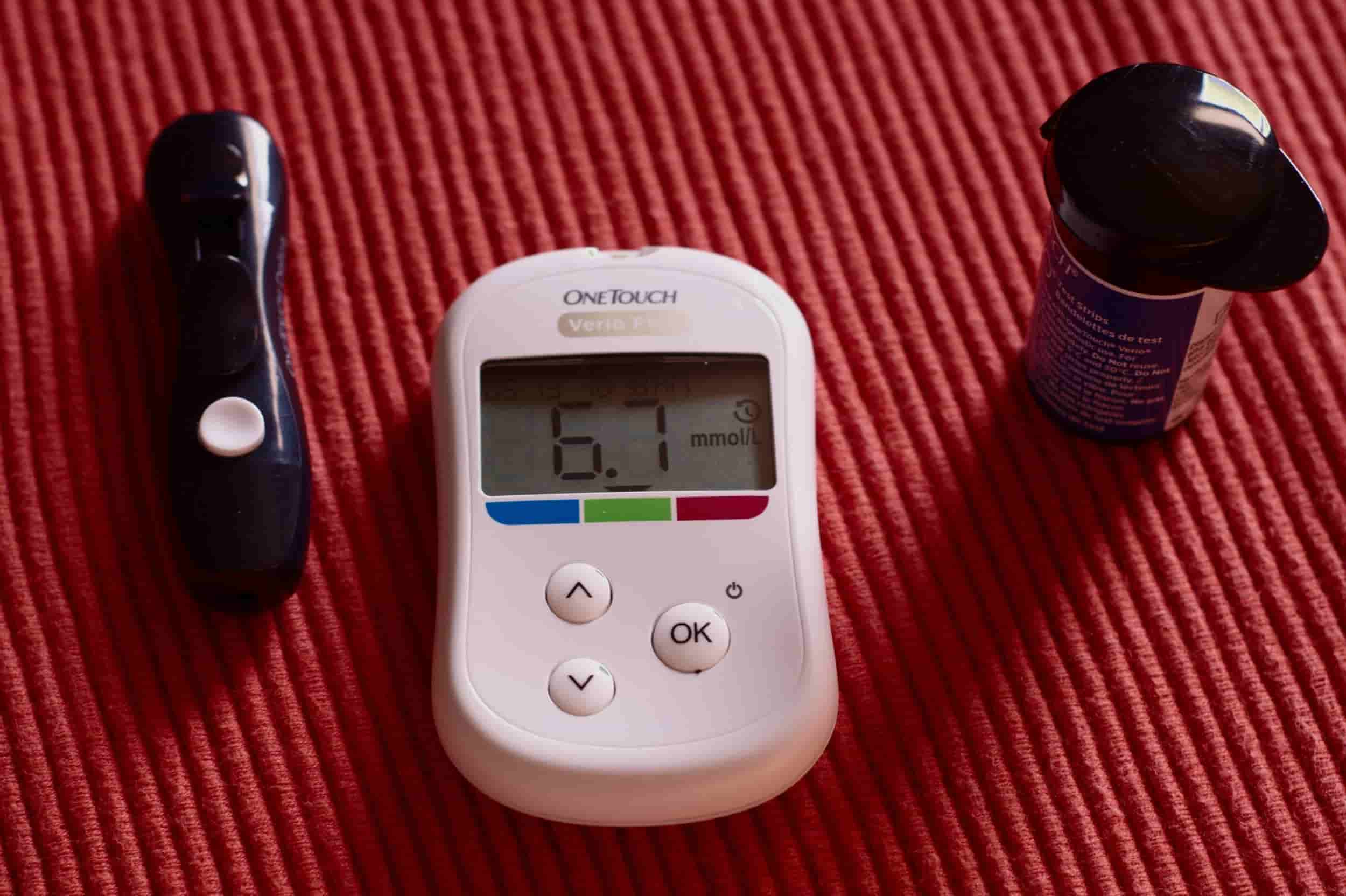 Still, there are plenty of reasons to be optimistic about the future of technology advances in the field of diabetes, and given the potential rewards, the pace of partnerships in this field is unlikely to slow. One recent success story is Medtronic plc's launch in January of a new low-glucose predictive feature called IQcast for its SugarIQ diabetes assistant app, developed in collaboration with IBM Watson Health (an initial version of SugarIQ was first launched in June 2018 capable of analyzing CGM and other data and offering individualized recommendations to improve glucose control). Although the IQcast predictive feature apparently took longer to develop than was initially anticipated, Medtronic says the AI-driven app, available only to users of its stand-alone Guardian Con­nect CGM system, can now predict the likelihood of a low-glucose event up to four hours in advance, which is a sub­stantial improvement over previous capabilities. The company expects future iterations of the technology to extend predictive insights even further.
And there could be many other tech-driven advances on the horizon. Verily remains particularly active in this space, and despite failing with the glucose-sensing contact lens, its ex­pertise in miniature electronics could eventually lead to major advances in CGM devices (the company is working with DexCom Inc. on an ultra-mini CGM) and AP systems as well.
#diabetes #aritificalpancreas #dealmaking #ICYMI #MedicalDevice #CommunityBlog #medtech #medicaldevices #MedTechStrategist #strategy #dexcom #pfizer #IBM #medtronic #verily #sanofi #elililly
---

Trial MyStrategist.com and unlock 7-days of exclusive subscriber-only access to the medical device industry's most trusted strategic publications: MedTech Strategist & Market Pathways. For more information on our demographics and current readership click here.