ARTICLE SUMMARY:
The COVID pandemic has accelerated the shift toward digital, diverse, and patient-centric clinical trials. An excerpt from Market Pathways' Q&A with PRA Health Sciences' Isaac Rodriguez-Chavez.
To gain a better understanding of the multiple forces impacting clinical trials today, Market Pathways recently spoke with Isaac Rodriguez-Chavez, PhD, SVP, Scientific and Clinical Affairs, PRA Health Sciences Inc. Rodriguez-Chavez is a leading expert on clinical trial modernization, with more than 32 years of experience in the healthcare research and regulatory fields, most recently as a Senior Officer for Clinical Research Methodologies, Regulatory Compliance, and Medical Policy Development at FDA's Center for Drug Evaluation and Research. In November 2020, he joined PRA Health Sciences, a leading worldwide contract research organization, as head of the company's Global Center of Excellence for Decentralized Clinical Trial Strategy.
In his conversation with Market Pathways, excerpted below, Rodriguez-Chavez discusses the benefits and challenges of remote clinical trials, the impact of recent regulatory moves on trial decentralization, and the long-term implications for the healthcare industry. Over the past year, the pandemic has catalyzed an "exponential uptake" in the use of decentralized clinical trial models, he says, whether hybrid or fully remote. Moreover, this shift has been supported by regulatory agencies around the world, including FDA, which has issued guidance covering everything from the use of electronically sourced data to electronic informed consent and, most recently, clinical trial diversity, something he notes can be positively impacted by the convenience of remote, digital technology.
Market Pathways: How has the pandemic impacted the adoption of remote options for clinical studies over the past year?
Isaac Rodriguez-Chavez: The pandemic has served as a catalyst to implement remote activities and for decentralized clinical trials. During the height of the first COVID-19 wave, CROs reported in their first-quarter 2020 earnings that upwards of 80% of clinical trial sites were inaccessible because of the global shutdowns and stay-at-home orders.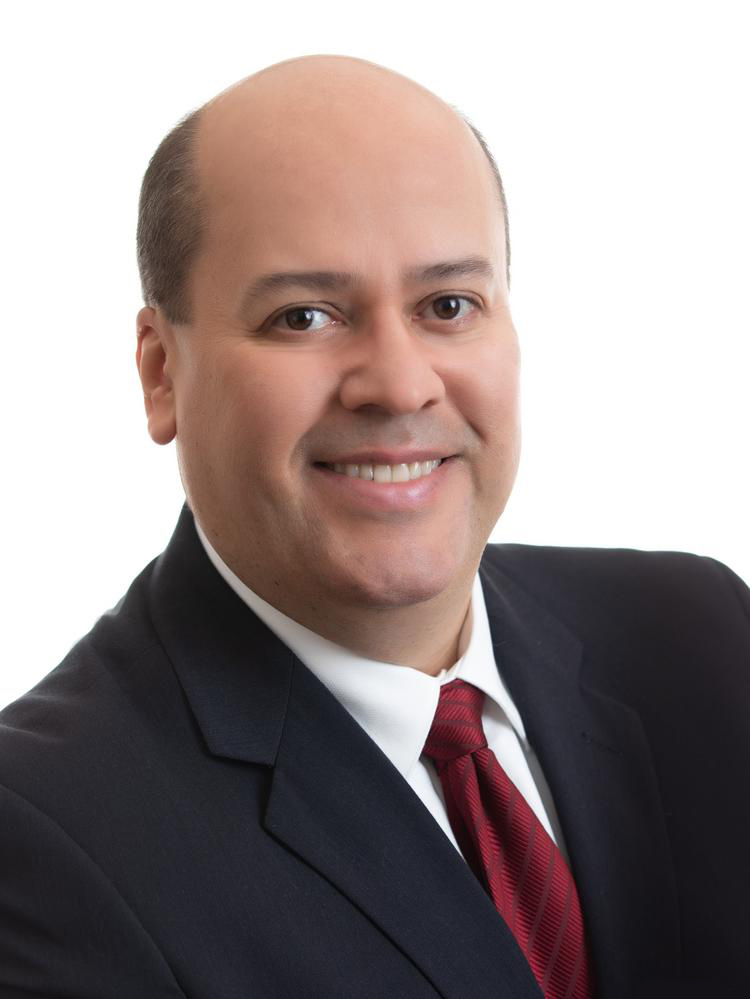 Now, in this third wave, we are learning to be nimble and to work with COVID-safe partners, and that increasingly includes the use of telehealth and remote patient monitoring. The pandemic has really kicked the industry into gear in terms of adoption of digital health technologies and decentralized clinical trials. These tools have enabled patients to engage in clinical research and healthcare delivery from the comfort of their homes or their local healthcare ecosystems.
Based on what I know from my former tenure at FDA and what I have heard from the industry, right now there's been an exponential uptake in the implementation of remote activities in decentralized clinical trials, either in the hybrid fashion, with one or more elements of decentralization or remote activity, or full decentralization, meaning all activities are connected or done remotely to support the participants 100% in their ecosystems or environments. That percentage uptake right now is anywhere between 30%-50%, and in the next five years, this could increase to as much as 75%, according to what I'm hearing from industry, although there is variation depending on who you speak to.
How has FDA evolved to meet this growing demand and acceptance of digital and remote technologies for clinical trials?
FDA guidance documents are already in place and have been for a while. In September 2020, FDA also opened the Digital Health Center of Excellence within CDRH to ensure that new digital health technologies are rapidly developed, reviewed, and cleared/approved. FDA's goal is also to harmonize and enable clinical trials with the technology. Thus, the addition of technology to clinical trials is a very clear signal. And in 2020, there was also a guidance from FDA regarding diversity that covers how diversity is not an option, but a necessity, and that clinical trials need to have diversity. All of this is predicated by the use of technology to improve convenience for patients, streamlining of visits to reduce the number of visits, and the use of novel endpoints, many of which are digitally measured. So, in my opinion, this is an irreversible change. This is broad, and it's here to stay.
How is the growing adoption of decentralized trials impacting trial diversity? Do remote trial options make it easier to reach out to minorities or those in communities that have less access to routine healthcare and also to convince them to enroll?
One aspect that must be considered when it comes to diversity is the participants' journey. It's not only about technology and a good trial design; it's also about embracing the concept of cultural competency. We have to be sensitive to different cultures and different groups' expectations to make sure we embrace those elements when we are designing and conducting trials. So it's a matter of convenience for the participant and making the approaches participant-centric, but it's also embracing cultural sensitivities so that we can provide solutions on a case-by-case basis that are customized to each of our trials. In my opinion, this is something that is important and is part of the patient-centered journey.
There is also the potential to reach broader populations because we have access to individuals, for example, those with limited mobility, that we couldn't access before. We can achieve greater diversity; a reduction of geographic barriers; rapid recruitment through increased access to and improved retention of individuals; and we have an opportunity to align the clinical research with the standard healthcare practice to ensure that clinical studies are a care option for all.
Excerpted from "The Future of Clinical Trials," Market Pathways, February 8, 2021.

Trial MyStrategist.com and unlock 7-days of exclusive subscriber-only access to the medical device industry's most trusted strategic publications: MedTech Strategist & Market Pathways. For more information on our demographics and current readership click here.
Photo by Matthew T Rader on Unsplash